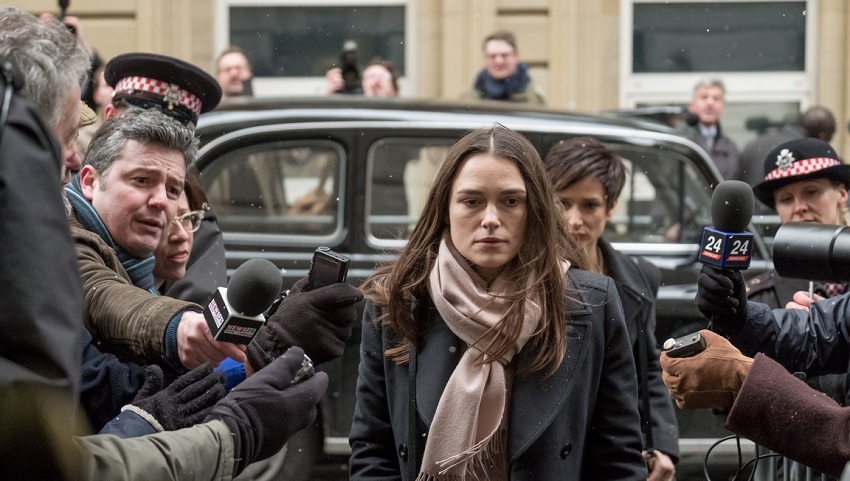 Here's a little recent history reminder that really shouldn't be a reminder because all of us are still living with the consequences and will for decades to come: The 2003 US invasion of Iraq, unlike the first Gulf War in 1990, didn't have UN authorisation – the US and its allies acted unilaterally to invade Iraq and topple Saddam Hussein under false pretexts and mislead the world for years with false information and justifications.
It destabilised the entire Middle East region, creating power vacuums and multiple conflicts that have caused countless civilian deaths and subsequently lead to mass migrations of refugees – many of which fled to Europe and which in turn has contributed to the rise of right-wing nationalist political parties. It's directly eroded trust in government and civil institutions that participated in furthering the war, caused a rise in global terrorism activities, and also took a sledgehammer to the world economy with trillions of dollars being spent not just on the war but also on the fallout from it. So if that was the goal, well then in the self-congratulatory words of Bush Jr., "mission accomplished!" Sounds like an own goal to me.
But wait it gets worse. That UN authorisation I mentioned earlier comes under the spotlight in the upcoming biographical drama Official Secrets. It tells the true story of whistleblower Katharine Gun, a former translator for the British GCHQ (Government Communications Headquarters – an innocuous name for an intelligence agency if there ever was one) who leaked a classified NSA (The US National Security Agency) memo to the press that requested GCHQ aid in bugging the offices of six nations on the UN Security Council in order to gather intelligence that might aid the US in receiving UN authorisation for their invasion of Iraq – a flagrant violation of international diplomatic treaties.
After the memo was published in The Observer newspaper, Gun admitted that she was the whistleblower, and was arrested and charged under the UK's Official Secrets Act a few months later. Her trial lasted a whole thirty minutes, as the case was dropped by the prosecution when they declined to present evidence. No reason was given, but it's been speculated that the UK government didn't want to provide its evidence for pursuing the war in Iraq, a claim the government denies.
Anyway, Keira Knightly (The Imitation Game) will portray Gun in this movie directed by our very own Gavin Hood (Eye in the Sky), and written by Gregory and Sara Bernstein (Trial and Error). It also stars Matt Smith, Ralph Fiennes, Indira Varma, Rhys Ifans, Mathew Goode, and Conleth Hill – not a bad cast at all.
The official plot synopsis is as follows:
In 2003, as politicians in Britain and the US angle to invade Iraq, GCHQ translator Katharine Gun leaks a classified e-mail that urges spying on members of the UN Security Council to force through the resolution to go to war. Charged with breaking the Official Secrets Act, and facing imprisonment, Katharine and her lawyers set out to defend her actions. With her life, liberty and marriage threatened, she must stand up for what she believes in…
Don't think I didn't notice that missing Oxford comma. Let's take a look:
This doesn't look bad, but nothing about it screams 'must watch' either. It looks like a competently made and acted biographical drama with some thriller-y bits and a clear moral centre thanks to some slightly cheesy dialogue. If that's your cup of tea then I don't think you'll be let down.
What do you think?
Official Secrets is due for release in the US on 23 August.
Last Updated: June 14, 2019