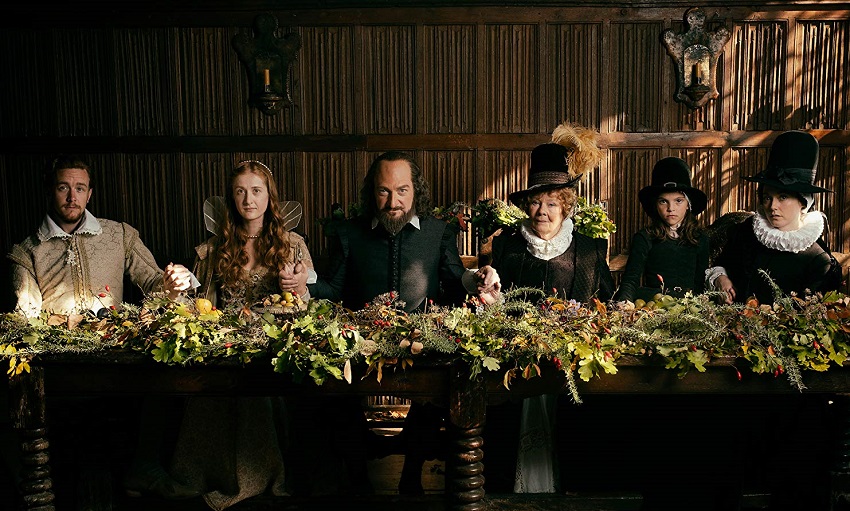 All Is True is the upcoming drama based on the final days in the life of William Shakespeare, and is directed by regular Shakespearean director/actor Kenneth Branagh and written by Ben Elton, who is far better known for his comedy writing on shows such as Blackadder and The Thin Blue Line.
Branagh also stars as the famed playwright who returns home to retire following the destruction of the Globe Theatre in London. There he must not only come to terms with the end of his beloved career, but also mend his relationship with his estranged wife (Judi Dench) and daughter (Kathryn Wilder – Frontier) who he'd left behind in order to pursue his love of the stage.
The official plot synopsis is as follows:
The year is 1613, Shakespeare is acknowledged as the greatest writer of the age. But disaster strikes when his renowned Globe Theatre burns to the ground, and devastated, Shakespeare returns to Stratford, where he must face a troubled past and a neglected family.

Haunted by the death of his only son Hamnet, he struggles to mend the broken relationships with his wife and daughters. In so doing, he is ruthlessly forced to examine his own failings as husband and father. His very personal search for the truth uncovers secrets and lies within a family at war.
Let's take a look:
I'm honestly surprised by how much I enjoyed that trailer. I was expecting a stuffy, self-important period piece but this looks like it has an excellent blend of understated humour and serious drama which makes it come across as more natural in its story. Top that off with Branagh, Dench, and McKellen, three actors who rarely put a foot wrong in their performances, and this could be a sleeper hit.
What do you think?
All Is True will get a very limited release in the US on 21 December to sneak into the awards season window, but will open officially early next year.
Last Updated: December 6, 2018