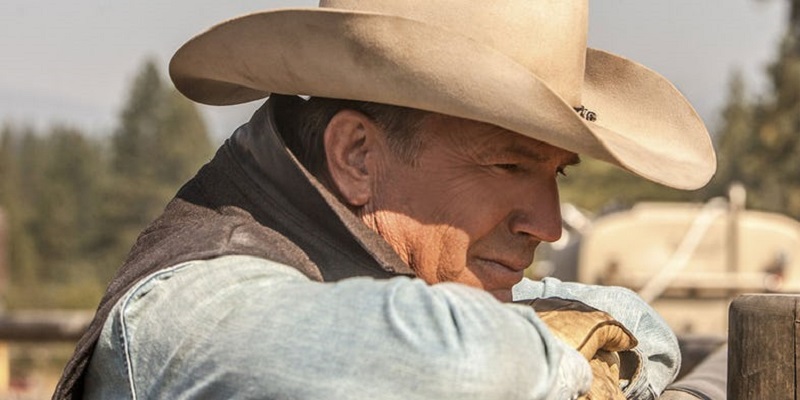 Paramount Network is teaming up with Kevin Costner and Sicario and Hell or High Water writer Taylor Sheridan for a new Western series, Yellowstone. The series is the first one ordered by the newly named Paramount Network (formerly Spike TV) and based on the cast list which includes Wes Bentley, Kelly Reilly, Luke Grimes and Cole Hauser, certainly represents an increase in budget than what they've done in the past. Is it going to be any good though? Well, thankfully the first trailer for the series has dropped to give us some answers to that question.
And it's pretty much what you would expect from a Costner production. Sweeping scenic vistas, lots of horses and Costner playing a character who happens to be a cowboy. So pretty much like most of his other western films then. To be honest though if there is one thing Costner does well, it's playing the sort of character he is in this series as the patriarch of the Dutton's, a family that runs the biggest ranch in Montana. So it might all feel familiar, but at least it's a good sort of familiar.
There is more to this series though than just a story about a family and their farm though as they have to battle a government who want their land and greedy developers. So, pretty much like the daily life of South Africans then.
To be honest though the thing that most excites me about this series is the writing of Sheridan, who has shown through his previous films like the aforementioned Sicario, Hell or High Water or even last year's Wind River, that he knows not only how to build some amazing characters and wield a tight story, but also how to infuse tension into even the simplest of scenes. If this series is anything like those movies, it will be an exciting one to watch. Yellowstone is expected to premiere on Paramount Network this June.
Last Updated: March 1, 2018