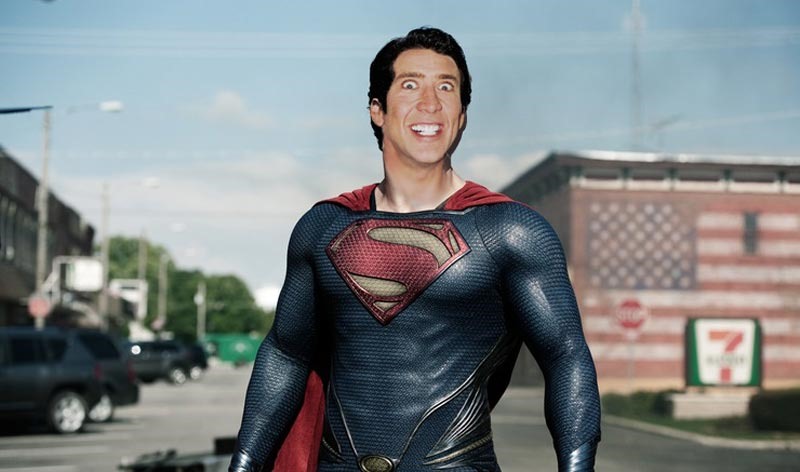 To this day, I'm still heartbroken over the fact that Tim Burton never got to direct a Superman movie. A movie which by any stretch of the imagination sounded downright awful, but in the best way possible. Superman Lives was the name of the project, and it would have starred Nicolas Cage as the last son of Krypton dying in an epic battle with Doomsday that was orchestrated by Lex Luthor and Brainiac. And then he'd get better, because comic books.
But that film needed a script before Burton was even hired, and that's where Kevin Smith came in. Having made a name for himself after directing movies such as the indie hit Clerks and Mallrats (A movie which taught me to never accept chocolate-covered pretzels from strangers), Smith worked with producer Jon Peters on a script and story.
A story which included giant polar bear guardians for the Fortress of Solitude, Braniac's snarky sidekick and the Eradicator pop up to menace the Man of Steel. Oh, and also a fight with a giant spider, because Peters was obsessed with giant spiders then. Which might explain Wild Wild West, another film that he helped produce. Anyway, all of this was recounted by Smith over the years and was also featured in the superb Jon Schnepp documentary "The Death of Superman Lives".
But while the script may have been too mental for a live-action film, it sort of sounds perfect for an animated adaptation. Something that Smith would love to see, as he detailed in a recent Q & A on Facebook: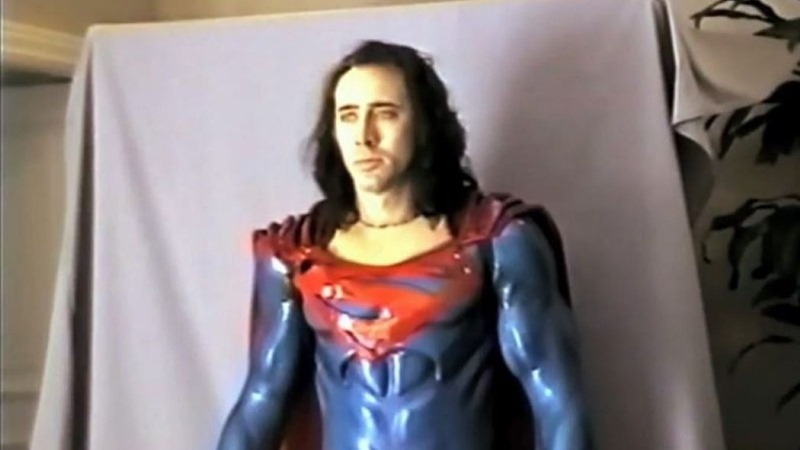 Oh like based on my script, based on the Superman Lives script? That would be tight, dude. I'm not going to lie, that would be fun to see. That's something I worked on 20 years ago at this point, so that would be really amazing to kind of see, like they turn it into a cartoon and get the people to do the voices. Nic Cage is still around and stuff. And I wanted Michael Rooker for my Lex Luthor, so that would be amazing.

Um, but, you know, I'm game. That ain't up to me, kids. That's up to the good folks at Warner Bros. and stuff, but if they were ever to call and say hey, we want to do a cartoon version of that Superman script we wrote, believe me I'd be like, that'd be dope, man. You know you close all loops in life, one way or another, and that would be a nice way to close that loop.
And he has a point. It's pure wish fulfilment now, but if the DC animated universe can crank out a movie based on the 1966 incarnation of Batman, then this shouldn't be too much of a stretch then. Hell, get Nicolas Cage to voice Superman, and the circle would be complete. Jor-El only knows how he needs the money lately, judging by the number of terrible movies that he stars in these days.
Last Updated: November 29, 2016