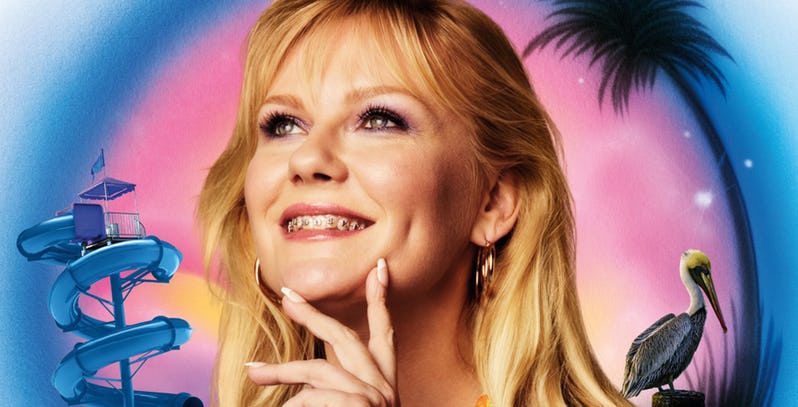 It should go without saying that we all wish we had a little more money to make our lives easier. Sorry, let me rephrase that – a lot more money. However, getting rich is a lot more difficult than it sounds and often comes with sacrifices along the way that not everyone is prepared to make. And by sacrifices, I'm not just referring to working hard and deserving it, but the lying and deceit that goes with trying to get rich quick instead.
Showtime now has a new dark-comedy, On Becoming a God in Central Florida, on the way that explores the lives of people who will do whatever it takes to make a success out of themselves and aren't afraid to fake it till they make it – conning and scheming others into giving them their money. As evidenced by its new profanity-laden trailer:
As a trailer, it starts off looking like a lot of fun, but it becomes clear by the ned that there is a who lot of craziness going on including what looks like aliens – which makes me wonder exactly what to expect of this show. At the very least it has me intrigued and the performances from the likes of Kirsten Dunst, Alexander Skarsgård, Sharon Lawrence, and Mary Steenburgen certainly look exceptional.
If you want to get more details on the show, you can read the detailed synopsis below:
Set in a small Orlando-adjacent town in 1992, ON BECOMING A GOD IN CENTRAL FLORIDA follows Krystal Stubbs (Dunst), a minimum-wage water park employee who lies, schemes and cons her way up the ranks of Founders American Merchandise (FAM) — the cultish, flag-waving, multibillion-dollar pyramid scheme that drove her to ruin in the first place, run by the powerful Obie Garbeau II (Levine). Determined to make a better life for herself, Krystal dives deep into FAM and develops a tangled relationship with FAM's most loyal and fanatical follower Cody (Pellerin), until her business begins to affect those closest to her, including Ernie (Rodriguez), her affable water park boss, and his FAM-skeptic wife Bets (Ditto). Additional casting includes Usman Ally (Veep), Julie Benz (DEXTER), Melissa De Sousa (Ladies of the Law), John Earl Jelks (True Detective), Sharon Lawrence (SHAMELESS), Josh Fadem (Better Call Saul), Da'Vine Joy Randolph (Empire), Golden Globe and Emmy winner Alexander Skarsgård (Big Little Lies) and Academy Award® winner Mary Steenburgen (The Last Man on Earth).
Last Updated: July 16, 2019