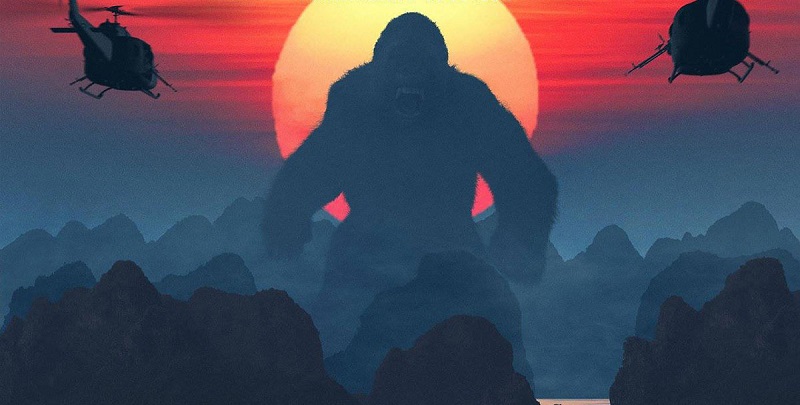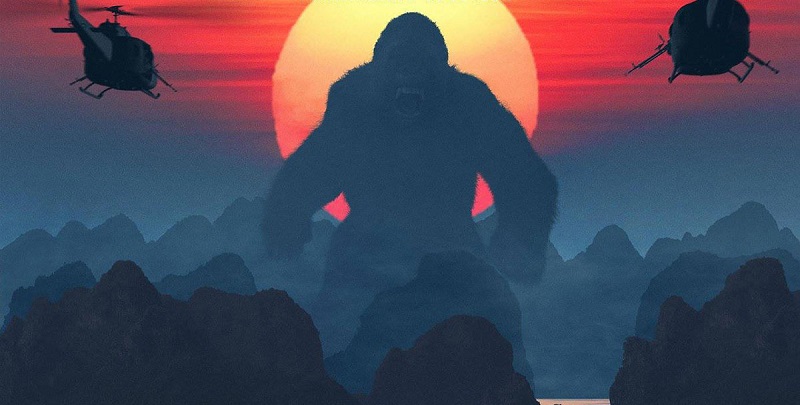 The upcoming Kong film Kong: Skull Island is set to feature the biggest Kong we've ever seen grace the cinema screens. However, with a Kong of that scale its unlikely much is going to be able to stand up and challenge his supremacy on the island. And while we know a battle with Godzilla is on its way in the future, we still don't know what sort of nemesis outside of the pesky humans we will see Kong fight off against to help us see his true power.
The trailers have revealed that there are other terrifying monsters that frequent Skull Island, but outside of small glimpses of what looks like something prehistoric (kinda like Geoff), we haven't got a good glimpse of the creature in its entirety.
However Heroic Hollywood has come across a set of images showing the tie-in toys that are set to be released alongside the film which may give us a clue as to what our favourite Ape could be up against. And there is a few different monsters on display, but of interest are the images of the Skullcrawler which looks closest to what we have seen in the trailer.
The Skullcrawler appears to be part of the 'Creature Contact Set – Dino Monster with Shack and Figure' and looks like a suitably terrifying creature that could put up a good fight against Kong. Or as terrifying as what a creature could look like in plastic. The name Skullcrawler though doesn't appear to be the official name however, as the toy line refers to the creature as Dino Monster. Whether that's just part of the toy line-up or something they will officially title it in the movie, we will need to wait and see.
Outside of the creatures though the toy set looks quite impressive and even includes helicopters, boats and jeeps alongside some of the human figurines and of course Kong himself.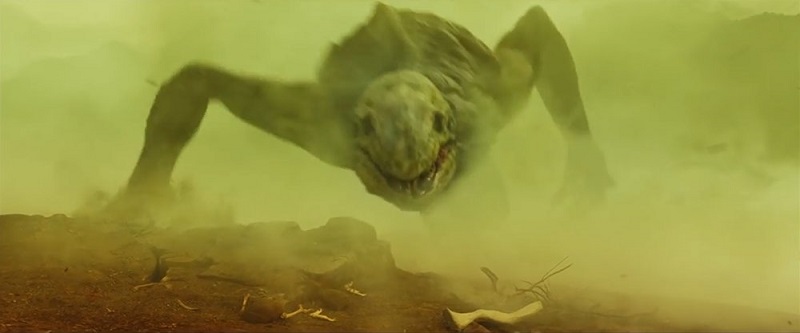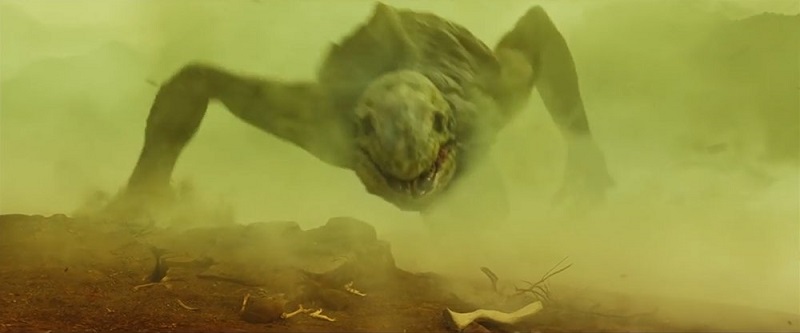 This certainly looks like something more terrifying than Kong has faced before and sets a good precedent that this Kong film could be a lot darker and scarier than some of the previous Kong films we've had in the past. I was already excited after seeing the trailers, but this is certainly adding to it all.
Kong: Skull Island is releasing on March 10th and stars Tom Hiddleston and Brie Larson in the lead roles. In the end they are all supporting casts as no doubt Kong is set to steal the show and if the films is indeed the success I'm hoping it will be, we could see a lot more films in the extended Universe and see Kong fight a whole range of powerful and unique foes in the future.
Last Updated: January 12, 2017