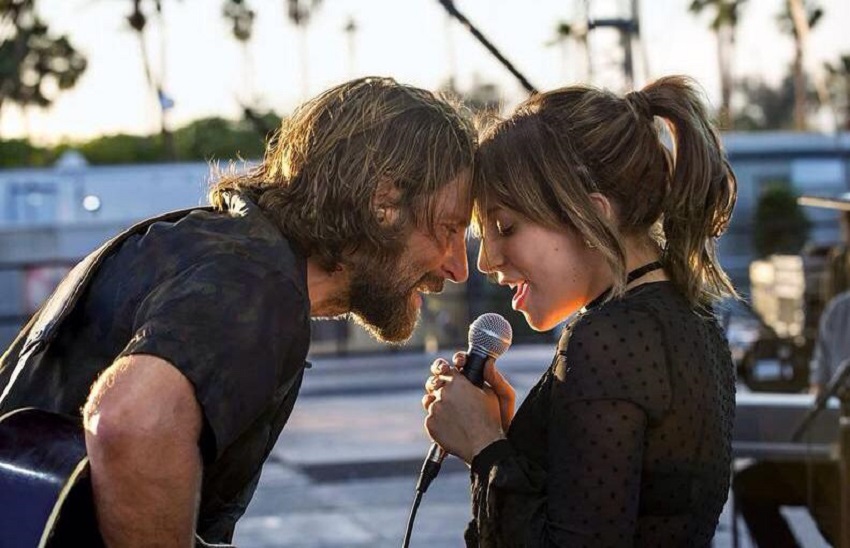 Those of you on the wrong side of… let's say 30 for argument's sake, might recognise the name A Star Is Born and vaguely recall watching it on TV back in the day. That would be the second remake of this classic story – the 1976 movie version starring Barbra Streisand and Kris Kristofferson. The original being the 1937 movie starring Janet Gaynor (the first woman to ever win the Oscar for Best Actress) and Frederic March, and the first remake being the 1954 musical which starred the legendary Judy Garland and James Mason. To call this tale award bait is an understatement, with the three versions racking up an impressive seventeen Oscar nominations between them, winning two, and winning a further seven Golden Globes.
The next pair to tackle this romantic musical drama is Lady Gaga and Bradley Cooper, who also makes his directorial debut with this remake and co-wrote the screenplay alongside Eric Roth (Forrest Gump) and Will Fetters (Remember Me). The movie also features all-original music written by Gaga, Cooper, and other artists, and recorded live.
The plot synopsis is as follows:
Seasoned musician Jackson Maine (Bradley Cooper) discovers-and falls in love with-struggling artist Ally (Lady Gaga). She has just about given up on her dream to make it big as a singer – until Jack coaxes her into the spotlight. But even as Ally's career takes off, the personal side of their relationship is breaking down, as Jack fights an ongoing battle with his own internal demons.
Let's take a look:
I think this looks like an excellent romantic drama, but one I'll probably never watch because it's just not my cup of tea as it comes across as too sweet for my tastes. Although the more I think about it I might be willing to get my arm twisted. Fans of the genre look like they're in for a treat though because the pair is once again delivering strong performances – just what we expect from them. Cooper, after all, has numerous Oscar and Golden Globes nominations, while Gaga has done him one better – winning the latter for her performance on American Horror Story. The supporting cast including the likes of Sam Elliott, Dave Chappelle, Bonnie Somerville, and Andrew Dice Clay is also nothing to be sneezed at.
Whether this remake also wins an Oscar for its music (as Streisand did for the original song 'Evergreen' in the 1976 version) remains to be seen, but with Lady Gaga belting it out I bet they stand a good chance.
What do you think?
A Star Is Born is due for release in the US on 5 October, and locally on 26 October.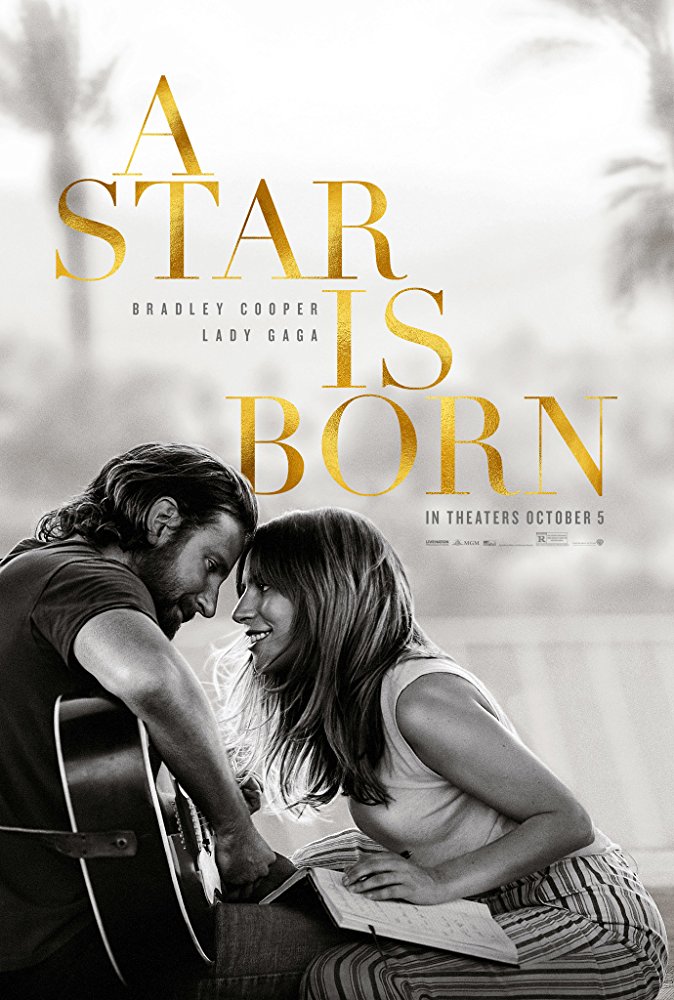 Last Updated: June 7, 2018