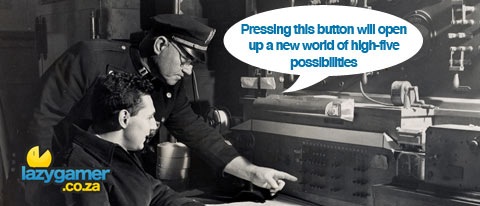 Just a heads up to our listeners, the new episode of The Lazygamer Podcast will be up on Thursday this week.
Usually delays are caused by technical issues, or time constraints and things like that but for us it's a little different. Marc and Danny from QCF Design will be up in Gauteng this week for rAge 2009 which means we are going to be recording the podcast in the same room instead of via Skype.
This means more high fives and fist pounds during the podcast, which is always a good thing so be sure to give it a listen when it goes up tomorrow.
Last Updated: September 30, 2009