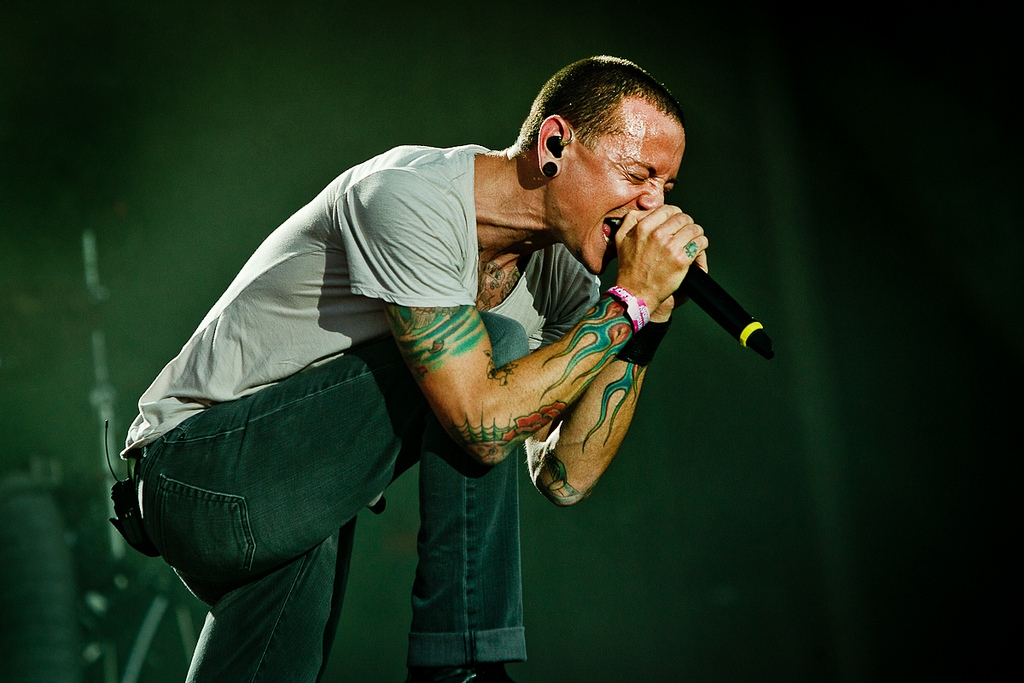 Front man singer of rock band Linkin Park has committed suicide at age 41, according to TMZ. Reports say the hugely popular singer was found early Thursday morning at a private residence. It was no secret that he had suffered from substance abuse problems as well as depression for a long time. Only in May Bennington's friend Chris Cornell, the lead singer of Soundgarden and Audioslave also took his life in a similar manner after suffering from depression. Today would have been Cornell's 53rd birthday.
Linkin Park co-founder Mike Shinoda confirmed the tragic news of Bennington's passing on his Twitter account.
Shocked and heartbroken, but it's true. An official statement will come out as soon as we have one.

— Mike Shinoda (@mikeshinoda) July 20, 2017
Since first appearing on the scene in the early 2000s, Linkin Park has gone on to sell over 70 million albums worldwide and won two Grammy Awards with Bennington in the front. Bennington, like Shinoda, also experimented with solo efforts, and even performed as the lead singer of Stone Temple Pilots for a while. In the end though, it will always be Linkin Park for which he is remembered.
Although often branded as one of the major headliners of the "Nu Metal" movement of rock, Linkin Park hated the label and continued to experiment with their sound. This saw the group swing from heavy rock to more electronic to something in the middle and even doing a hip-hop remix album with Jay-Z. The group had most recently taken an excessive amount of flack from longtime fans as their last few albums saw them move into very laid back pop territory.
However, irrespective of Linkin Park's most recent criticisms, the band – and especially Bennington with his combination of both melodic singing and signature screaming vocals – has left an indelible mark on the music scene. Bennington is survived by his wife, Talinda Ann Bentley, and six children, three of which are from previous relationships.
Last Updated: July 20, 2017