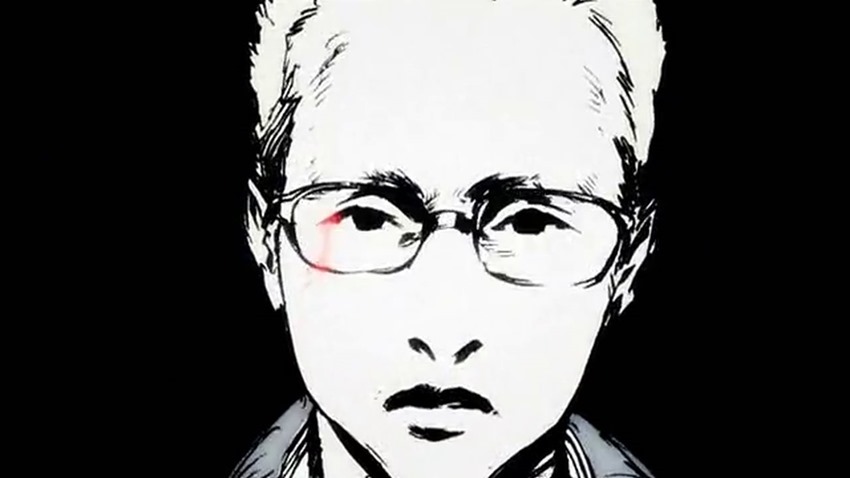 So you've got a band. Your sound is fresh, your style is in tune with the ever-changing trends of your audience and you want to stand out even more. Now you could go stand around in a warehouse as yourattle off your next big hit or you could invest in creating a video which won't be dated. An animated music video, that'll stand the test of time and help build that fanbase you're after.
It's not easy matching animation to music, but here are eleven fantastic examples of the two genres merging together perfectly.
Korn – Freak on a Leash
The 1990s were a weird time for entertainment. The old guard was fading, while new mediums for producing music and movies began to find its feet. Enter Todd McFarlane, the superstar artist of the decade whose work at Image Comics helped define a decade. Not just content to work on his creator-owned Spawn series, McFarlane also delved into the world of merchandising, action figures and music videos.
Directing the video for Korn's Freak on a leash (alongside Jonathan Dayton and Valerie Faris), McFarlane's animated contributions resulted in the darkest game of hopscotch, eventually blurring the line between that world and reality. Freak on a leash isn't just a great song, but one that is complemented by the eerie video which was also riding high on the success of the Spawn animated series.
It's clever, controversial and benchmark-setting stuff that few videos have managed to equal since its release back in 1999.
Disturbed – Land of Confusion
It's also not the only video that McFarlane would have a hand in producing. Disturbed's 2006 cover of the classic Genesis song was an angrier take on a tune that was still relevant, starring their mascot as he led a mob to reclaim the world from the legions of enforcers from the monopolies enslaving civilisation. Much like the song itself, it's a raw and emotional take on a world in crisis that has been empowered by apathy and the fat cats who profited from war and industry.
Disturbed's version of Land of Confusion doesn't shy away from the controversial imagery either, presenting soldiers whose entire attire resembles that of Hitler's Schutzstaffel troopers who helped persecute the helpless. If this video doesn't get your heart pumping in light of recent events, then nothing will.
Queens of the Stone Age – Go With the flow
Animation is quite often a medium that can be used to tell more than just a story. In the right hands, its ripe for creating symbolism and more experimental visuals. Or more overt ones in this rockin' track from Queens of the Stone Age that starts with the ultimate game of chicken and ends on a more sensual note. While the end result may not be rocket science, the entire rotoscoping technique, style and minimal use of colour for most of the video makes for one hell of a striking experience.
The Killers – Miss Atomic Bomb
With the ability to create animation now being more accessible than ever, it's a pity that the medium is seeing less and less use as of late. There's the odd exception now and again. like 2012's Miss Atomic Blonde from The Killers. Another mix of live action and animation, it's a simple story of love, loss and heartbreak told with clean lines and sharp colours thanks to the talented hands of Titmouse Studio.
Gorillaz – Feel Good Inc.
The entire schtick of the Gorillaz, is that the band only exists within your screen. And I freakin' love the band for it. Years after they debuted, the Gorillaz have released plenty of music videos, from Clint Eastwood through to El Manana, but Feel Good Inc. has always felt like the band at its most creative. Swirling imagery that borders on dreamlike, juxtaposed next to catchy tunes and a pacing that somehow manages to easily sway between relaxed and energetic?
That's not an easy combo to pull off.
Gnarls Barkley – Crazy
Danger Mouse and CeeLo Green made for one hell of a team in the mid-2000s when they formed Gnarls Barkley, their first single "Crazy" resulting in an instant fanbase at the time. A track with plenty of charm on its own, the rotoscoped music video went full-Rorshac with ink blots aplenty and plenty of people seeing all manner of things in the process. Which to me, all looked like ham sandwiches.
Dammit, I'm not crazy. You are.
White Stripes – Fell in love with a girl
A simple song about love visualised through a simple LEGO stop motion animation video. How hard could it be? Very, as director Michael Gondry spent hours upon untold hours having LEGO blocks arranged in a precise manner to create the illusion of motion. The hard work paid off in the end, with the video earning numerous awards for its foot-tappingly good beat and more subtle overtones. Rock and roll with LEGO was always bound to be a winner.
Peter Gabriel – Sledgehammer
If music videos were looking for that one performance that could prove to the industry that constructing a melody on a visual medium was more than just the band standing around a warehouse crooning, then Peter Gabriel's Sledgehammer was that prime example. With the help of Wallace and Grommit's Aardman Animation, Sledgehammer was a tour de force of claymation, pixilation and stop motion animation.
A video whose impact was felt for years after it was released, Sledgehammer set the bar for what a music video could accomplish.
The Shins – Rifles Spiral
Three magicians and a rabbit. What sounds like the setup for a bad comedy or TV sitcom is instead one of the most imaginative videos on this list, brought to life by the stunning talent of director Jamie Caliri. It's a mixture of refined stop-motion animation with a creepy Tim Burton-esque aesthetic that blurs the line between 2D and 3D techniques, creating a visual experience that matches up perfectly to the source material.
Daft Punk – Interstella 5555: The 5tory of the 5ecret 5tar 5ystem
Listen, you can't have a list about music and animation without mentioning Daft Punk. While every other entry in this article details the construction of a music video, Daft Punk is the only band here with an entire film present. Born from their Discovery album, Interstella 5555: The 5tory of the 5ecret 5tar 5ystem is as cut and dry a story as you'll find as an alien space band find themselves abducted and battle to find their way back home, but it's the music of Daft Punk which truly elevates this entire film to the next level as their tunes replace any and all dialogue in this Toei Animation production.
It's worth a watch, is what I'm saying.
Linkin Park – Breaking the habit
What was already a haunting song feels even moreso now that Linkin Park's lead singer Chester Bennington has passed away. There's not much that needs to be said about this video, as the combination of soulful singing and Studio Gonzo's impactful art resonate deeply and tragically for anyone who took the time to listen to this sad yet hopeful single.
Last Updated: September 13, 2017