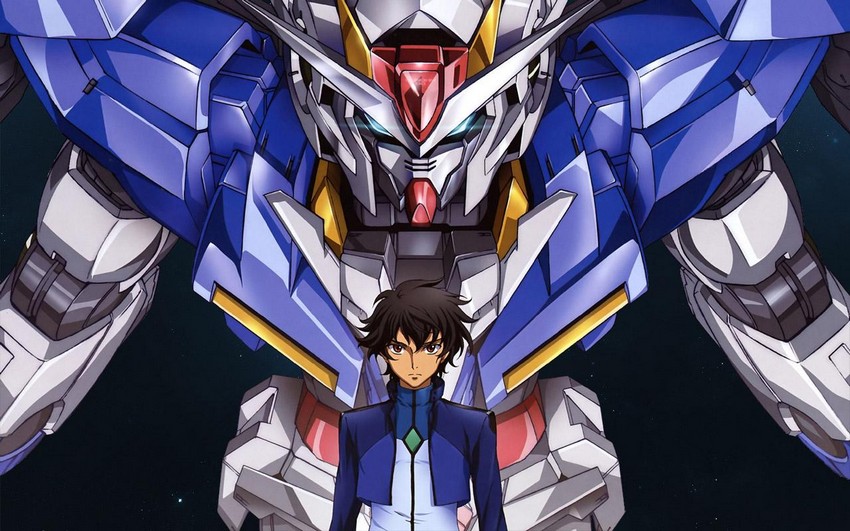 Here's a fun little anecdote. Earlier in the week, we got a cease and desist letter from some lawyers in America. Apparently, we – in this case, a company called Critical Hit Entertainment – were hosting Anime Expo 2018 in Los Angeles and were using some branding we weren't supposed to. Of course, it was a case of mistaken identity, but this morning I really wished it was true because then that would have meant that we were actually in the LA Convention Centre when Legendary Pictures blew some otaku minds by announcing that they were developing a live-action feature film based on Mobile Suit Gundam!
Producer Cale Boyter (who is also shepherding Legendary's upcoming Detective Pikachu live-action movie and most recently worked on Pacific Rim: Uprising) will be driving this on behalf of Legendary and will be working with a creative team from Gundam creators Sunrise. The massively popular mecha anime has been a mainstay for almost four decades, as its spawned multiple spinoffs, sequels, and reboots in just about every medium imaginable, including books and manga. Its merchandising and toys have constantly been some of toymaker Bandai Namco's biggest properties across the world, creating a billion dollar franchise. It's that popularity that even saw Gundam make a brief cameo in Steven Spielberg's Ready Player One recently.
So what is Gundam? Well, due to the massive list of titles and stories found within the franchise, that's a bit harder to define, but at its core it's a military sci-fi action/drama following characters piloting giant mecha called Mobile Suits. According to the official press release that went out after Legendary's announcement, the movie will be set in the same timeline as the original anime series:
The series is set in Universal Century, an era in which humanity's growing population has led people to emigrate to space colonies. Eventually, the people living in the colonies seek their autonomy, and launch a war of independence against the people living on Earth. Through the tragedies and discord arising from this human conflict, not only the maturation of the main character, but also the intentions of enemies and the surrounding people are sensitively depicted.
This will actually be the second live-action Gundam movie, as in 2000 Sunrise collaborated with a Canadian indie film production company to make G-Saviour, a non-canon direct-to-DVD live-action feature film. The movie was, to put it lightly, trashed, thanks to its cheesy low-budget effects and production sensibilities. That won't happen with Legendary as they will no doubt be throwing serious Hollywood money at this. Gundam is another addition to their ever-increasing stable of popular franchises borne from (literally) giant Japanese properties, as they currently have their Monsterverse that will see the upcoming sequel Godzilla: King of Monsters build on its 2014 predecessor and last year's Kong: Skull Island to eventually lead to 2020's Godzilla vs. Kong.
Last Updated: July 6, 2018