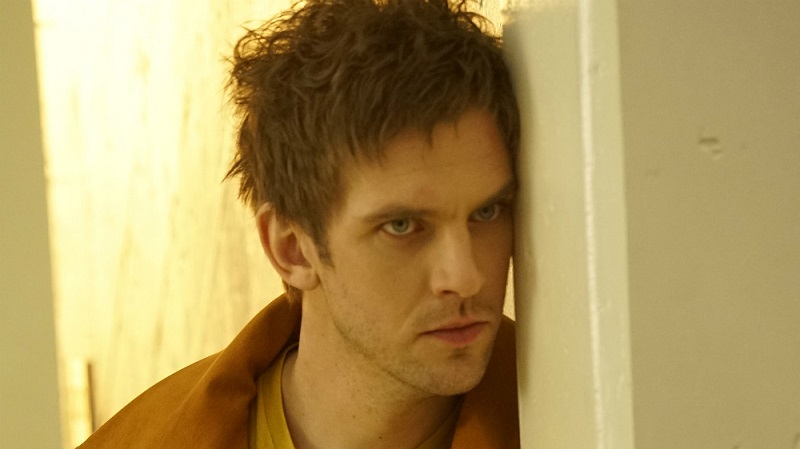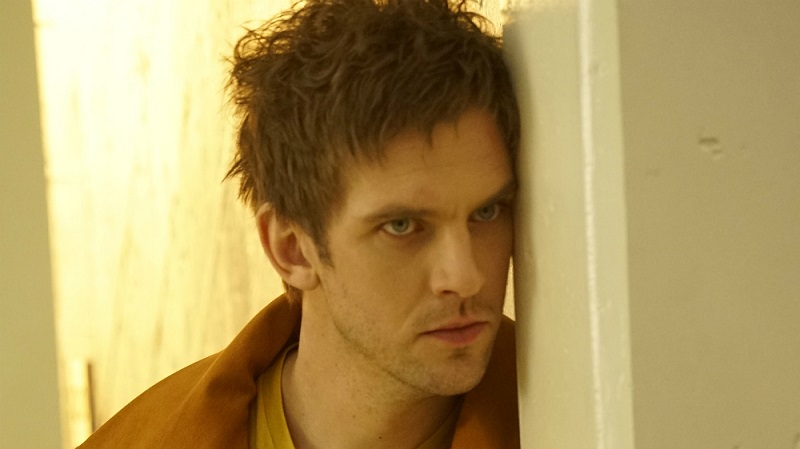 Marvel has not been too keen to mix their TV and movie properties too closely. Yes, everything exists in the same shared cinematic universe, but their Netflix shows barely touch on the events from the films. Even though there was some narrative overlap in Agents of S.H.I.E.L.D., there are still many parts which don't accurately overlap (like Coulson being alive not being recognized by anybody in the movies).
The DC Comics adaptations take it completely to the extreme, with the WB produced movies, like Man of Steel and Batman v Superman, existing completely separately from the TV series like Arrow, The Flash and Supergirl, and even boasting their own individual versions of the same characters. While I'm sure fans would like everything to link up, it kind of makes sense considering the complexity of always trying to keep things in synch between the different films and episodes. And it seems the same thing is likely going to happen with the X-Men franchise with FX's Legion TV series taking place in a completely separate universe from the movies.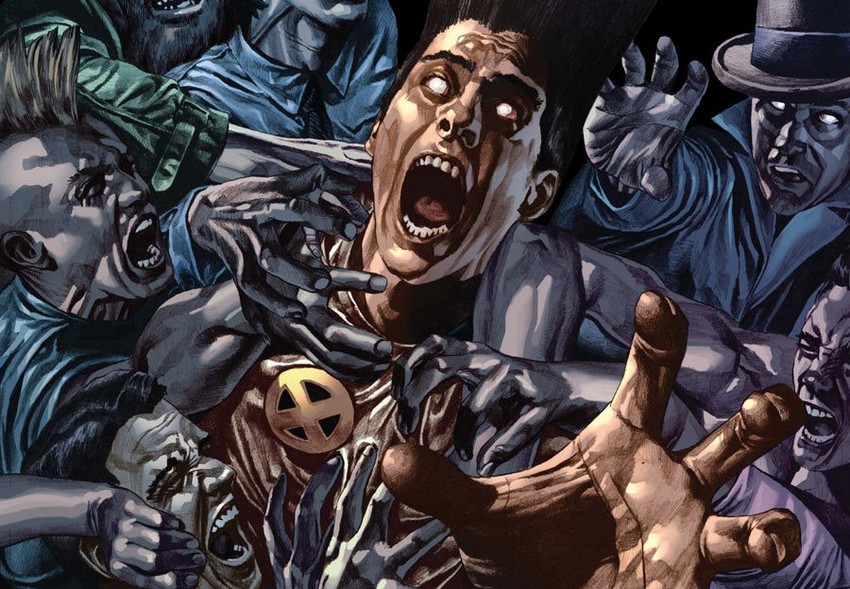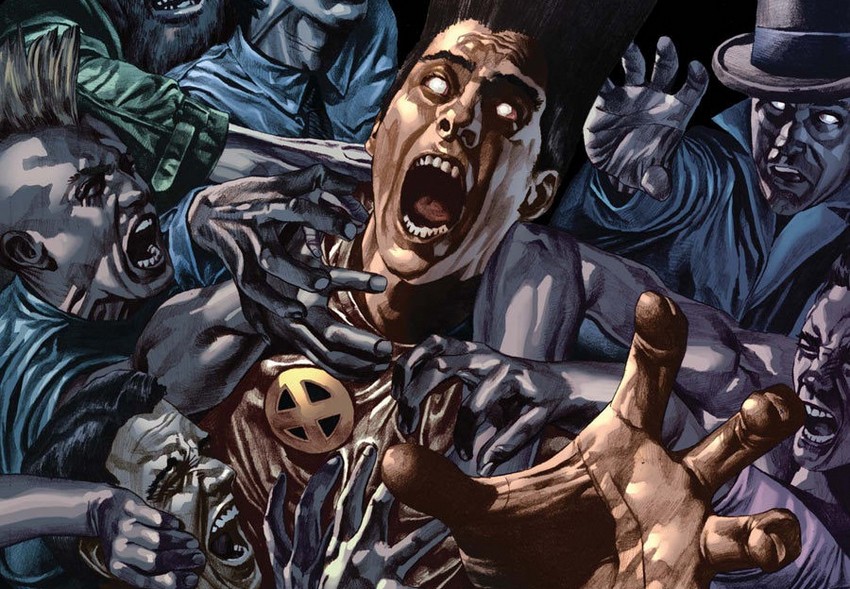 X-Men movie franchise and Legion producer Lauren Shuler Donner spoke with IGN about the TV show being which focuses on David Haller (Dan Stevens), a mutant with multiple personalities, each of which has their very own mutant abilities. For those not in the know, in the comics David Haller is actually the estranged son of Prof Charles Xavier (played in the movies by both Patrick Stewart and James McAvoy). But although the show will touch on this relationship, they aren't looking to tie into the movie and are choosing to rather go in their own direction:
[We're] making it separate. We're our own world… W

e're in a different world…

The cinematic universe will not worry about Legion. They will not worry about these TV worlds at all. They will just continue in the way that they have been continuing, and there are some great stuff that we are developing. I just say it's going to be new and different, and yet Legion and our other show, we're not going to get in each other's way.
The "other show" Donner is referring to is another X-Men related TV series being developed by Matt Nix for Fox. Earlier comments by the showrunner, made it sound as if the show will be existing in the X-Men movie universe. But according to Donner's it only kind of exists in a similar world with similar concepts, but not necessarily the actual X-Men movie universe:
Matt's is much more a part of just the world in terms of there are mutants, mutants are hated and there are Sentinels — though very different from what we've seen before. You feel like you're here in the X-Men world. With Legion, we're our own universe. It gives [showrunner Noah Hawley] the freedom to do what he wants to do. Because we play with so many different timelines, and we rebooted and not really rebooted and all that, we felt like, OK, we're going to throw it out there and hope the fans accept it.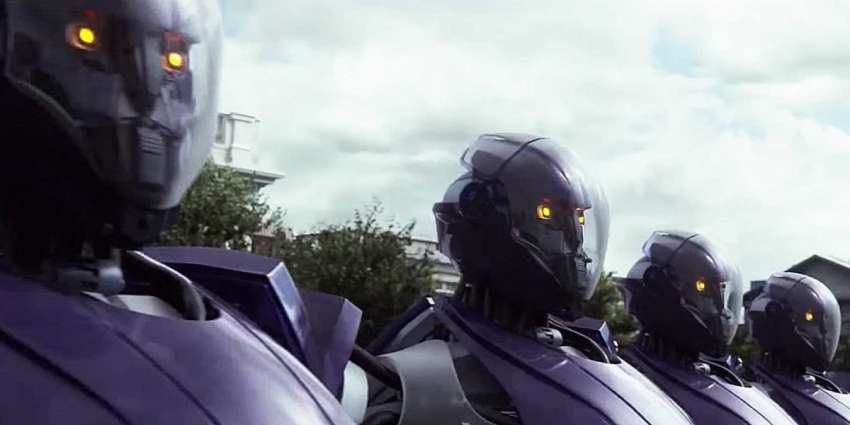 The key thing that got me there was Sentinels. Sentinels are mutants hunting robots that first made their appearance back in 1965 and will no doubt serve as a great antagonist for the series, forcing the mutants to always need to lie low as the robots are constantly out to get them. They also recently showed up in X-Men: Days of Future Past, though they will probably be completely different in this series. They are still one of the biggest threats to the mutants in the X-Men comics, which will hopefully make for some great moments in the TV series.
As for Legion, despite the lead character's ties to the X-Men, don't expect too many established comic book characters to show up there though, as the show appears to mainly be using newly created characters. For now at least.
We may get to them.

Hey, there's 54 years of X-Men comics by now, so there are a lot of characters to explore.

I actually pitched Noah two different ideas before Legion, but he said, "Yeah, can I take my own character and make up a story?"

Of course.

This is what he came back with, so the decision actually rested with him to pick that character and that world.

We just do not want to repeat anything that we've done in the movies or that we're going to do in the movies.

There are so many stories to tell, we just want to stay out of each other's way.
You can check out more of the interview where Donner talks about why they chose the showrunners and actors they did for these two series.
Last Updated: January 18, 2017