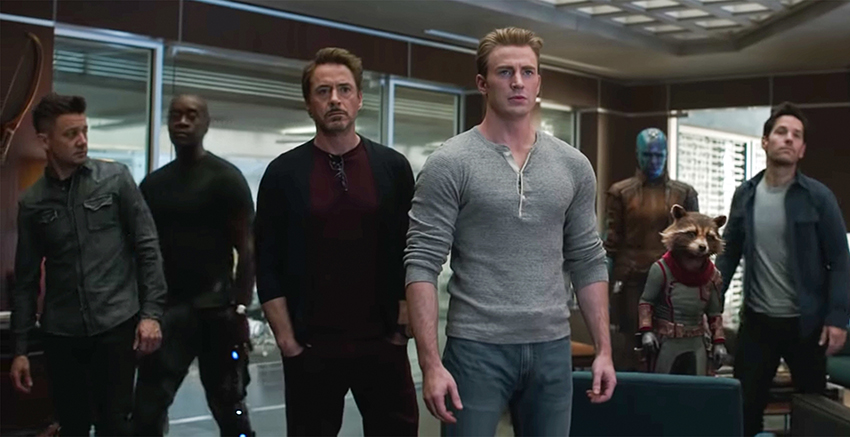 When we said yesterday that Avengers: Endgame has made all the money with its historic opening weekend, we really meant ALL THE MONEY, and that includes our randelas down here in South Africa. How much did Marvel's record-smashing blockbuster pull in in its first weekend on circuit locally then? A whopping R34 million!
Yes, that's a teeny tiny drop in the proverbial ocean that is Endgame's $1.2 billion worldwide opening (and should also put in perspective just how small our market is comparatively), but that is still the biggest opening weekend in South African box office history! With over 377 000 tickets sold over its first three days, that completely destroys the $24.6 million record established by predecessor Avengers: Infinity War last year and makes Endgame the fastest film to ever hit the R30 million mark.
Endgame also beat out Infinity War for the biggest opening day record on Friday with R9.2 million and a turnout of over 100 000 cinemagoers. What makes this very significant is that the latter film opened on a public holiday instead of a normal working day. Things got even bigger on Saturday, as Endgame notched the biggest single-day earnings figures of all time with R11.2 million.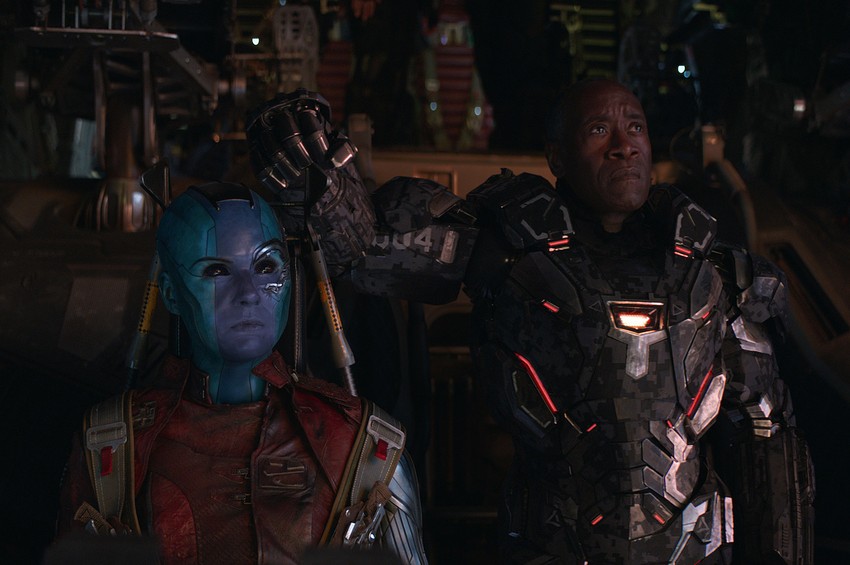 It's not just in South Africa where Endgame rewrote the history books though, as the same records noted above got smashed in the rest of the continent as well. In East Africa the film earned kes 33 million while West Africa saw it notch up N214.4 million.
And with all that money being swallowed up by Endgame, there really wasn't that much left for anything else. That being said, last week saw Kandasamys: The Wedding (the latest entry in the hit local comedy franchise) debut at the top spot very impressively with R5.7 million from just 52 cinemas and it held on just as strongly in its sophomore showing with R2.6 million. With no new entries even daring to poke a head out this weekend past while Endgame stomped the competition, there's actually not that much else to report on here.
Let's see what the rest of the box office chart looks like:
| No. | Movie Name | Weekend gross | Percentage change | Local gross | Last Week's Position |
| --- | --- | --- | --- | --- | --- |
| 1 | Avengers: Endgame | R34.1 million | NE | R34.1 million | NE |
| 2 | Kandasamys: The Wedding | R2.6 million | -55% | R10.7 million | 1st |
| 3 | Shazam | R1.1 million | -51% | R13.2 million | 2nd |
| 4 | Little | R1.1 million | -29% | R3.4 million | 3rd |
| 5 | Captain Marvel | R920 637 | -37% | R48 million | 4th |
| 6 | The Queen's Corgi | R831 193 | -30% | R2.7 million | 5th |
| 7 | After | R665 789 | -28% | R4 million | 6th |
| 8 | Dumbo | R307 349 | -46% | R6.6 million | 7th |
| 9 | Pet Sematary | R271 370 | -39% | R918 550 | 10th |
| 10 | A Dog's Way Home | R283 974 | -48% | R1.5 million | 8th |
NE = New Entry
Last Updated: April 30, 2019