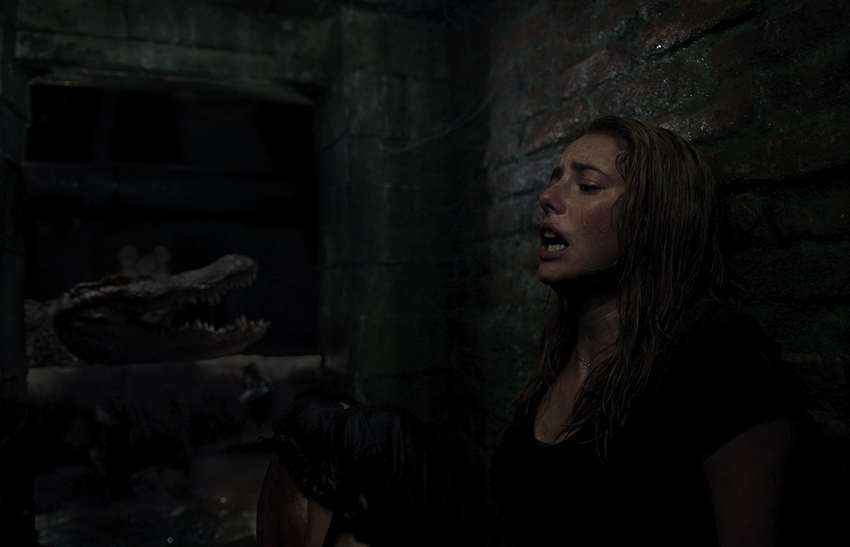 This weekend past was the battle of big cats vs big gators and the wrong animal won! Okay, to be fair, there was pretty much no chance in hell that Disney's The Lion King would be dethroned this weekend, especially by a small budget horror flick like Crawl, but damn it I loved the latter so damn much and really was hoping it could at least put up a fight.
Alas, that was not the case as The Lion King had one stupendously good holdover, dropping just 17% after its record-setting debut last week to earn an additional R20.8 million. Meanwhile, Crawl pretty much flopped on its debut, earning just R642k from 47 cinemas as landed in 6th place. Boo! To put this into better perspective, the last horror released in SA was Annabelle Comes Home and it opened to over R2 million last month even though it had a similar venue count.
There were two other new releases this weekend past, with one being another horror and the other just being horrifically bad. Respectively, they were Midsommar and The Current War, both of which received very limited releases in just 20 cinemas. As a result, they barely made a blip as they opened way down the charts without even making it to R200k. With that, there wasn't much else to highlight this week.
Let's see what the rest of the SA box office chart looks like.
| No. | Movie Name | Weekend gross | Percentage change | Local gross | Last Week's Position |
| --- | --- | --- | --- | --- | --- |
| 1 | The Lion King | R20.8 million | -17% | R52.2 million | 1st |
| 2 | Spider-Man: Far From Home | R2.2 million | -16% | R29.2 million | 2nd |
| 3 | The Secret Life of Pets 2 | R727 794 | -15% | R14.8 million | 4th |
| 4 | Aladdin | R715 628 | -20% | R41.8 million | 3rd |
| 5 | Toy Story 4 | R645 051 | -15% | R21.7 million | 5th |
| 6 | Crawl | R642 592 | NE | R642 592 | NE |
| 7 | Annabelle Comes Home | R521 893 | -6% | R7.3 million | 6th |
| 8 | John Wick: Chapter 3 – Parabellum | R370 402 | -34% | R28 million | 7th |
| 9 | Men in Black International | R249 374 | -34% | R17.2 million | 8th |
| 10 | The Hustle | R225 315 | -12% | R2.7 million | 11th |
NE = New Entry
Last Updated: July 30, 2019