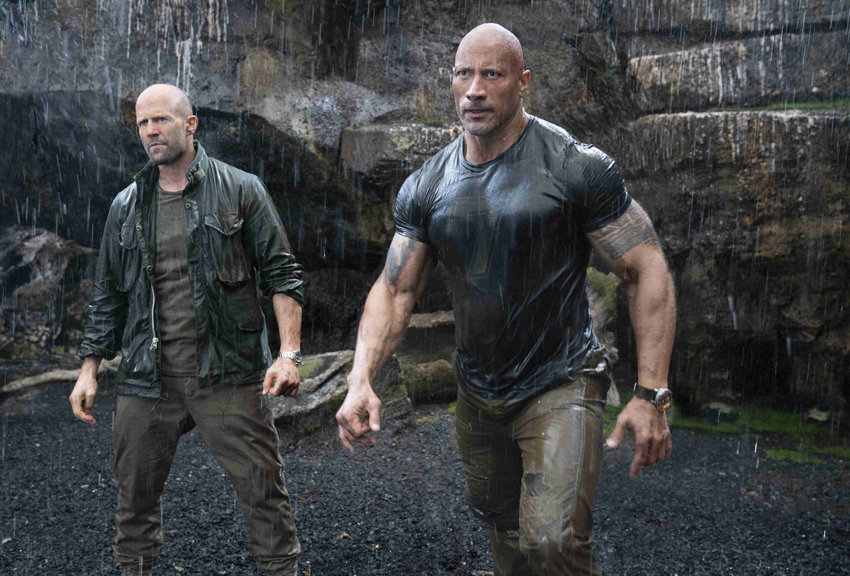 Luke Hobbs and Deckard Shaw are famous for beating the snot out of anybody suicidal enough to stand in their way. However, Dwayne Johnson and Jason Statham's respective characters just met their match in an overgrown cat on its African home turf.
While Hobbs & Shaw, the first spinoff in the behemoth Fast & Furious series, currently rules the box office all over the rest of the world, things played out very differently here in South Africa as The Lion King continued to dominate. With a R10.8 million debut (which is actually still a pretty good number), Hobbs & Shaw had to settle for 2nd place as The Lion King stayed top with another R12.4 million added in its 3rd week. And I have to admit that I'm very surprised. The F&F movies have traditionally been huge draws locally, with the previous two films each opening above R20 million.
As for the rest of the chart, with Spider-Man: Far From Home rounding out the top three and being the only other film besides the aforementioned two that actually cracked seven figures, there wasn't that much to report on. There were a couple of limited openings that barely made a blip (Stan & Ollie only opened in four cinemas, for example), with the only other wide release being Terra Willy. The French-based animated family film flopped hard though as it opened in 8th place with just R280 000.
Let's see what the rest of the South African chart looks like:
| No. | Movie Name | Weekend gross | Percentage change | Local gross | Last Week's Position |
| --- | --- | --- | --- | --- | --- |
| 1 | The Lion King | R12.4 million | -42% | R68.6 million | 1st |
| 2 | Fast & Furious Presents: Hobbs & Shaw | R10.8 million | NE | R10.8 million | NE |
| 3 | Spider-Man: Far From Home | R1.1 million | -49% | R30.9 million | 2nd |
| 4 | The Secret Life of Pets 2 | R437 905 | -41% | R15.3 million | 3rd |
| 5 | Toy Story 4 | R372 479 | -44% | R22.2 million | 5th |
| 6 | Crawl | R369 256 | -44% | R1.2 million | 6th |
| 7 | Aladdin | R332 055 | -55% | R42.3 million | 4th |
| 8 | Terra Willy | R280 084 | NE | R280 084 | NE |
| 9 | Annabelle Comes Home | R278 339 | -48% | R7.7 million | 7th |
| 10 | John Wick: Chapter 3 – Parabellum | R170 626 | -55% | R28.4 million | 8th |
NE = New Entry
Last Updated: August 6, 2019