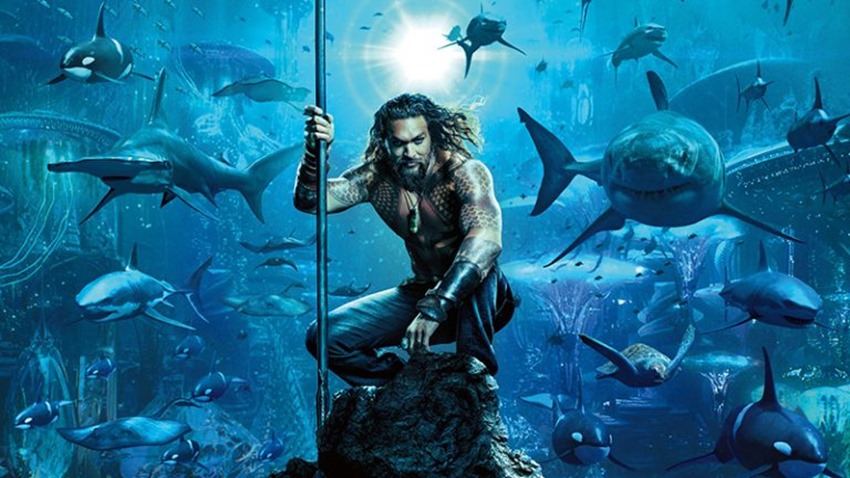 There were three new releases in South African cinemas this weekend past. Nobody cared. Well, that's not true. Some people cared, there just wasn't many of them as Luis the Alien, Dumplin', and Blindspotting all opened outside the top 10. In the case of the latter two, they at least have the excuse of having very limited openings, but as for family animated adventure Luis the Alien, it just outright bombed with an 11th place best of R380 990.
So what did local audiences care about this weekend past? Aquaman, of course. Just like they've done since the DC Comics blockbuster's release, helping to keep it on the throne for the last 3 weeks. Aquaman added another R5.3 million to bring its total to a rather impressive R37.3 million. That's a very solid start to 2019. Meanwhile, Bumblebee regained the 2nd place spot it briefly vacated last week as it earned a respectable R2.1 million. While the Transformers prequel is most definitely sitting in Aquaman's well-muscled shadow, I'm very happy to see local audiences responding to it somewhat (unlike the masterful Spider-Man: Into the Spider-Verse which South Africans appear to be completely ignoring. WHAT'S UP WITH THAT SOUTH AFRICA?!)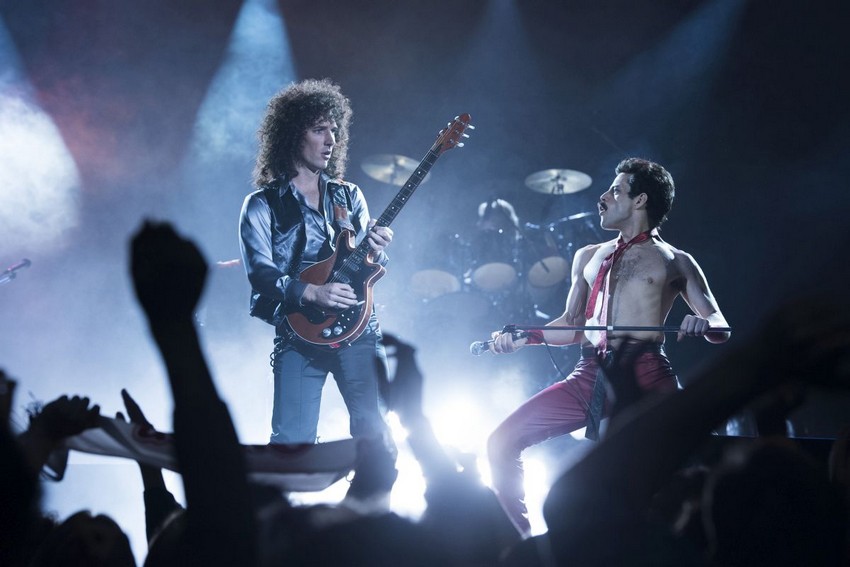 In third place we have Bohemian Rhapsody, the erstwhile king (or is that Queen?) of the local box office before Aquaman came along. The Freddie Mercury biopic (which got quite a bit of love at the Golden Globes yesterday) actually climbs up a spot as it posts the best holdover percentage on the charts with a R1.9 million take. Finding itself going down just like that spoonful of medicine, Mary Poppins Returns gives up the 2nd place spot it briefly took from Bumblebee as it dropped to 4th with R1.7 million. And rounding out the upper half of the charts we find Robin Hood with R1.5 million. The new revisionist take on the classic British folklore hero definitely hasn't hit its target with critics, but it has still attracted a small bit of an audience.
Let's see what the rest of the South African box office chart looks like:
| No. | Movie Name | Weekend gross | Percentage change | Local gross | Last Week's Position |
| --- | --- | --- | --- | --- | --- |
| 1 | Aquaman | R5.3 million | -25% | R37.3 million | 1st |
| 2 | Bumblebee | R2.1 million | -24% | R15.5 million | 3rd |
| 3 | Bohemian Rhapsody | R1.9 million | -12% | R27.5 million | 4th |
| 4 | Mary Poppins Returns | R1.7 million | -43% | R7.6 million | 4th |
| 5 | Robin Hood | R1.5 million | -23% | R5.6 million | 5th |
| 6 | The Grinch | R1 million | -34% | R21.1 million | 6th |
| 7 | Ralph Breaks the Internet | R746 840 | -26% | R20.9 million | 8th |
| 8 | Instant Family | R702 323 | -23% | R10.5 million | 9th |
| 9 | Spider-Man: Into the Spider-Verse | R640 793 | -40% | R11 million | 7th |
| 10 | Second Act | R557 814 | -33% | R7.8 million | 10th |
NE = New Entry
Last Updated: January 8, 2019