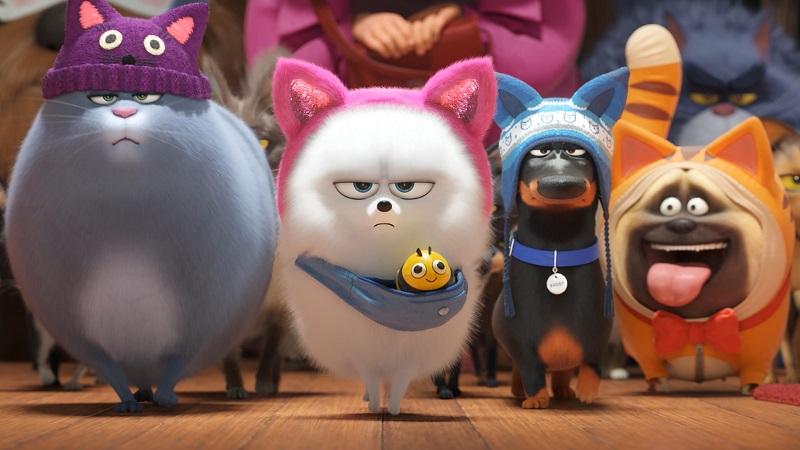 This weekend past at the South African box office was all about the children. Either entertaining them with animated pets and toys or scaring the crap out of adults with their dolls. And the best of the lot was The Secret Life of Pets 2 which debuted in the top spot with a handy R5.3 million. Not only was that enough to beat out Toy Story 4's R3.6 million earnings this week and push it to second place, but it was actually about $1 million higher than the Disney/Pixar fourquel's opening last week.
Meanwhile, most of last week's holdovers had relatively strong showings. The Will Smith-fronted Disney remake of Aladdin actually improved as it earned just over R3 million to as it rounded out the top three. Men in Black International occupied fourth place with R2.4 million as it barely dropped despite losing about 20 screens. Meanwhile, John Wick: Chapter 3 – Parabellum also picked up despite lowering its screen count as it earned R1.3 million for sixth place.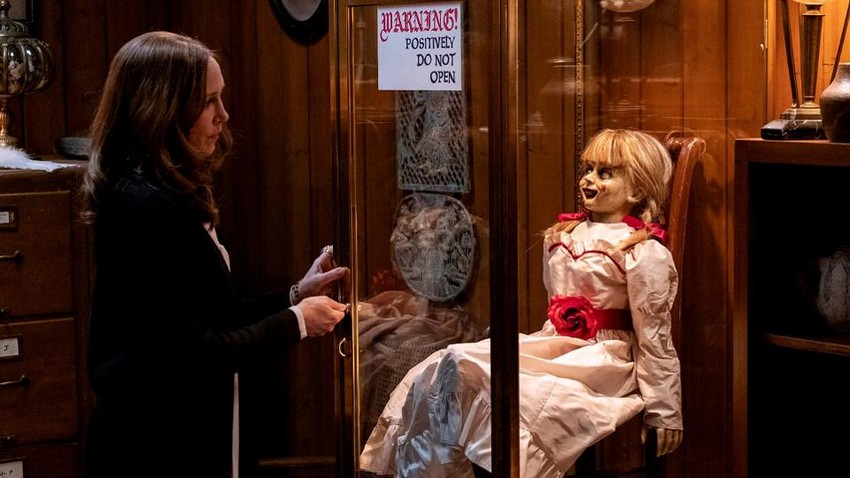 And in case you're wondering, no I haven't forgotten how to count, as sandwiched in between Men in Black and John Wick was newcomer Annabelle Comes Home. The horror movie prequel-sequel (yes, you read that right) opened with a very respectable R2 million given that it screened in nearly half the locations of the films above it. With the exception of The Secret Life of Pets 2, Annabelle actually has the highest per-theatre-average on the charts.
There were two other new releases this weekend past, but only one of them even made a blip on the radar. That's local coming-of-age drama Kings of Mulberry Street which earned R628k off a limited opening, leaving it in seventh place. The other newcomer was true-story hostage drama Stockholm, but it only opened 12 cinemas and they were apparently quite empty as it pulled in a paltry R98k.
Let's see what the rest of the SA chart looks like.
| No. | Movie Name | Weekend gross | Percentage change | Local gross | Last Week's Position |
| --- | --- | --- | --- | --- | --- |
| 1 | The Secret Life of Pets 2 | R5.3 million | NE | R5.3 million | NE |
| 2 | Toy Story 4 | R3.6 million | -19% | R12.1 million | 1st |
| 3 | Aladdin | R3 million | +5% | R33 million | 2nd |
| 4 | Men in Black International | R2.4 million | -3% | R12.5 million | 3rd |
| 5 | Annabelle Comes Home | R2 million | NE | R2 million | NE |
| 6 | John Wick: Chapter 3 – Parabellum | R1.3 million | +7% | R24.5 million | 4th |
| 7 | Kings of Mulberry Street | R628 473 | NE | R628 473 | NE |
| 8 | Anna | R575 703 | -32% | R1.9 million | 5th |
| 9 | X-Men: Dark Phoenix | R509 129 | -29% | R6.6 million | 6th |
| 10 | The Hustle | R501 536 | +16% | R9.9 million | 8th |
NE = New Entry
Last Updated: July 2, 2019