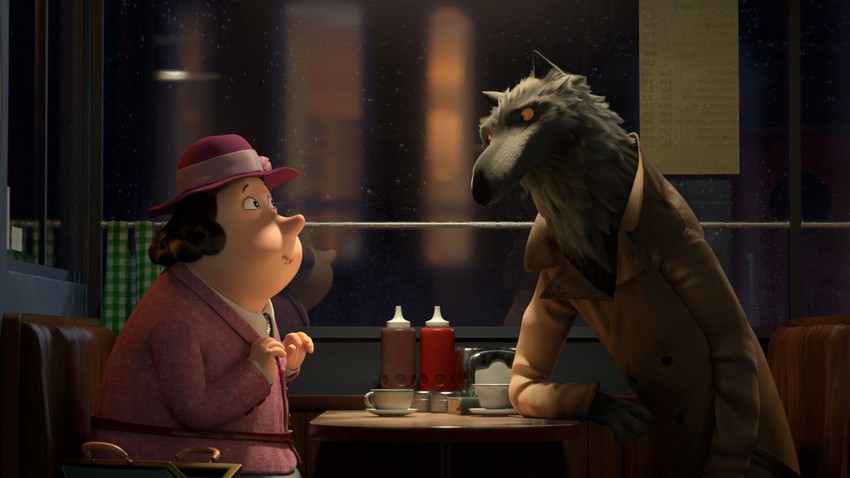 Local animation studio Triggerfish has been doing some outstanding work since arriving on the scene, and this year that work got recognized at the highest level as their animated film Revolting Rhymes got nominated for an Oscar, alongside winning 15 major international animation awards. An adaptation of beloved children's author Roald Dahl's classic twisted take on well-known fairy tales, Revolting Rhymes intertwines five of the six stories from that book into one slightly messed up adventure featuring the voice talents of Dominic West (The Wire) as The Wolf, Rose Leslie (Game of Thrones) as Red Riding Hood, and Gemma Chan (Humans) as Snow White).
A co-production with Berlin-based Magic Light Pictures, this film brought to life Dahl's words and Quentin Blake's iconic illustrations marvellously. The problem is that outside of watching it on BBC in Britain a while back, there weren't many other options to experience Revolting Rhymes which was a pity. Especially for locals looking to support Triggerfish in their endeavours. Thankfully, the two-part animated tale is now available to watch first and exclusive on local streaming platform Showmax!
Alongside Revolting Rhymes, Showmax has also exclusively picked up The Highway Rat, another award-winning Triggerfish animated production done for BBC. Based on Julia Donaldson and Axel Scheffler's bestseller, The Highway Rat is described as "a swashbuckling tale of a greedy rat who craves buns and biscuits and comes to a sticky end," and features a voice cast led by David Tennant (Doctor Who, Broadchurch).
Besides for drawing a huge 7.5 million audience when it on BBC over last Christmas, The Highway Rat has already won the Audience Award for 3-6 year olds at New York International Children's Film Festival. It will be looking to double down on its awards glory this week as it competes for Best TV Film at Annecy, the world's most prestigious animation festival, which runs from 11-16 June 2018 in France.
Last Updated: June 11, 2018