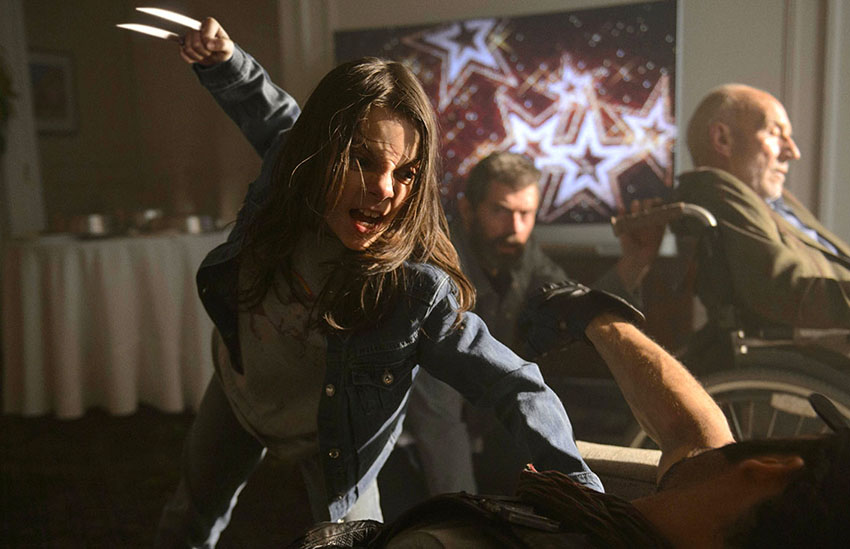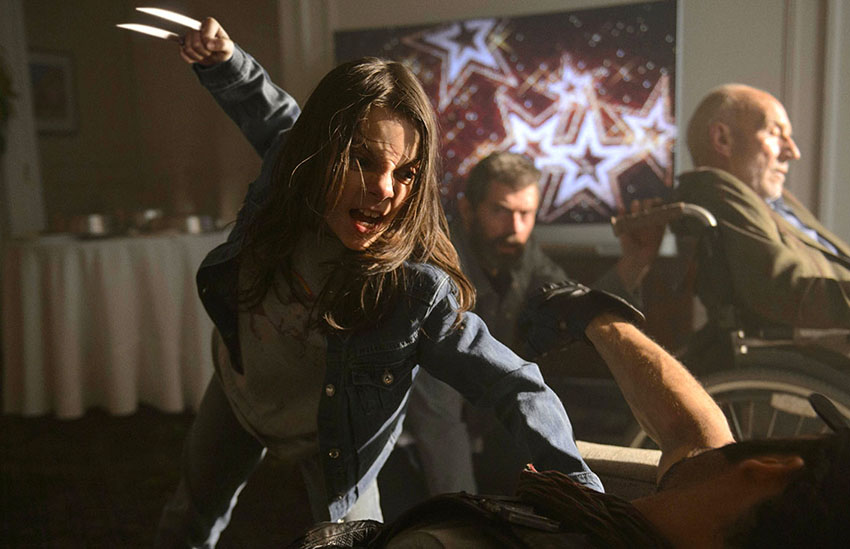 Unless you're a certain muscle-bound Serbian who frequents our comments section, chances are that you're in agreement with the rest of us about Logan being not only one of the best films of the year, but one of the best comic book superhero movies of all time. Hugh Jackman's swan song as the mutant Wolverine was a genre-defying marvel for many reasons – it's noir-western feel, Jackman's go-for-broke final fatal performance as the X-Man, writer/director James Mangold's full embrace of the film's R-rating – but one of the best is the introduction of Dafne Keen.
Cloned from Wolverine's DNA, Keen's Laura aka X-23 was the perfectly snarling, slicing, feral – and yet still ridiculously cute – little daughter that Jackman's clawed berserker could ask for and the young actress completely sold it. Combine that with the fact X-23 is an immensely popular character in the comics (she has actually held the title of Wolverine for the last few years) and that Logan has been a critical and box office smash earning over $616 million globally, and it should come as no surprise that a spinoff is in the works.
Chatting to THR, Mangold revealed that he has begun working on a feature film script focusing on X-23. And it seems that some other female comic book characters have helped to get things going.
Patty [Jenkins'] success with [Wonder Woman] only solidifies more for studios that there's less to fear with a female protagonist. The more that keeps getting hit home, that ends up giving me more space turning around and going, 'Well here we are with a female protagonist. That's incredible. And what are we going to do with her?' And that's where we are with that [the Laura script] right now, dreaming.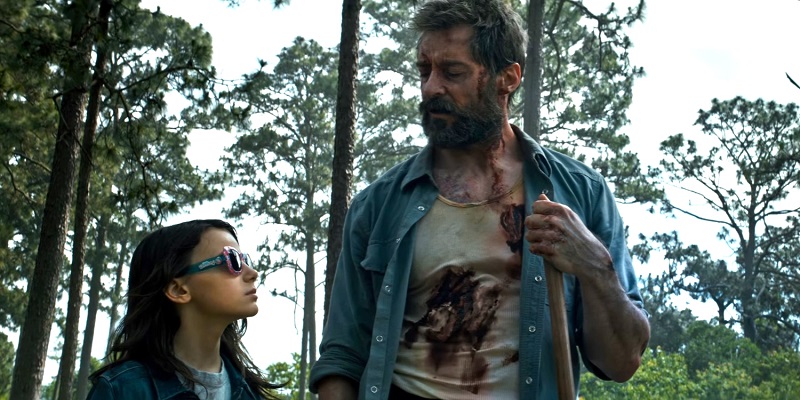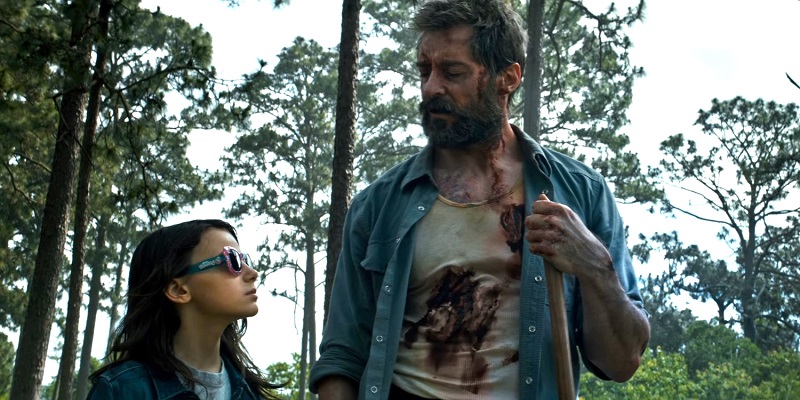 It has to be noted out that at this point, Fox has not officially greenlit a spinoff film, but there's so much potential here that it would be silly for the studio to not pursue it. At just 12 years old, Keen can grow into a major franchise lead, if Fox decides to go that route. Exactly what route can be is also completely open, as producer Hutch Parker explained.
Yes, there are other facets of that character and some others potentially to explore in their own way. It may not be in the same exact tonality or with the same genre orientations as Logan, but I think part of what has been opened up in this universe to all of us now is, drawing on different genre traditions, there are new pathways to be opened for new characters that populate this universe.
Fox is already mixing things up for their movie mutants. While the upcoming X-Men: Dark Phoenix will be continuing in the traditional comic book blockbuster vein, Deadpool has stuck with its R-rated fourth-wall breaking action-comedy roots, while New Mutants is going for a straight-up horror approach. Who knows what form an X-23 solo movie will take? Personally, I loved Keen's take on the role so I'll be happy to just see her shish-kebab-ing bad folks on screen, irrespective of the genre. What do you guys think?
Last Updated: October 25, 2017