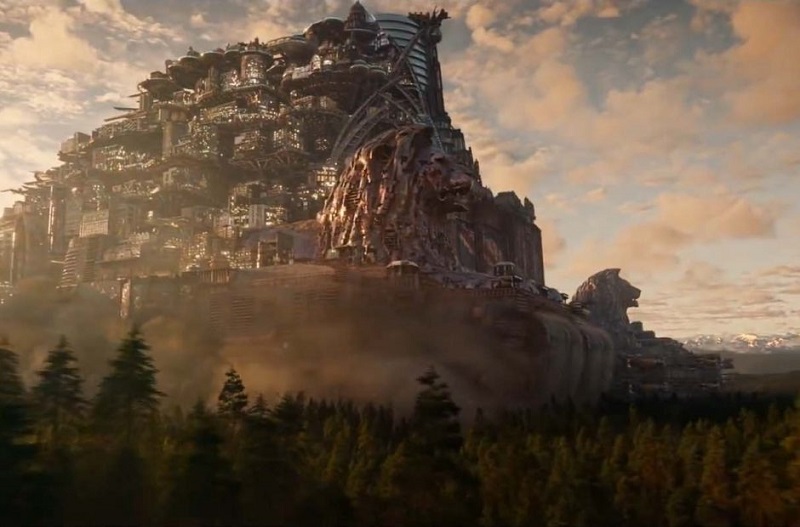 When it comes to epics, few directors can pull massive sprawling visions better than Peter Jackson. The director rose to prominence after his stellar Lord of the Rings films made him arguably one of the greatest directors of all time, just out of the sheer genius and scale of his execution. However despite some excellent films after that, especially King Kong and The Lovely Bones, his reputation has fallen considerably thanks to the somewhat middling Hobbit films. Those films though weren't disappointing because of the lack of grandeur, but rather because there was simply too much of it without enough story to back it up.
Thankfully, Jackson is not giving up on his ability to create imaginative and incredibly massive worlds in movies. This time he is taking a little bit more of a step back as his new sci-fi/fantasy epic Mortal Engines is instead going to be directed by Christian Rivers, but with Jackson still serving as the main producer.
Much like Jackson's other epics, Mortal Engines is based on another popular series of books, this time by writer Philip Reeve and takes place in a future world where people now live in mobile cities that battle one another for control of the planet's remaining resources. The story follows Tom Natsworthy (Robert Sheehan), a lower-class Londoner whose life is forever changed after he crosses paths with a mysterious fugitive and revolutionary named Hester Shaw (Hera Hilmar) when she attempts to kill his father (Hugo Weaving) who turns out to not be the good guy in the story.
The story is not the thing that you want to see in a trailer though, but rather just an idea of whether the film has been able to pull off the sprawling urban world of the books effectively or not. We did get glimpses of this world in a teaser released several months ago, but thankfully we now have the first full trailer for the movie which introduces us to its main characters and gives us a greater idea of what we can expect from this new epic:
And I guess there should be no surprises that they have pulled this off. I'm not too familiar with the books and so can't really comment on how closely this movie is to the vision of Reeve's novels. You do definitely get the sense that this is not just a massive fantasy world, but one that is part of a greater story, which is a good thing for Jackson and co. They hope that should this movie be successful, it could lead to further movies set in the same universe based on Reeve's other novels in the series, Predator's Gold, Infernal Devices, and A Darkling Plain.
This brief trailer though does make me want to give those novels a read through before this movie comes out. I have a sneaky suspicion that Jackson could have another big sci-fi/fantasy epic on his hands when this film releases this December. He just must get any ideas of doing any prequels or breaking out one of the books into multiple movies, because we know that's not going to turn out too well.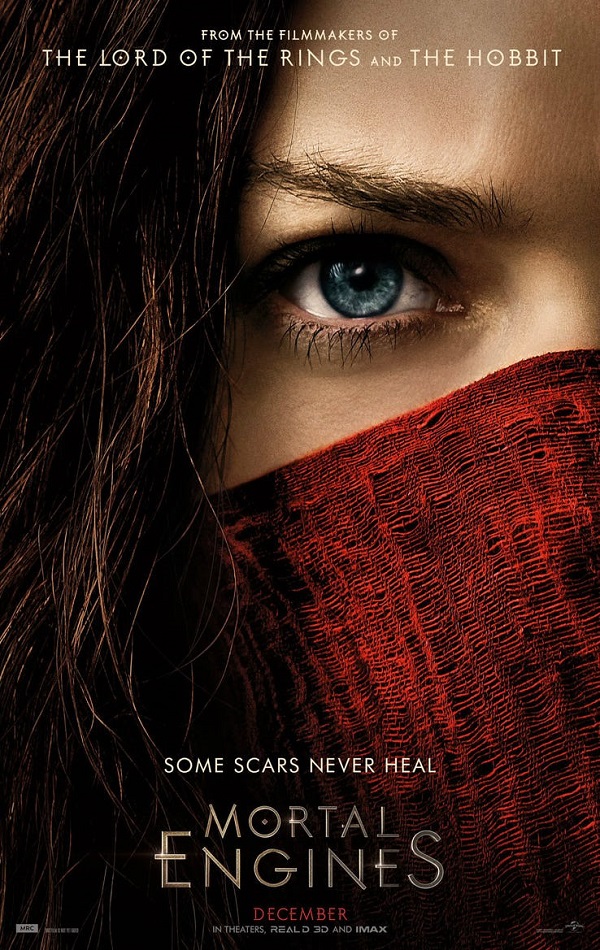 Last Updated: June 6, 2018