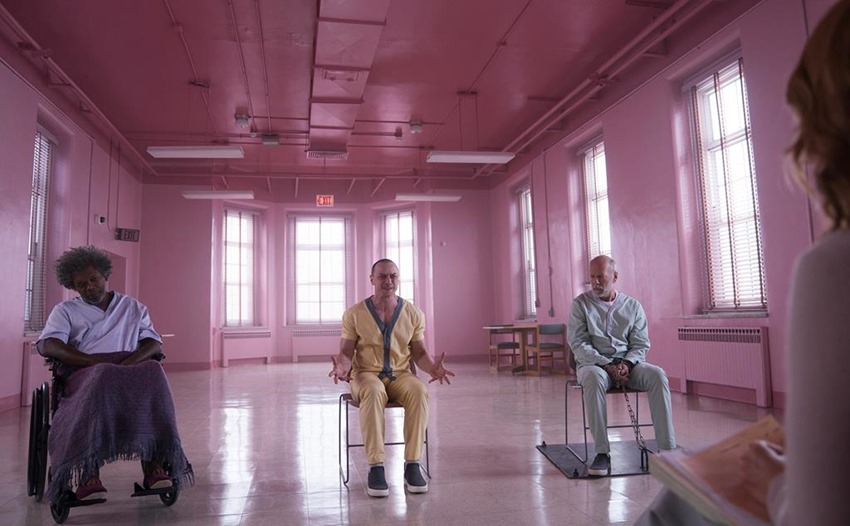 Nicky Fury, John McClane and Professor X rock up for a therapy session and all hell is about to break loose. That's pretty much the best description I can give for M. Night Shyamalan's Glass, which continues to throw an artistic finger at Disney with the biggest twist ever: It's the first true superhero shared universe ever. Eat a plot twist, Tony Stark.
Glass is the culmination of two of Shyamalan's films, properly uniting Split and Unbreakable together as Bruce Willis' David Dunn finds himself facing his most powerful foe yet: The Beast, played with devilishly evil precision by James McAvoy. Caught in the middle of all this is Samuel L. Jackson's Mr. Glass, whose time behind prison bars has seen the mastermind plotting a new scheme that is surprisingly moderate in its end goal of revealing the existence of extraordinary individuals to a skeptical world.
Considering how Glass was willing to crash an entire train just to find David Dunn however, who knows just how much devastation and destruction the super-genius is willing to unleash on a world that might just be more fragile than him. Here's a look at the latest trailer:
M. Night Shyamalan brings together the narratives of two of his standout originals—2000's Unbreakable, from Touchstone, and 2016's Split, from Universal—in one explosive, all-new comic-book thriller: Glass. From Unbreakable, Bruce Willis returns as David Dunn as does Samuel L. Jackson as Elijah Price, known also by his pseudonym Mr. Glass. Joining from Split are James McAvoy, reprising his role as Kevin Wendell Crumb and the multiple identities who reside within, and Anya Taylor-Joy as Casey Cooke, the only captive to survive an encounter with The Beast.

Following the conclusion of Split, Glass finds Dunn pursuing Crumb's superhuman figure of The Beast in a series of escalating encounters, while the shadowy presence of Price emerges as an orchestrator who holds secrets critical to both men. Joining the all-star cast are Unbreakable's Spencer Treat Clark and Charlayne Woodard, who reprise their roles as Dunn's son and Price's mother, as well as Golden Globe Award winner Sarah Paulson (American Horror Story series).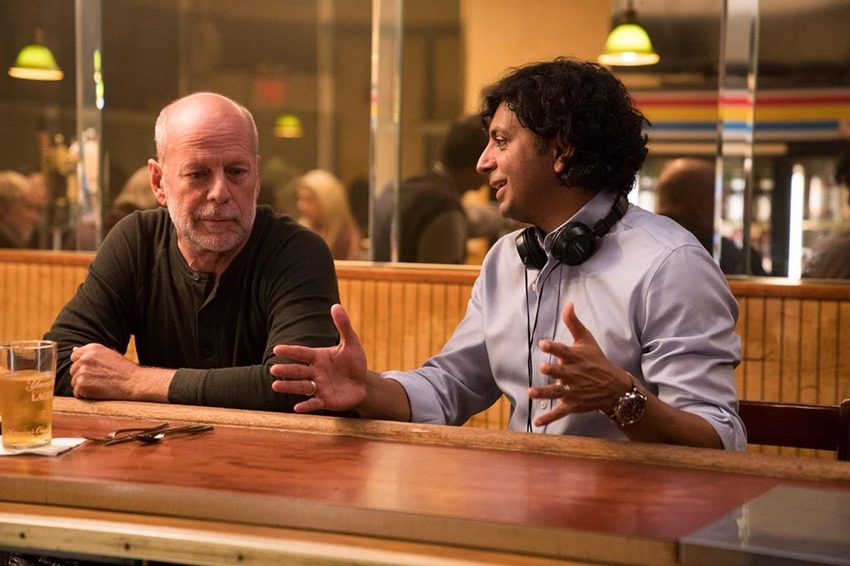 Man, that looks solid. Barring Bruce Willis having the emotional intensity of a dead possum, Jackson and McAvoy look like they'll steal the show here. Heck, if you saw Split then you know exactly just how amazing McAvoy was in that film, hiding multiple personalities beneath a body that looks like it could benchpress En Sabah Nur into outer space. I mean, where was this Xavier when the X-Men needed him?
Glass is out next year January, and will presumably be followed up by the Shymamaverse film, The Shyamavengers. Their goal? To ensure that The Last Airbender live-action adaptation is erased from existence. And eat Shyawarmas in the post-credits sequence.
Last Updated: October 12, 2018