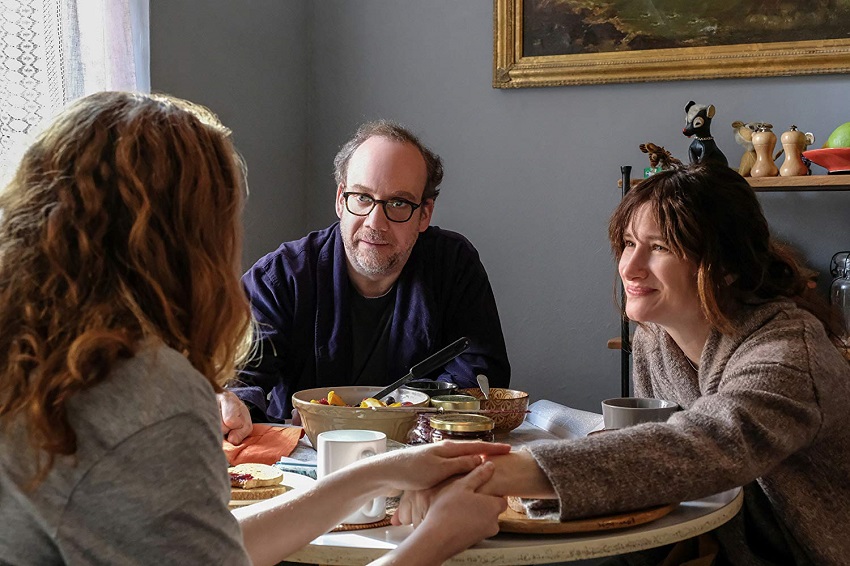 Paul Giamatti (Sideways, Billions) is one of my favourite actors working today and I always pay attention when I spot his name, which is how I ended watching a trailer for a movie about a married couple wanting to have children. Vomit face emoji.
Private Life is the upcoming R-rated Netflix Original dramedy from writer/director Tamara Jenkins (The Savages). Giamatti and Kathryn Hahn (Bad Moms, Transparent) star as a middle-age married couple trying desperately to conceive, undergoing all manner of fertility treatments without success. However their lives change dramatically when a young college student comes to live with them for a few weeks.
The official plot synopsis is as follows:
Private Life is the bracingly funny and moving story of Richard (Giamatti) and Rachel (Hahn), a couple in the throes of infertility who try to maintain their marriage as they descend deeper and deeper into the insular world of assisted reproduction and domestic adoption. After the emotional and economic upheaval of in vitro fertilization, they're at the end of their middle-aged rope, but when Sadie (Kayli Carter – Godless), a recent college drop-out, re-enters their life, things begin to look up.
Don't worry – while this is an R-rated movie the trailer is completely safe for work, so let's take a look:
I'm pleasantly surprised by this trailer because of how deftly it manages the balance between comedy and drama. You can clearly see the quiet desperation of this couple who want to be parents and are struggling to conceive, thankfully however it doesn't wallow in that drama. Instead, it shows our couple trying to work through this all-too-common issue in a healthy way, while displaying an understated sense of humour that works perfectly as a counterbalance. And it doesn't hurt that Giamatti and Hahn both look like they're delivering excellent performances in this funny, touching, and very human story.
What do you think?
Private Life is set to premiere of Netflix on 5 October. It also stars Siobhan Fallon Hogan, Molly Shannon, Emily Robinson, Denis O'Hare, Desmin Borges, John Carrol Lynch, and Francesca Root-Dodson.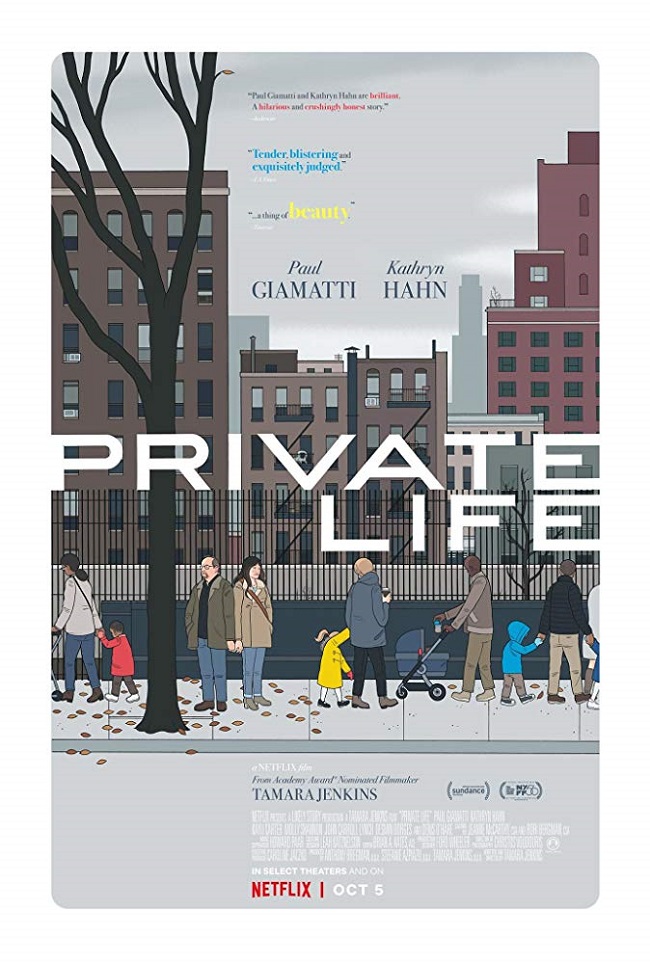 Last Updated: September 18, 2018