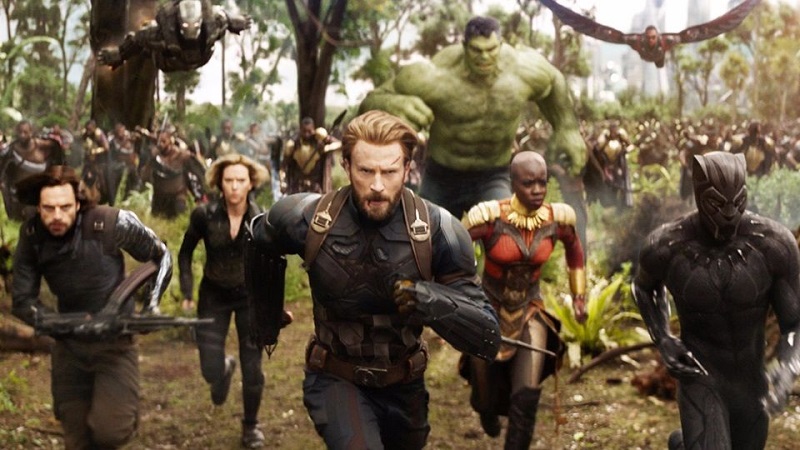 It's hard to imagine a time before the MCU, but this year 2018 will actually represent the tenth anniversary of the release of Marvel's first Iron Man film, which heralded the start of a massive interconnected universe of superheroes which has forever changed the industry.  Marvel is intent on celebrating this tenth anniversary, not just by releasing some of their biggest movies yet like Black Panther and the upcoming Avengers: Infinity War, but also through a variety of marketing and competitions aimed at fans. Unfortunately, these competitions are only valid for people living in the land of Stars, Stripes and Guns and so the rest of us have is to simply drool over the video which promotes this new competition instead, while also getting some background footage of that epic 10-year photo that Marvel brought out.
The footage doesn't reveal anything new in the way of clips for the upcoming Avengers film, but it is still fun to see the special camaraderie and energy shared by all the cast and crew at their big celebratory event and the consistency in how they've been able to keep the cast together for so long perhaps presents arguably the biggest strength that Marvel has had over all of its competitors (like DC Cinematic Universe). By being consistent, having some excellent casting and following through on the vision set out by producer Kevin Feige, the mastermind behind the whole Shared Universe idea.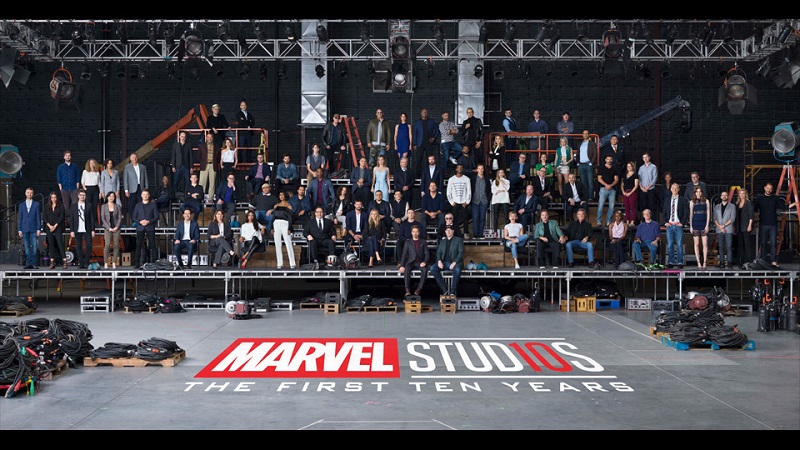 With the franchise set to feature a full 22 films across 3 phases when this chapter of the MCU comes to a close at the end of the fourth Avengers movie next year and having gone on to be the highest grossing franchise of all time by a long margin in this short time, it truly is an achievement worth celebrating. Perhaps what this short video most highlights is that the Marvel world as we know it is coming to an end and it will be sad to say goodbye to so many incredible actors and their characters in this coming year. Regardless of what's in store for the future of these characters and this Universe, it has already changed the movie world forever and renewed the love people have for comic book heroes and proving that they can dominate the box office if made right.
Last Updated: February 19, 2018