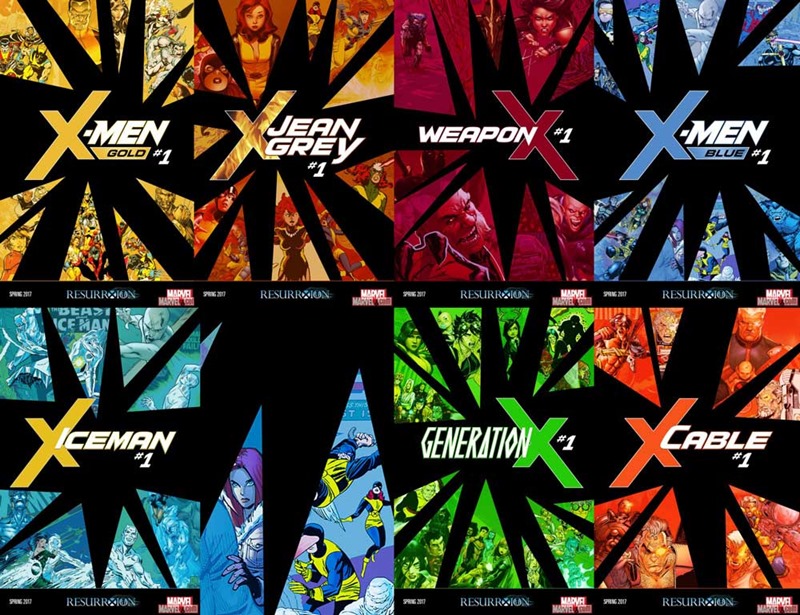 It ain't easy being a mutant. The world hates you, you're an endangered species and your movies make a ton of coin at the box office. Something that Marvel clearly doesn't like when they happen to not have any of those mutants rocking around their particular shared universe of Avengers. For years now, the X-Men and the rest of their kind (WHADDAYA MEAN "THEIR KIND") have been languishing in the comic book landscape.
No longer enjoying the popularity that resulted in massive line-wide stories such as House of M or the Age of Apocalypse, the X-Men had essentially been left to slowly die out as their mantle was taken up by the Inhumans. That all changes in 2017 however, as Marvel announced a return to basics for the X-men with ResurreXion: The re-formation of the Blue and Gold teams. Or the White and Gold teams if you disagree.
Back in the mutant heyday when the catchiest theme on TV belonged to the FOX cartoon, the X-Men worked in two teams to handle different threats: Storm, Jean Grey, Colossus, Iceman, Archangel and Bishop formed the Gold team, while Rogue, Wolverine, Gambit, Cyclops, Jubilee, Psylocke, Beast and Cyclops created a Blue team. "X-Men are heroes," Editor Mark Paniccia said to Marvel.com.
Of the Marvel Universe. These mutants have saved the world enough times they deserve to be called what they are. Crazy cool adventures. Awesome super powers. Groundbreaking science fiction and heartbreaking romance. And the element of surprise. When I was first introduced to the X-Men as a reader back in the [Chris] Claremont/[John] Byrne days I was always on the edge of my seat.

I want readers to feel like they are on that same emotional roller coaster that made me come back month after month. I want to tap into that same creative energy that had us feeling what the characters were feeling, rooting for your heroes and cheering them on during battles where you thought they had no chance. And those quiet moments that made you smile because they were so real and relatable. I can't tell you how excited I am about this line and the stories we're going to be telling.
"Without spoiling too much about the ending of INHUMANS VS X-MEN, the X-Men have been living with a cloud hanging over their heads—literally," editor Daniel Ketchum added.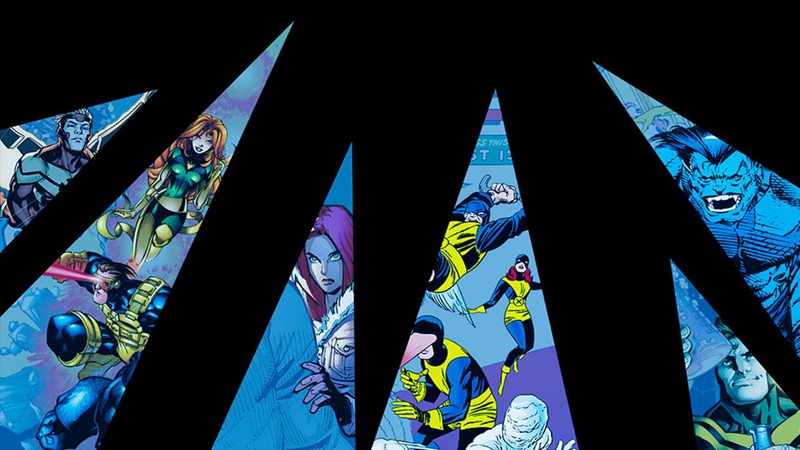 The current roster of X-Men titles has been defined by this pervading sense of doom, the fact that mutantkind is on the brink. Well, one way or another, the impending threat of extinction subsides, and this is the story of what happens next. The X-Men have a future. Now what are they going to do with it?

Extinction is no longer staring them in the face, so the X-Men can exhale and turn their attention back to doing what's defined them since the beginning: Protecting a world that hates and fears them. These new titles won't cast the X-Men as members of a species fighting for their survival but rather as big, bright, colourful super heroes who want to demonstrate to the world that they want to walk with them hand-in-hand into the future.

They'll have costumes with capes, a school, and softball games. Oh, there will be softball games. The goal is to tell exciting new X-Men stories while keeping an eye on the tropes and touchstones that longtime X-Men fans cherish.
No creative teams have been announced yet for the new titles that follow in the wake of Inhumans Vs. X-men and Death of X, but ResurreXion will have the following books launching in 2017:
X-Men Blue
X-Men Gold
Cable
Generation X
Iceman
Jean Grey
Weapon X
And it's about damn time. You know what made X-Men comics so special? It's that they tapped into multiple emotions. That feeling of being ostracised, of facing hatred on a daily basis and looking to find a place in the world. Themes which are more relevant now than ever in a world which very much hates and fears the different with a renewed passion.
DC Rebirth already experienced a resurgence of hope and optimism. Hopefully this ResurreXion can tap into that that desire to see heroes on the printed page again.
Last Updated: October 25, 2016