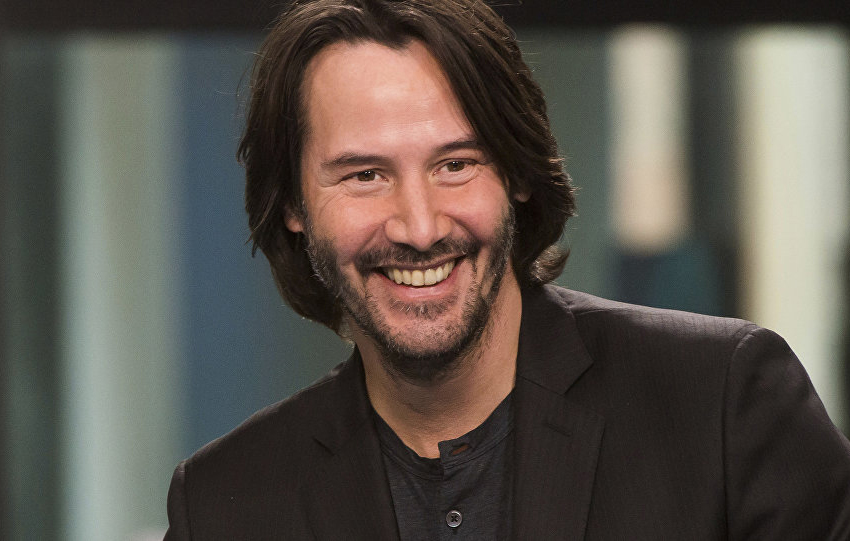 In case you somehow haven't noticed, Keanu Reeves is currently the God King/Boyfriend of the Internet. Thanks to a string of hugely popular roles like John Wick, Always Be My Maybe and the upcoming Toy Story 4, as well as repeated stories about just how genuinely awesome of a human being he is, the 54-year old actor is arguably more popular now than he's ever been in his three-decade-plus career. And with this Keanussance in full swing, it made sense when reports surfaced recently that Marvel wanted him for a role in the MCU, one of the biggest movie franchises of all time.
According to those reports, Marvel had reached out to Reeves about a starring role opposite Angelina Jolie in their upcoming (still not actually officially announced) adaptation of Jack Kirby's The Eternals. This may or may not have been correct. This ambivalence comes from the fact that as revealed to ComicBook.com by Marvel Studios President Kevin Feige, they actually reach out to Reeves a lot.
We talk to him for almost every film we make. We talk to Keanu Reeves about… I don't know when, if, or ever he'll join the MCU, but we very much want to figure out the right way to do it.
Feige wouldn't confirm whether the talks about The Eternals did actually take place, but went on to explain that they had a similar situation with Jake Gyllenhaal. The comic book studio boss said they spoke to the Oscar-nominated actor "multiple times" before they eventually landed on the right role for him as Mysterio in next month's Spider-Man: Far From Home. Feige and co are hoping the same thing will happen with Reeves and he'll land that perfect gig.
Some talk in the Critical Hit office seemed to have already found that role: Moon Knight. Officially, The Marvel vigilante is the living embodiment of the Egyptian moon god Khonsu, but essentially he's John Wick in a white suit with lots of money and serious mental instability. Make it happen, Marvel! It could be breathtaking!
Last Updated: June 20, 2019