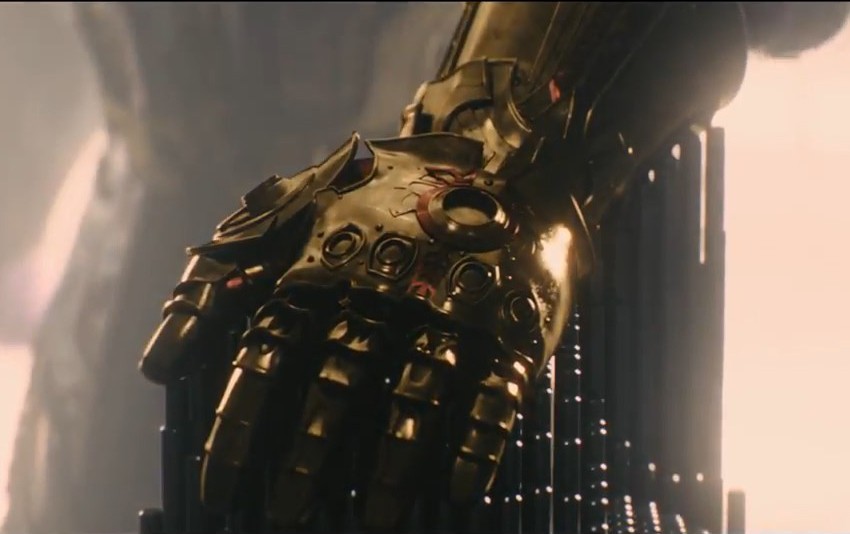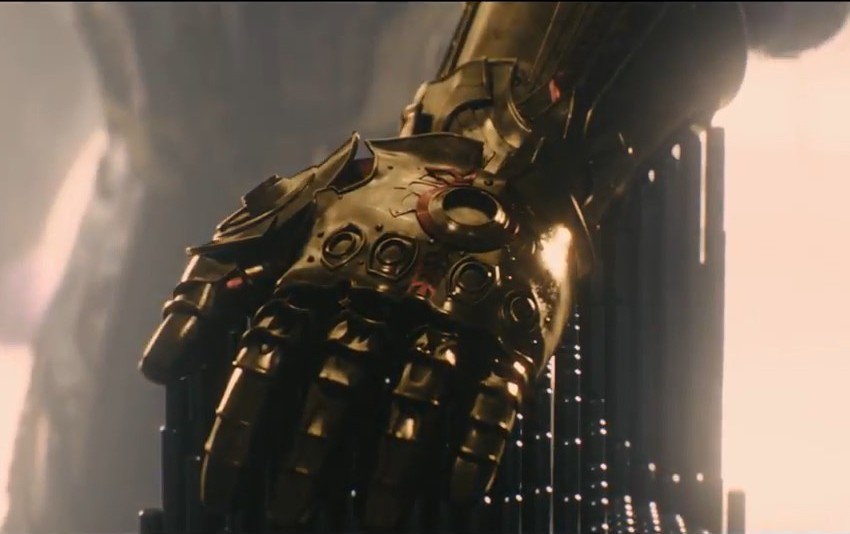 It's only February, but for many fans around the world, Christmas arrived this weekend past. The reason for this premature yuletide cheer? Late on Friday evening, Marvel gave us our very first look at the upcoming Avengers: Infinity War. The culmination of the entire Marvel Cinematic Universe up until this point, Avengers: Infinity War is set to offer us a superhero spectacle unlike anything we've ever seen before, as practically the entirety of the MCU superhero roster will get to throw down against cosmic despot Thanos with nothing short of the fate of the entire universe at stake.
And we got to take a peek behind the curtain as to how that titanic battle is shaping up when Marvel released a video celebrating the start of production on the film, with interviews with cast and crew and also snippets of cool concept art. Check it out below.
For those of you who can't access the video, the three-and-a-half minute clip begins with the Collector's speech from Guardians of the Galaxy explaining the origin of the Infinity Stones, the six gems that have been at the centre of the overarching plot that has been playing out in the movies. We also get to see Robert Downey Jr. (Tony Stark aka Iron Man), Tom Holland (Peter Parker aka Spider-Man) and Chris Pratt (Peter Quill aka Star-Lord) talk about what it's like to star in this film, while Marvel Studios President Kevin Feige detailed how they've built up to this point, starting this incredible journey back in 2008 with Iron Man. He also talks about how it was the disassembling of the Avengers in Captain America: Civil War that sets up Infinity War, as the broken heroes now have to face "somebody who is more powerful than anybody they've ever faced", while being "completely unprepared to face him".
Co-writers Christopher Markus and Stephen McFeely and co-directors Joe and Anthony Russo – the same team that delivered both Captain America: Winter Soldier and Captain America: Civil War – elaborated on this.
"Tony is no longer talking to Steve, the Avengers is just a name with nobody in it – the world is vulnerable. Tony senses this greater threat approaching so he is doing everything in his power to keep the world safe."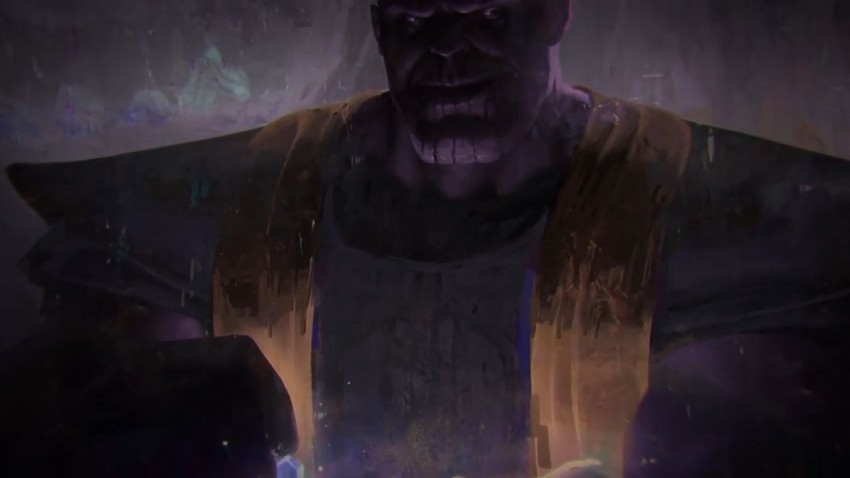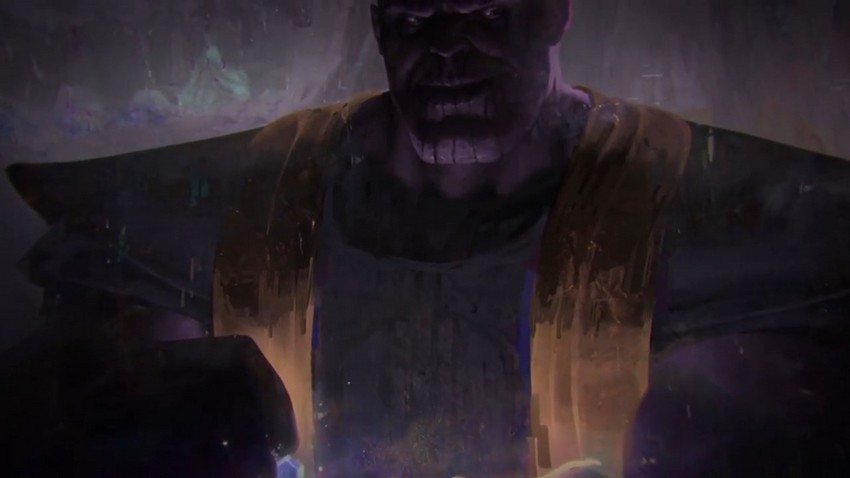 Unfortunately for Tony his preparations may not be enough. Following on from Feige's recent claims that Thanos would actually be the main character in Infinity War, the studio head teases what's to come from the Mad Titan.
"Thanos shows us why he's the biggest, the best, the baddest villain that we have ever had, and the most frightening villain the Avengers have ever faced."
The Russo's once claimed that Infinity War may include over 60 characters, but that has since been shot down as just being marketing hyperbole. However, the movie still has a bigger roster of heroes than any film ever made before, leading to a "really combustible, exciting massive scale adventure film". And adding significantly to that scale is the introduction of the outer-space cosmic elements courtesy of the Guardians of Galaxy. Yes, even though everybody sort of just understood this would be the case, it was now finally made official by Feige:
"We know that we're onto something in the studio, when we hit upon an idea or we see a piece of concept art, and all of us in the room go, 'This is cool'. And in Avengers: Infinity War, the Avengers will meet the Guardians of the Galaxy!".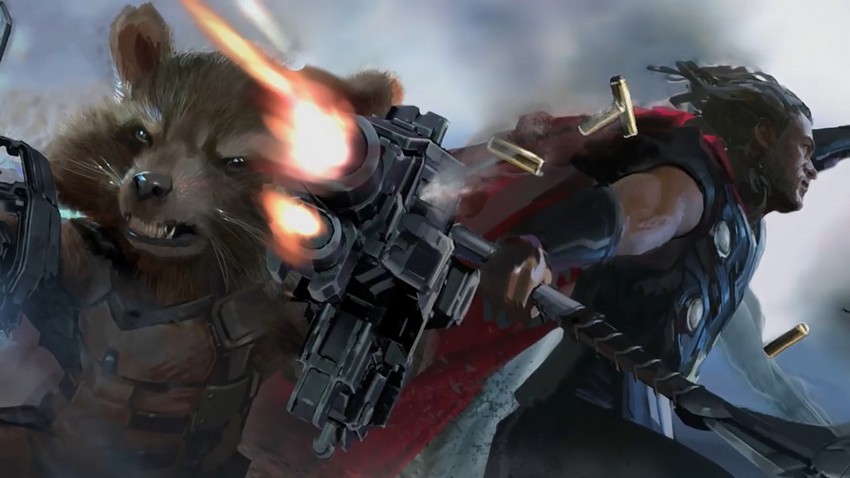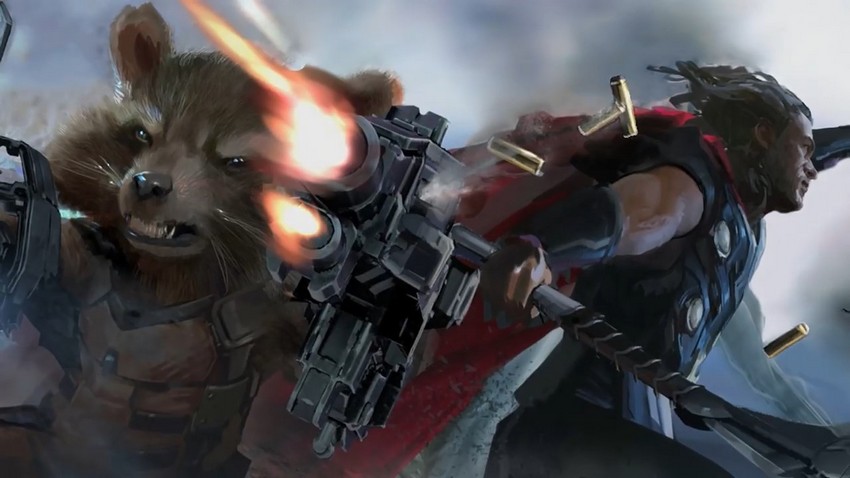 The proclamation is accompanied by a piece of concept art that shows the Guardians' Rocket Raccoon, side by side in combat next to Thor, which is something that I'm sure will get fans around the world geeking out like crazy. Vin Diesel, who voices Groot, has previously also teased a possible fight between his tree-like character and Hulk, which should make for one memorable brawl.
Avengers: Infinity War is scheduled to release on May 4, 2018. Before that though, we will still get treated to Guardians of the Galaxy Vol. 2 (May 5, 2017), Spider-Man: Homecoming (July 7, 2017), Thor: Ragnarok (November 3, 2017) and Black Panther (February 16, 2018).
Last Updated: February 13, 2017