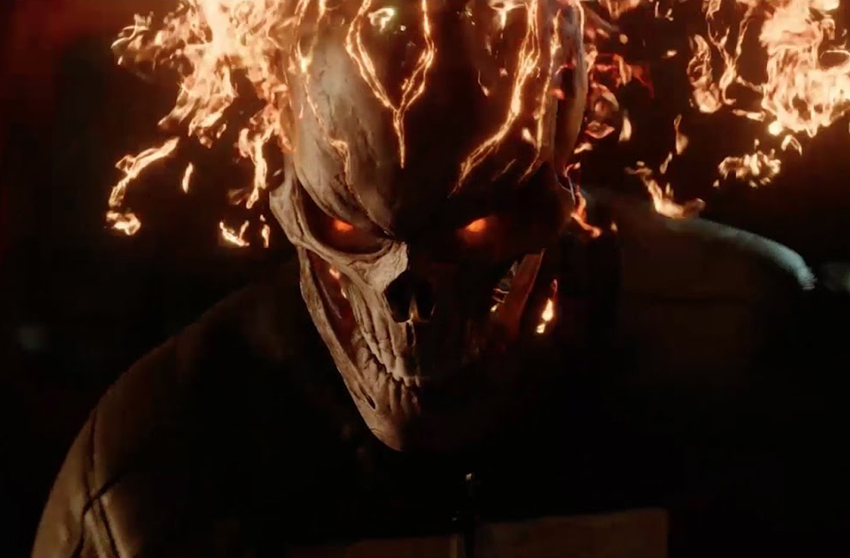 As we heard yesterday, Marvel didn't plan on losing Netflix as a platform for their streaming shows. However, just because the comic book studio got blindsided doesn't mean they don't have options. With Marvel owner Disney's takeover of Fox essentially giving them full control of Hulu, it came as no surprise when it was revealed that new Marvel TV series were being developed for the streaming platform.
We know these series will take the form of Ghost Rider and Helstrom, with the former being a brand new version unrelated to the Spirit of Vengeance's recent turn on Agents of SHIELD even though actor Gabriel Luna will once again be playing the same role (confusing, I know). With both characters' darker comic book history, it made sense that they were being developed for Hulu instead of Disney's upcoming family-friendly Disney+ service where a bunch of new high-profile Marvel Cinematic Universe shows are being launched. What we know now as well is that Ghost Rider and Helstrom will be the start of a brand new connected "universe" of shows that will be drawing inspiration from Marvel Comics' classic 1970s Adventure Into Fear book, which featured the likes of Man-Thing and Morbius the Living Vampire.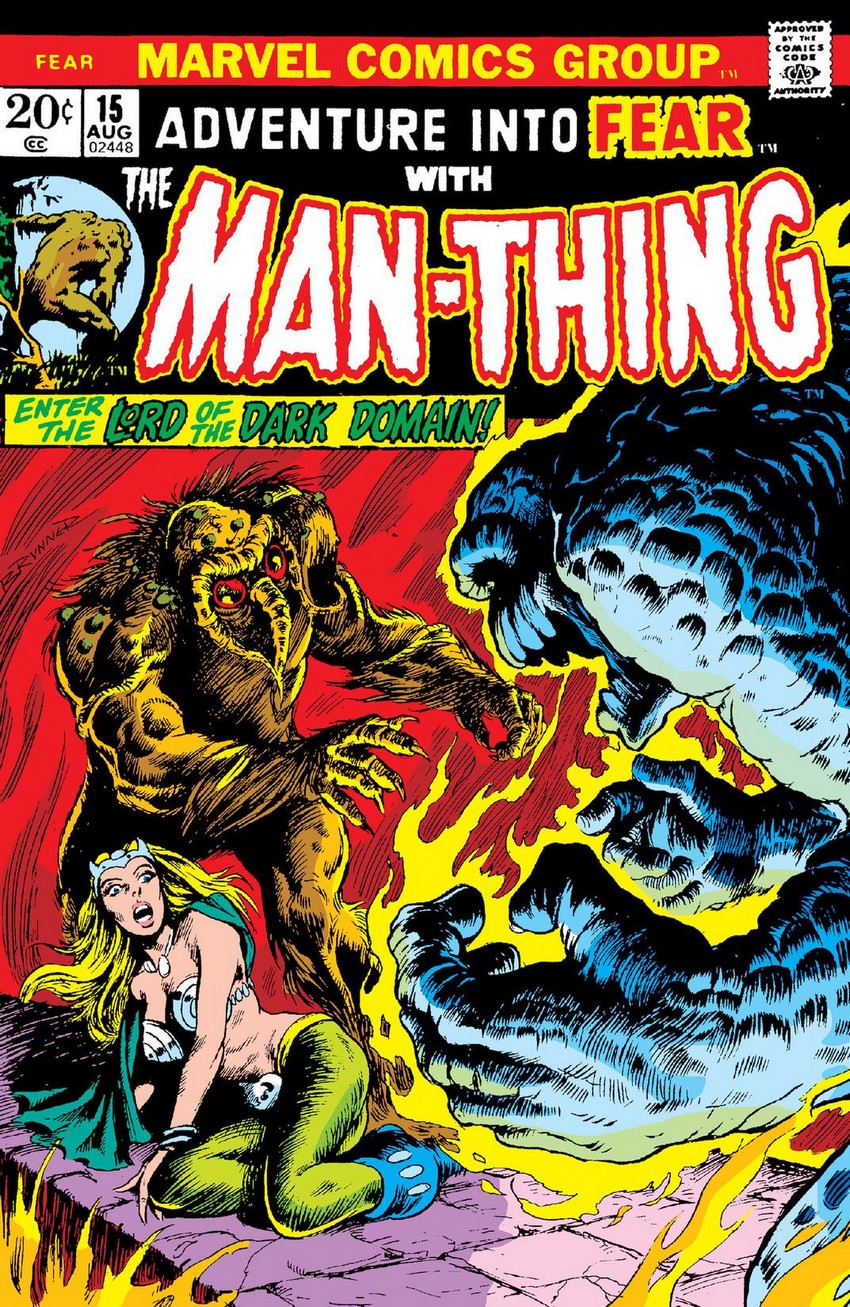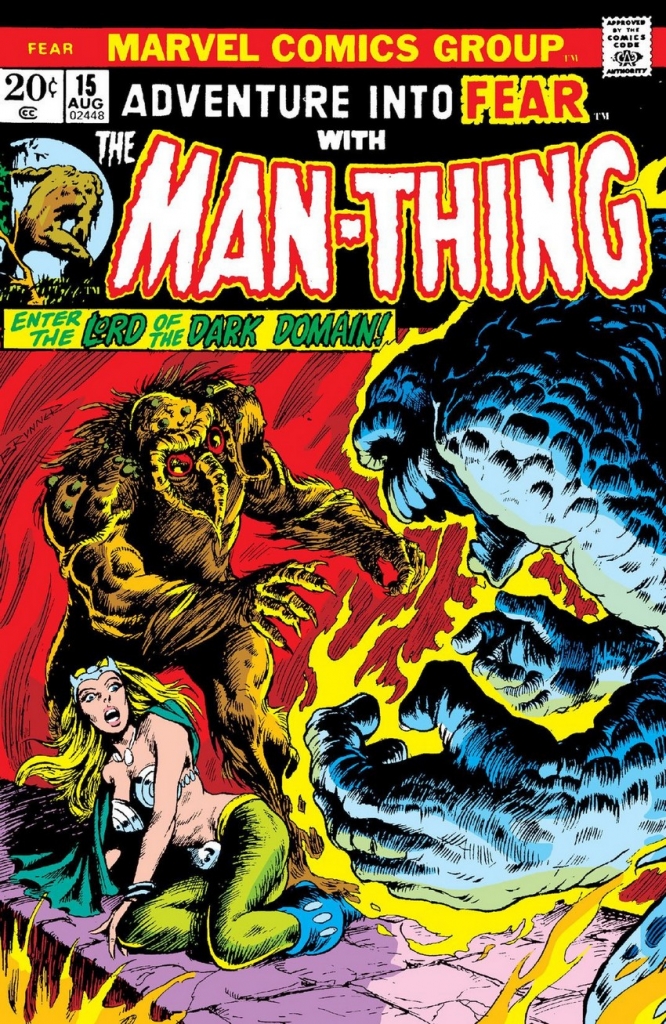 That's according to what Head of Marvel TV Jeph Loeb told Deadline, as the exec revealed that conversations began after Hulu found success with the Stephen King-inspired horror show Castle Rock.
We were talking to them, and they started scratching because when you look at the success that they've had with Castle Rock and the world of terror. Something that really interested us and interested them, and we always knew that we were going to do something with Ghost Rider, we were just waiting for the right place to put it.

Then we started having the same conversation, which was there is in the comic book world the Spirits of Vengeance, and they are this sort of unusual group of characters, which involve Ghost Rider, which involve Helstrom, which involve Helstrom's sister, Anna. We suddenly saw that there were three or four shows that we could put together that we now refer to as Adventure into Fear.
Now, I may have mentioned that it was a horror show in Castle Rock that got this ball rolling, but you shouldn't think of Marvel's future efforts as fitting in the same genre though.
No, it's terror, because when you say horror, it means so many different things. There's everything from Saw, which is the last thing that we want to do, gore-fest kind of thing to there's a monster running around. What we love is the notion of how we can present a Marvel hero who was truly feared and truly believed that they were a monster, but that, as the stories go on, they realize, oh, I'm the hero of the story, I'm not the villain of the story. That's not something we've ever done before. So we started with Ghost Rider, we went out and managed to get Gabriel Luna to come back and reproduce the role he played on S.H.I.E.L.D. Then we're going to do Helstrom, and then there's a couple more that we haven't yet revealed to the world.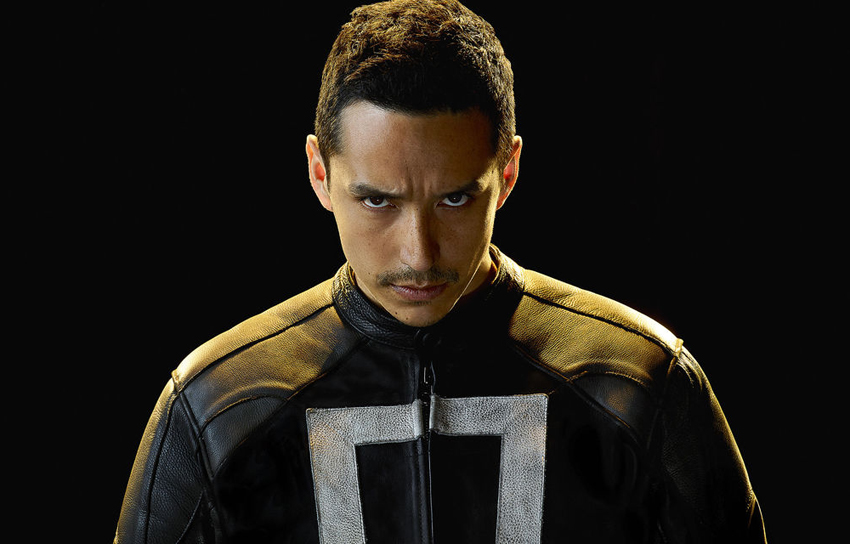 Loeb isn't spilling the beans on what those other shows are – Man-Thing is a likely candidate, however, Sony owns the Morbius rights and are in production on a feature film adaptation right now – but it's confirmed he's not referring to the already announced animated series they're developing for Hulu. What he will say though is that there was never a chance for a Ghost Rider spinoff from Agents of SHIELD simply because it aired on ABC, and Marvel "wanted to do a show that was more mature." Even if that meant possibly confusing viewers by using the same actor in the same role twice.
The good news is people love Gabe, people love the way that character works, the feature film levels special effects – and the part that's really exciting is we'll push it further. It will have a little fun that folks will really dig.

When we start thinking about our shows, it's how do we do better than we did the last time. That's partially why I could not be prouder of the people who work here because they all have that same ethic. We will never be a factory. We don't know how to be a factory. There is no Marvel prototype.
There's no word yet on when we'll get Ghost Rider and Helstrom though. Thus far Marvel has just tapped Ingrid Escajeda (Justified, Sneaky Pete) and Paul Zbyszweski as respective showrunners, with no other production news yet.
Last Updated: August 14, 2019