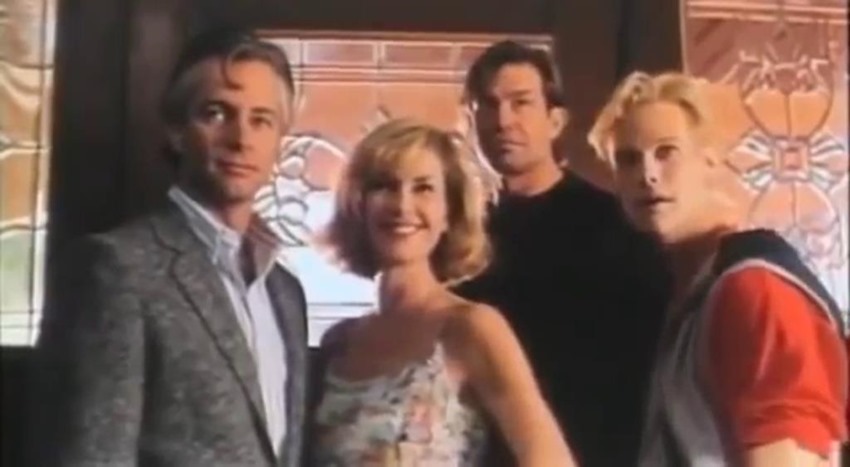 We're living in the second age of superhero movies currently, and yet the idea of a good Fantastic Four movie seems to be further away than ever before. It's not for a lack of effort on Hollywood's part either. The mid-2000s gave us a pair of films that featured Captain America flaming on and Shield actor Michael Chiklis walking around in what could best be described as a suit that was made out of slabs of Nik Nak chips.
There's also the 2015 reboot, a film which started out on such a promising note and then saw Marvel's first family fight an enemy that was far beyond their combined powers: Rampant studio interference, that saw director Josh Trank's vision for a darker take on the source material reduced to a typical superhero showdown amidst a giant portal in the sky tussle that so many other films had done before. There's a whole lot more to the story which you can read here, but it's safe to say that this Fantastic Four film will be remembered for all the wrong reasons.
The thing is, before Josh Trank and Tim Story ever took a crack at the comic book characters who kicked off the Silver Age of comics, there was another film starring the Richards family. A film which was never meant to see the light of day, and was only made as a last-ditch effort by Bernd Eichinger and his Neue Constantin production company to retain the film rights to the characters.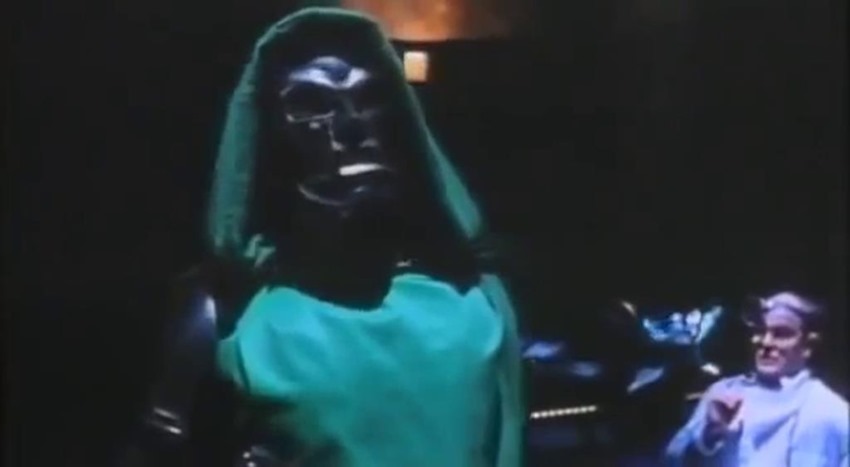 Back in 1983, Eichinger bought those rights, albeit under the clause that he had to use it or lose it. Thanks to the glacial pace of film development in Hollywood, no film materialised and Eichinger's investment was about to bounce back to Marvel. The solution? Hire Roger Corman, a film director who was notorious for producing films quickly and cheaply, to churn out a flick before the deadline passed and the film rights deal was off.
Corman hopped on, grabbed Oley Sassone to direct and the end result was gloriously bad. You had cheesy acting, melodramatic one-liners and special effects which were peak 1990s in their construction as the acting team of Alex Hyde-White, Jay Underwood, Rebecca Staub and Michael Bailey Smith bounced around a set in cheap costumes.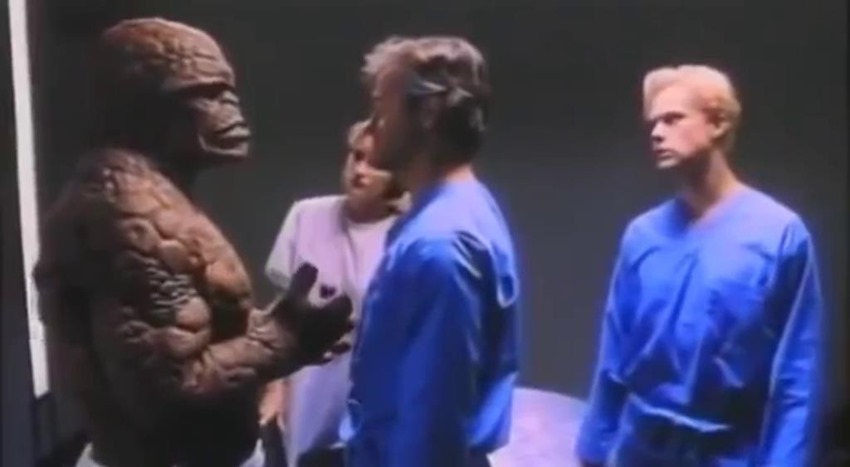 In other words, it was perfect. Say what you like about the ramshackle sets and cost-cutting measures taken to make this film, but Fantastic Four wears its heart on its sleeve. It's unashamed of its heritage, gladly embracing its history years before new comic book films seemed to actually be embarrassed by the source material that they were based on.
The film was never released, only existing as a mere trailer for the last 24 years. Until today that is, as the best Fantastic Four movie has finally been uploaded to YouTube:
You see that, Marvel? Now that's how you make a real comic book movie, not some nonsense with a Smurf on steroids looking to fingersnap half the universe into oblivion.
Last Updated: November 7, 2018