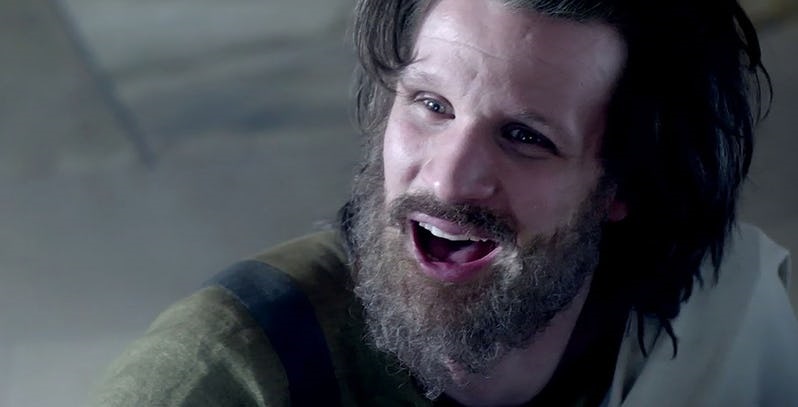 2019 seems to be the year where Hollywood takes its fascination with Charles Manson to new heights as our screens will be graced with not just one or even two movies about the legendary cult leader – but three. All in the space of a single year. Following the horror/slasher The Haunting of Sharon Tate and Quentin Tarantino's Once Upon A Time In Hollywood comes this new trailer for Charlie says which sees former Doctor Who, Matt Smith, take on the role of the infamous psycopath.
I'm not sure I want to see a Charles Manson story three times in the same year but at least each movie tells a very different viewpoint of those horrible events in Hollywood in 1969, Charlie Says focuses more on the relationship Charles Manson had with the rest of the female "followers" in his cult and how he was able to wield influence over them and lead them on their terrible path towards murder. It's a scary viewpoint, which also shows just how easy it is for one charismatic person to influence younger minds towards their sinister objective.
The trailer looks decent enough and it seems that Charlie Says will take the form as more of an investigative drama than a horror that is more often associated with Manson and his actions. Matt Smith looks suitably cast here though and definitely puts in an engaging performance which is likely to form the centre of this film.
Charlie Says is directed by Mary Harron, who is no stranger in exploring the minds of serial killers having previously directed American Psycho. We can probably expect this film to similarly try and examine the mind of not just the female followers who fell victim to Manson's teachings, but also the mind-set of Manson himself and perhaps explore his ideologies too.
Charlie Says does not have any planned release date as of yet. Given the similarity in story across the three different movies though I would hope that they try and space out the release of the movies a little.
Last Updated: March 13, 2019