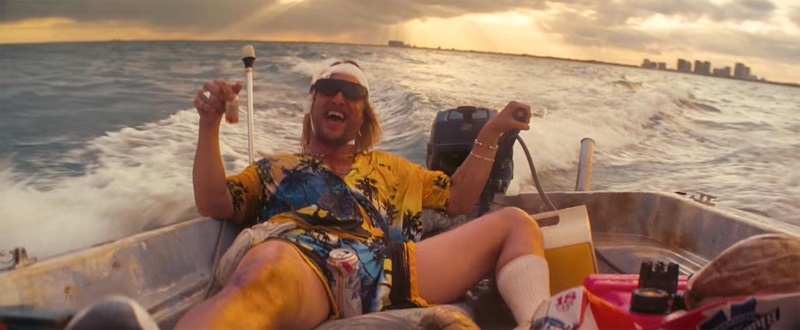 Matthew McConaughey started his career as a bit of a stoner in the cult classic Dazed and Confused and since then has played multiple variations of that trope in his illustrious career. It looks his career is going full circle though as he is going back to full-blooded stoner in his next big film, The Beach Bum.
Written and directed by indie filmmaker Harmony Korine, The Beach Bum sees McConaughey channel his inner Big-Lebowski (a.k.a himself) to play the role of Moondog, a man who seems more interested in getting high and having a good time than taking on any form of responsibility. And with the below red-band teaser trailer, it looks like we will get some dazzlingly fun visuals to go along with it too:
The trailer mostly places a positive spin on McConaugheys's Moondog, though it does seem clear that there is going to be some form of awakening for him in the movie that will cause him to rethink his life focus and perhaps need to consider sobering up and taking some responsibility for things. In other words, living like the rest of us.
It's a movie that looks firmly focused on McConaughey, but also includes quite a stellar supporting cast of Snoop Dogg (no doubt the person who provides all the weed), Isla Fisher, Stefania LaVie Owen, Zac Efron, Martin Lawrence, and even singer Jimmy Buffett. I don't expect too much from this film when it releases in March next year, but then again, no one expected much of Richard Linklater's Dazed and Confused and it is somehow still one of the most loved roles of McConaughey's career, so seeing him do more of the same, just for longer could prove equally enigmatic.
Last Updated: September 10, 2018