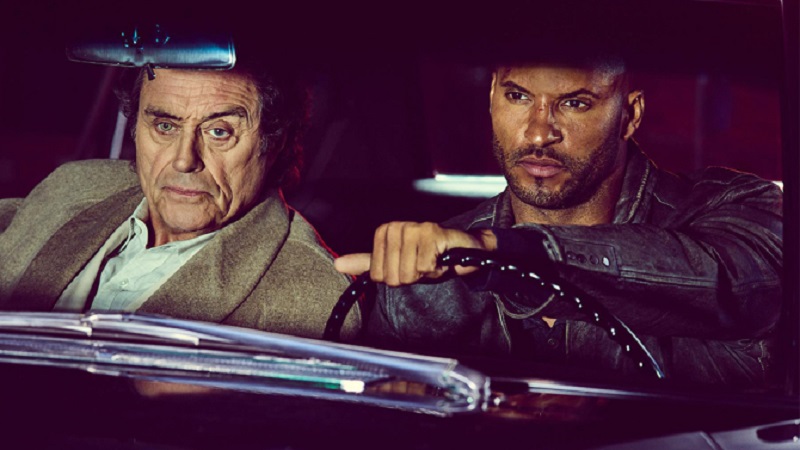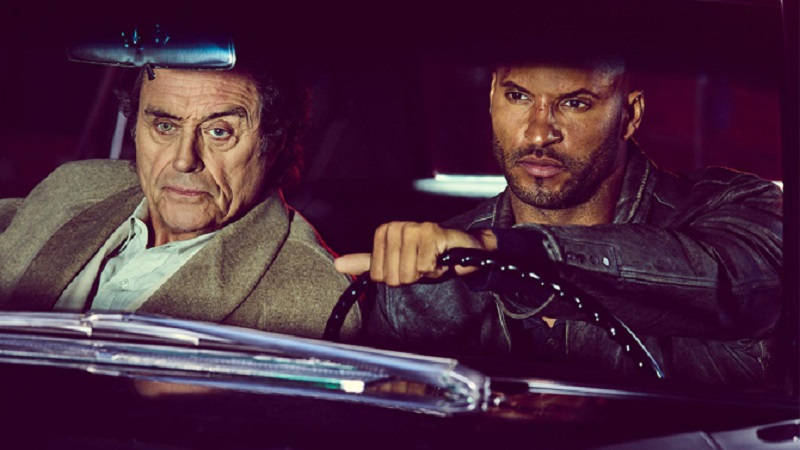 The United States motto reads 'In God We Trust'. In the world of Neil Gaiman's American Gods it should read 'In the gods we trust'. Problem is, people have forgotten about the existence of these gods and they need to ensure we have allegiance to the correct side of war when Starz networks (or Amazon Prime if you're here in South Africa) unleashes American Gods on us at the end of April.
So, if you are not familiar with the characters and want to brush up on who is who before the show arrives, I suggest you pay attention to the posters below. And if you watched the trailers that have released recently, you will know that whether you are a fan of the novel or not, it's a series to be on the lookout for.
The colorful character banners showcase the pantheon of the Old Gods and the New Gods, featuring Shadow Moon (Ricky Whittle), Mr. Wednesday (Ian McShane), Laura Moon (Emily Browning), Bilquis (Yetide Badaki), Mr. Nancy (Orlando Jones), Mad Sweeney (Pablo Schreiber), Technical Boy (Bruce Langley), Easter (Kristin Chenoweth), Czernobog (Peter Stormare), and Mr. World (Crispin Glover):
A full synopsis of American God's can be found below:
When Shadow Moon is released from prison, he meets the mysterious Mr. Wednesday and a storm begins to brew. Little does Shadow know, this storm will change the course of his entire life. Left adrift by the recent, tragic death of his wife, and suddenly hired as Mr. Wednesday's bodyguard, Shadow finds himself in the center of a world that he struggles to understand. It's a world where magic is real, where the Old Gods fear both irrelevance and the growing power of the New Gods, like Technology and Media. Mr. Wednesday seeks to build a coalition of Old Gods to defend their existence in this new America, and reclaim some of the influence that they've lost. As Shadow travels across the country with Mr. Wednesday, he struggles to accept this new reality, and his place in it.
Last Updated: March 28, 2017