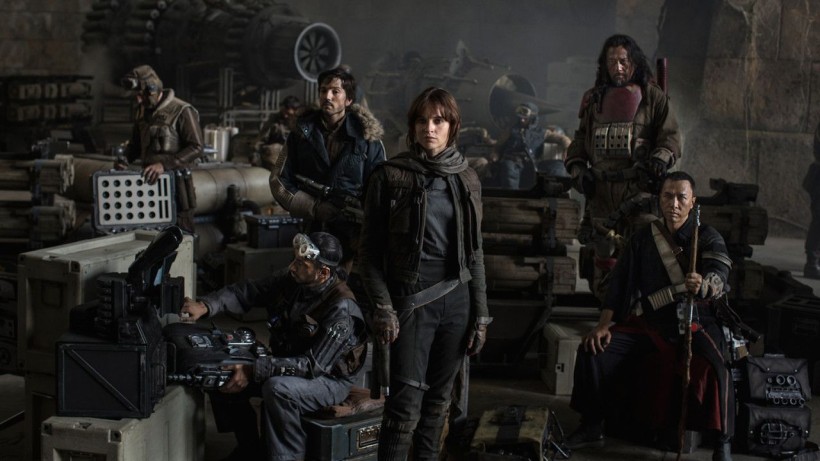 When that first Rogue One: A Star Wars Story trailer dropped, we only knew of one character: Felicity Jones, as a streetwise criminal with a dodgy past that went by the name of Jyn Erso. Thanks to some other information that leaked into the cold, dark vacuum of the internet we also got a look at other characters in Rogue One. Albeit in an unofficial capacity that quickly attracted the attention of LucasFilm and Disney Lawyers.
Well wonder no more. Behold this fully armed and operational fact sheet, as EW revealed the names of the good, the bad and the reeeeeeeeaaaal ugly in Disney's upcoming Star Wars spin-off.
Jyn Erso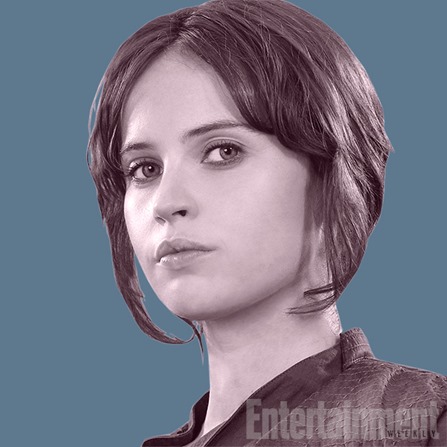 Played by Felicity Jones. A streetwise delinquent with fighting skills to pay the bills and a knowledge of the galactic underworld that the Rebel Alliance is really in need of. "She's got a checkered past," Lucasfilm president and Rogue One producer Kathleen Kennedy said to EW.
She has been detained [by the Rebellion] and is being given an opportunity to be useful. And by being useful, it may commute her sentence… She's a real survivor. She becomes a kind of Joan of Arc in the story.
Captain Cassian Andor
Played by Diego Luna. Andor is a straight edge veteran Rebel intelligence officer who follows the rules and is brought in to keep Erso under control. "He conveys a fair amount of experience and the reality of what it's like to do this every day, to try to figure out how to resist the Empire effectively and intelligently," Lucasfilm's chief of story development Kiri Hart said. "It's not easy."
Chirrut Imwe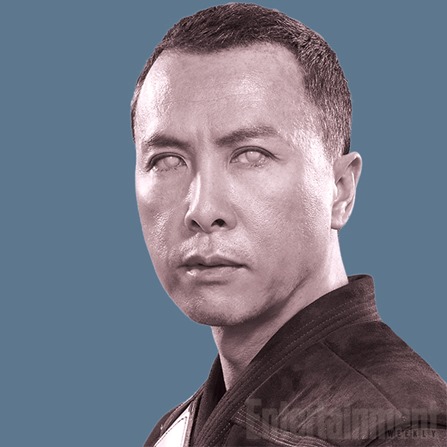 Played by Donnie Yen. A follower of the Jedi ways despite him being blind and not Force-sensitive, he's the spiritual rock of the group who has managed to overcome his blindness. "Chirrut falls into the category of being a warrior monk," Kennedy said.
He very much still believes in everything the Jedi were about. He maintains that belief even though the Jedi are no longer there to protect the galaxy.
According to director Gareth Edwards, Imwe is also a practical warrior. "This idea that magical beings are going to come and save us is going away, and it's up to normal, everyday people to take a stand to stop evil from dominating the world," Edwards said.
Baze Malbus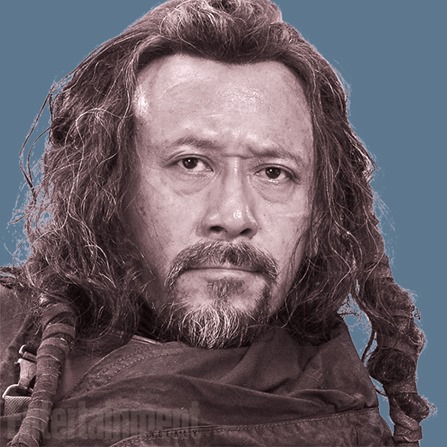 Played by Jiang Wen. A heavily armoured fighter, Malbus is a skeptic who prefers guns more than the spirituality that his friend Chirrut preaches. "He understands Chirrut's spiritual centeredness, but he doesn't necessarily support it," Kennedy said. Baze goes along with Imwe's Force business because "it's what his friend deeply believes," Kennedy explained.
Bodhi Rook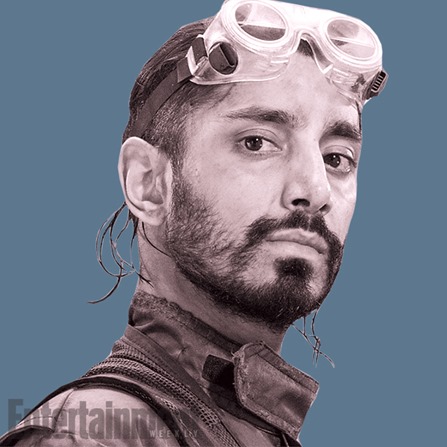 Played by Riz Ahmed. Lead pilot of the Rebel squad and a hot-headed ace. "He flies a lot of cargo, one of his key jobs," Kennedy said.
And he tends to be a little tense, a little volatile, but everybody in the group really relies on his technical skills.
K-2SO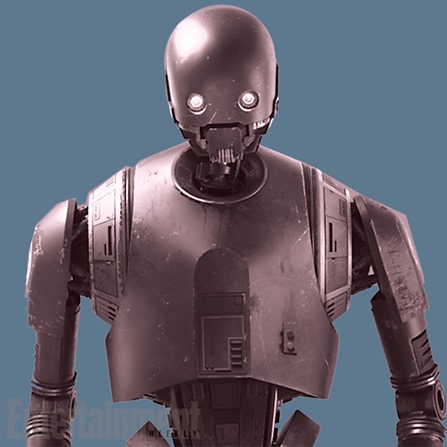 Played by Alan Tudyk and "the antithesis of C-3PO," according to Edwards. A tough security droid that doesn't give a damn about building up a relationship with humans. Basically, if you hated how C3PO was a bundle of annoyingly high-strung nerves and was generally useless throughout the entire saga, then K-2SO is going to win you over. Especially as he seeks redemption for past actions. "Kaytoo is a little bit like Chewbacca's personality in a droid's body," Edwards said.
He doesn't give a s— about what you think. He doesn't fully check himself before he says things and does things. He just speaks the truth.
Galen Erso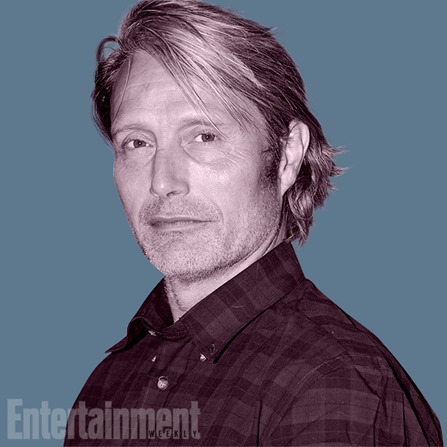 Played by Mads Mikkelsen, and on the run from both the Rebel Alliance and the Galactice Empire. Jyn Erso' estranged father is described as a galactic version of atomic bomb pioneer Robert Oppenheimer, a genius in the field of doomsday weapons. "He's one of those people that has insight into you know specific aspects of just how the universe works," Hart explained.
The circumstances of how the family got to the state that it's in is something that we probably don't want to share right now.
Director Orson Krennic
Played by Ben Mendelsohn. An ambitious Imperial who is seeking the favour of Emperor Palpatine, by sending in his squads of Deathtroopers to squash the Rebel Alliance once and for all. If he can survive the wrath of Darth Vader that is. "The bad guy is a lot more terrifying when he's really smart, and really effective," executive producer John Knoll said.
There is a lot of palace intrigue going on in the Empire, with people conspiring to move up the ranks and sabotaging each other. There's not a lot of loyalty there."
Saw Gerrera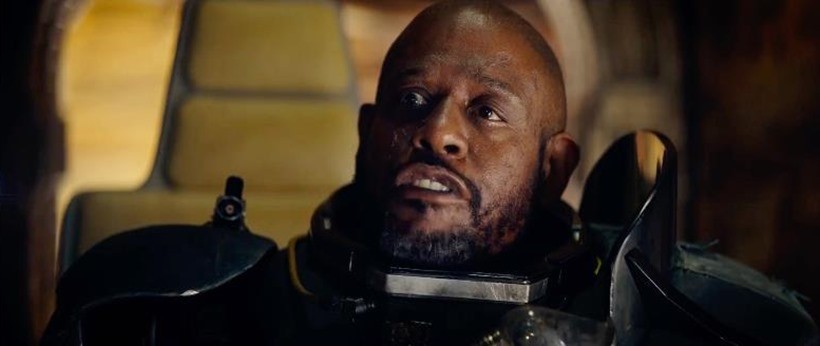 Played by Forest Whitaker. Saw was first seen in the fifth season of Star Wars: The Clone Wars, fighting alongside the Jedi. Semi-trained by Anakin Skywalker, Obi-Wan Kenobi and Ahsoka Tano, Saw is still fighting even after two decades. "Consider him kind of a battered veteran who leads a band of Rebel extremists," Kennedy explained.
He's on the fringe of the Rebel Alliance. Even [they] are a little concerned about him.
Saw may be prepared to fight the Empire, but his methods are questionable to say the least. According to the Star Wars Show, Saw was originally created by George Lucas for the planned live-action Star Wars TV series, but that project never happened. Rogue One: A Star Wars Story is still on track for a December release. Even if it is in the middle of some reshoots to be more Star Warsy.
Last Updated: June 23, 2016