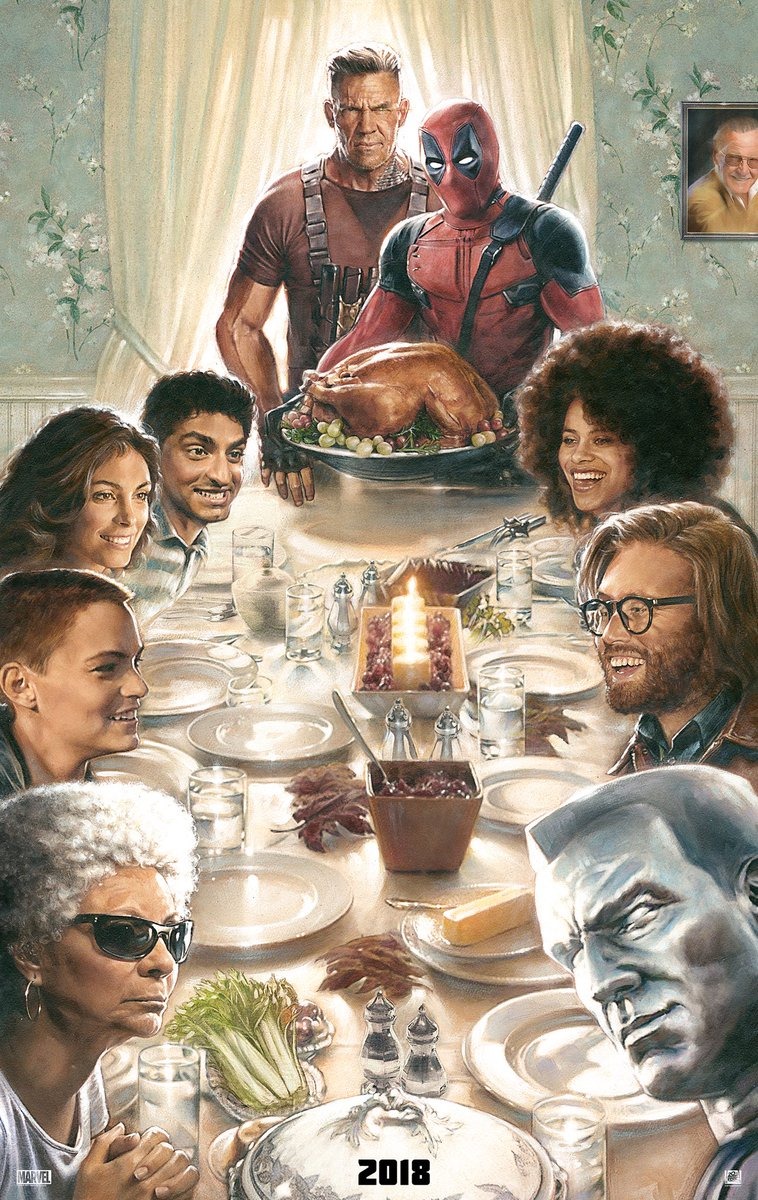 Who would have thought that a film starring a foul-mouthed and homicidal chuckle-monkey in a red spandex outfit would be the most romantic February 2016 film of all time? Not me, that's for certain. Still, Ryan Reynold's turn as the regeneratin' degenerate Deadpool was too good for merely a single film appearance (Get back in the bargain bin, X-Men Origins: Wolverine).
With the first film grossing over $783 million at the global box office, a green light for Deadpool 2 was flicked on quicker than you can say "franchise". Actors were cast, a director in the form of John Wick's David Leitch was hired and the hot buns of Reynolds were once again squeezed into his trademark crimson clown outfit.
Enough babbling then, because here's a new trailer for Deadpool 2 that kicks off with a murderrific riff on the late great public access TV painter Bob Ross:
After surviving a near fatal bovine attack, a disfigured cafeteria chef (Wade Wilson) struggles to fulfill his dream of becoming Mayberry's hottest bartender while also learning to cope with his lost sense of taste. Searching to regain his spice for life, as well as a flux capacitor, Wade must battle ninjas, the yakuza, and a pack of sexually aggressive canines, as he journeys around the world to discover the importance of family, friendship, and flavor – finding a new taste for adventure and earning the coveted coffee mug title of World's Best Lover.
That synopsis above isn;t a joke. It's the actual official summary of Deadpool 2. AND I LOVE IT! Deadpool is out next year June, and also stars T.J. Miller, Brianna Hildebrand, Leslie Uggams, Stefan Kapičić, Karan Soni, Zazie Beetz as Domino, Josh Brolin as Cable, Julian Dennisone and Jack Kesy as the villain. We think.
Last Updated: November 15, 2017