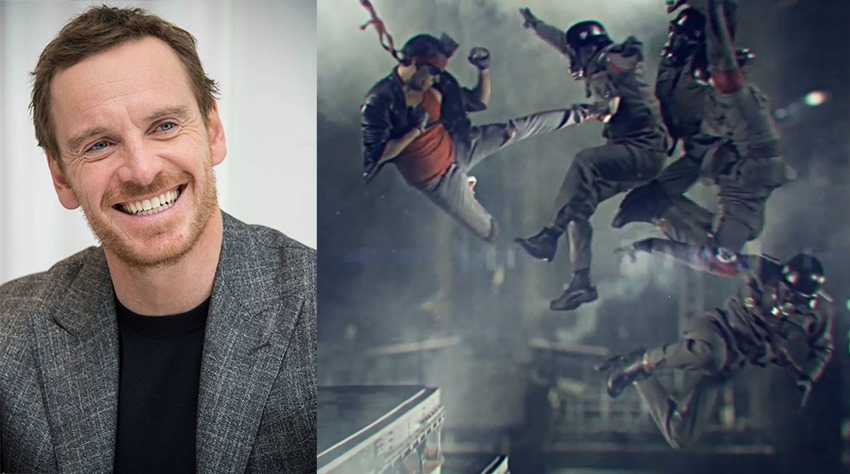 We've already seen time being hacked, so I guess the same can be done for the rest of reality as well. That's the only logical explanation I can come up with for the unexpected news that two-time Oscar nominee, and one of the greatest actors on the face of the planet today, Michael Fassbender will be starring in the upcoming Kung Fury feature film remake/sequel.
Written, directed and starred in by Swedish filmmaker David Sandberg, Kung Fury was a 2013 martial arts action comedy short film that paid homage to B-grade films from the 1980s while also throwing in a mix of post-modern absurdity. It followed Sandburg as titular kung fu fighting Miami cop Kung Fury as he has to take down a time-travelling Adolf Hitler (aka the Kung Fuhrer) with assistance from geeky hackers, Norse gods and dinosaurs. Yes, it was every bit as crazy/awesome as that sentence reads.
The 30-min short was famously funded on Kickstarter when it exceeded its $200 000 goal by a whopping $430 000, and was released for free on several platforms to huge acclaim and love from fans. Not to mention also getting an epically cheesy theme song sung by none other than David Hasselhoff. Sandberg shot most of the film in his office using cheap green screens and a Canon EOS 5D Mark III DSLR camera, but promised at the time that if the Kickstarter total reached $1 million he would produce a feature-film quality version. That never happened. Well, until now.
Variety broke the news about Fassbender's headlining the upcoming movie, and also offered the first plot details,reporting that "The feature film will be set in 1985 in Miami, which is kept safe under the watchful eye of the police officer Kung Fury through his Thundercops police force. After the tragic death of a Thundercop causes the group to disband, a mysterious villain emerges from the shadows to aid in the Fuhrer's quest to attain the ultimate weapon." I would hazard a guess that Fassbender is this mysterious new villain, but for now there's nothing official.
We know Sandberg will be directing again though, and its expected that he will be playing the title role. It has also been confirmed that Hasselhoff would reprise his appearance as well. The film is scheduled to begin shooting mid-2018, and will be produced by David Katzenberg, Seth Grahame-Smith, and Aaron Schmidt under their KatzSmith Productions, the same production team that handled last year's It.
Last Updated: February 13, 2018