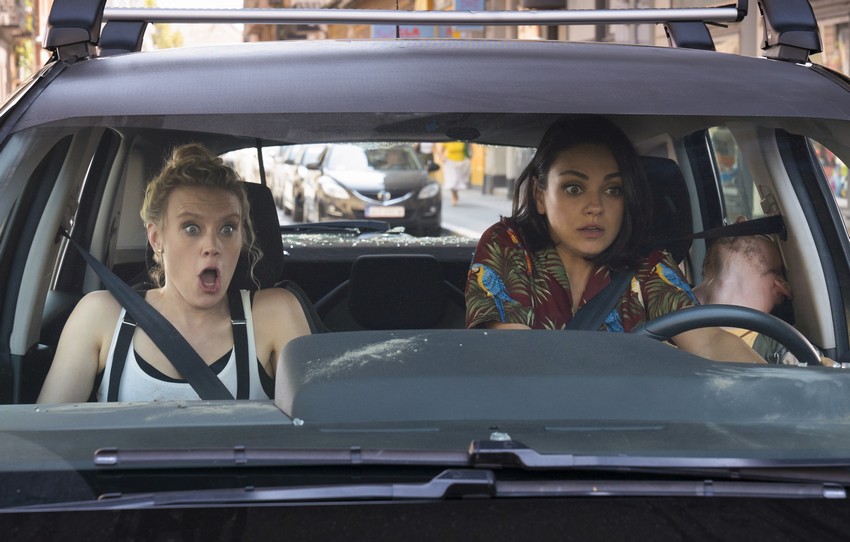 When Melissa McCarthy and Paul Feig – with a serious helping of unexpected absurdity from Jason Statham – teamed up for Spy in 2015, we got an action comedy playing on the "accidental hero" trope that was way better than it had any right to be. Now we have The Spy Who Dumped Me, an upcoming action-comedy which once again sees the premise of an average woman (well, women, in this case) who gets in way over her head when it comes to international espionage and assassinations. The difference is, this looks just as good as we expect it to be. Which is to say, not very.
That being said, my lack of enthusiasm could just be due to a lacklustre trailer as stars Mila Kunis and Kate McKinnon certainly have the comedy chops and charms to easily pull off something like this. Kunis recently shined in the two Bad Moms film, while SNL alum McKinnon's oddball Holtzmann was the breakout for many fans who actually saw Feig's all-female Ghostbusters reboot. You also have Justin Theroux as the titular secret agent heartbreaker, who has certainly shown a flair for comedy in the past.
Maybe though, it's the PG-13 rating holding back these actors from truly unleashing their talents like Spy did with McCarthy, or maybe I'm just a grumpy old man, made even grumpier because somebody copied the title of one of his favourite James Bond movies of all time. Whatever the reason, this first trailer isn't quite doing it for me. You might feel differently though, so check it out below.
Audrey (Mila Kunis) and Morgan (Kate McKinnon), two thirty-year-old best friends in Los Angeles, are thrust unexpectedly into an international conspiracy when Audrey's ex-boyfriend shows up at their apartment with a team of deadly assassins on his trail. Surprising even themselves, the duo jump into action, on the run throughout Europe from assassins and a suspicious-but-charming British agent, as they hatch a plan to save the world.
The Spy Who Dumped Me also stars Sam Heughan and Gillian Anderson and was written and directed by Susanna Fogel. It is scheduled for release on 3 August.
Last Updated: March 23, 2018