Independence Day: Resurgence is not a great movie. It would appear that 20th Century Fox knew this very well. While international press – including us – got to see the long-awaited sequel more than a week before its release this past Friday, it was completely held back from US critics. That's usually a huge warning sign that a studio is afraid that the massive US movie market is going to savage a movie, so they would rather let the more lenient international markets take the lead.
And that's exactly what happened as Independence Day: Resurgence notched up a sizable $102 million internationally upon its debut – with China leading the way with $37.3 million – but back home it could only pull together $41.6 million. I say "only" because while it's an undeniably decent chunk of change, it's still way off the pace of the 1996 original's debut of $50.2 million, which when adjusted for inflation jumps up to $77 million. The fact that for the most part the critical buzz in the US agrees with my largely negative response to the movie probably also means that it mat not have the legs to balance out its $165 million budget domestically, and thus throws a spanner in the works for director Roland Emmerich's sequel plans. Or not, as we've already seen this year (Thanks, China!).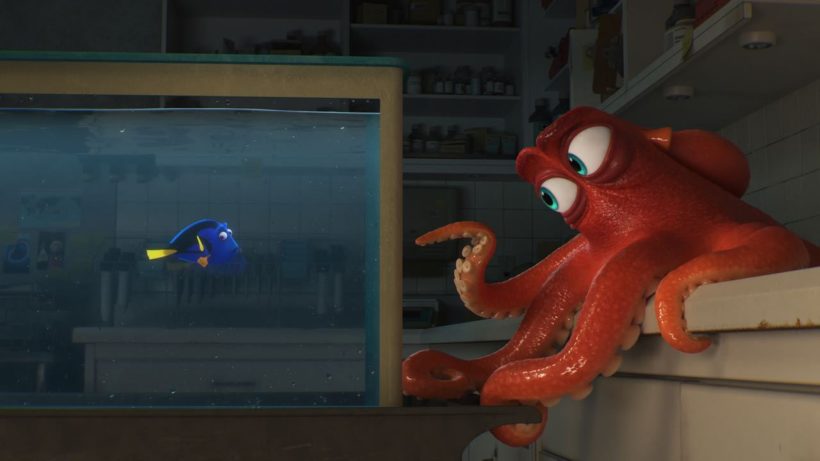 And with the aliens' soft landing, that left the door open for Pixar's Finding Dory to once again swim strong at the top of the US box office chart. In its second weekend, the animated sequel to 2003's much beloved Oscar-winning Finding Nemo added another $73.2 million to its coffers. Domestically, it's now sitting on $286 million while worldwide it's just a fin's width away from the $400 million mark.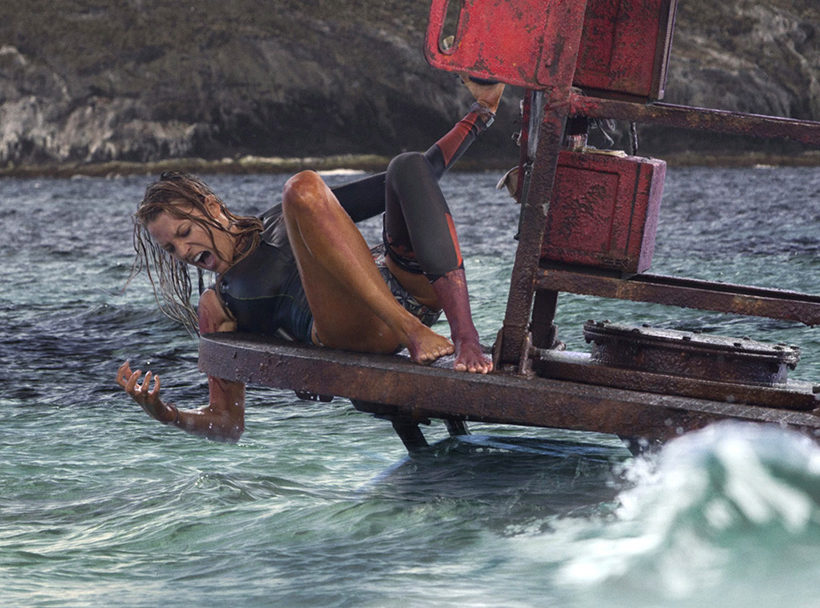 And keeping things fishy, Blake Lively's sharky tale of terror Shallow Waters rode a wave of strong reviews and overwhelmingly positive audience word of mouth to a $16 million debut. That may seem like a losing total when compared to Independence Day: Resurgence, but unlike that blockbuster, The Shallows only had a $17 million budget to recoup. This continues the trend of director Jaume Collet-Sera (Non-Stop, Unknown, Run All Night) making moderately budgeted thrillers that don't set the box office on fire but is definitely commercially successful. And this time he didn't even need Liam Neeson to do it. He does have a relentless great white shark though, and that's kind of the same thing.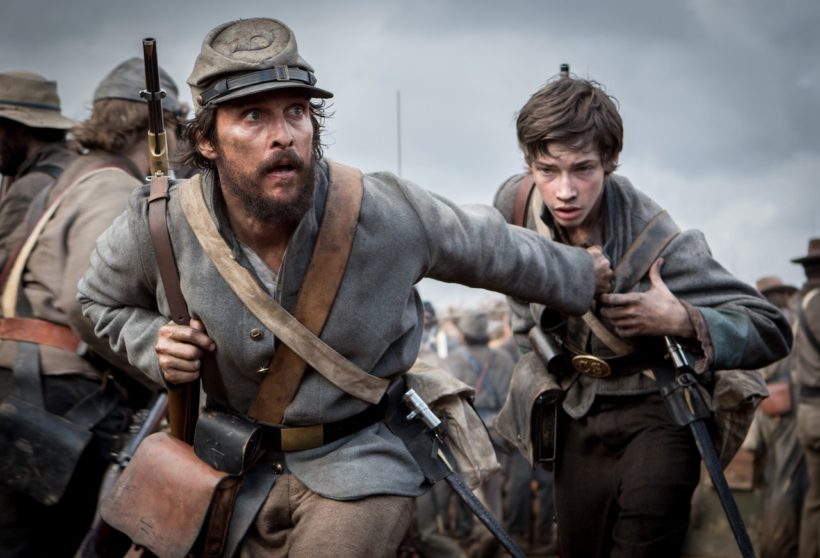 Coming in just behind The Shallows was director Gary Ross' long in development Free State of Jones. It would seem that the American movie-going population didn't care too much about historical action dramas about states trying the secede from the government. Even when that revolt was led by Matthew McConaughey. The result was a very poor $7.7 million opening, which is a long way off from the film's $50 million price tag. I think its's safe to say that this one was not doing alright alright alright.
The only other piece of major box office news was actually not happening on the US box office charts. While Now You See Me 2 just limped along in its third week of domestic release, it finally opened in China and much like the magician-thieves of the movie proceeded to make money mysteriously just vanish out of people's wallets. The film had a $43.3 million debut in the ever increasingly important Asian market, the largest of any Lionsgate movie ever and 376% bigger than its predecessor's opening in 2013. Now that's a magic trick!
Let's see what else is happening on the US charts.
01. Finding Dory – $73.23 million (LW: 1)
02. Independence Day: Resurgence  – $41.6 million (NE)
03. Central Intelligence – $18.37 million (LW: 2)
04. The Shallows – $16.7 million (NE)
05. Free State of Jones – $7.77 million (NE)
06. The Conjuring 2 – $7.0 million (LW: 3)
07. Now You See Me 2 – $5.65 million (LW: 4)
08. X-Men: Apocalypse – $2.47 million (LW: 6)
09. Teenage Mutant Ninja Turtles: Out of the Shadows – $2.4 million (LW: 7)
10. Alice Through the Looking Glass – $2.14 million (LW: 8)
This weekend saw a couple of exits from the top 10 charts. Biggest among them is Captain America: Civil War which stayed up in the rankings for 8 weeks earning $403.9 million. Unexpected romantic-drama hit Me Before You only hung around for half that time, but pulled in a relatively massive $52.1 million on just a $20 million budget (globally it's sitting on an even more impressive $111.3 million). Probably the highest profile exit though is Warcraft which could only stick it out in the US for 3 weeks, earning only $43 million, and suffering one of the biggest box office plummets in history. That's in the US of course. Meanwhile, the rest of the world is actually just piling on the money with the big budget fantasy epic currently sitting on over $400 million in total.
(LW = Last Week, NEs = New Entry)
Last Updated: June 27, 2016