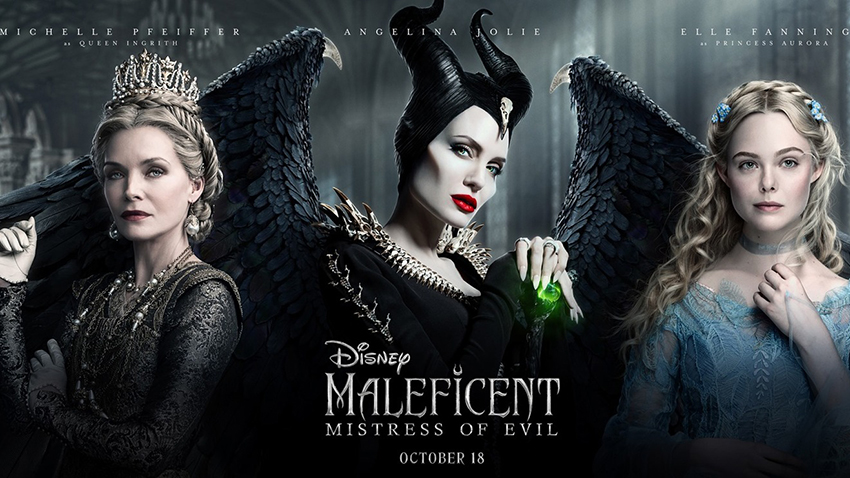 Cosplayers, rejoice! Maleficent: Mistress of Evil is here to make your jaw drop.
---
Maleficent: Mistress of Evil
Age Restriction: 7-9 PG P V
Maleficent: Mistress of Evil picks up several years after Maleficent, in which audiences learned of the events that hardened the heart of Disney's most notorious villain and drove her to curse a baby Princess Aurora. The film continues to explore the complex relationship between the horned fairy and the soon to be Queen as they form new alliances and face new adversaries in their struggle to protect the moors and the magical creatures that reside within.
Maleficent: Mistress of Evil tends to rush over its quieter moments to return to the action, and has mistakenly cut back on the enigmatic title character's screen time. Despite these flaws, though, there is enough heart, magic and charisma to carry the movie and win over the audience. Mistress of Evil is also arguably the most beautiful movie of the year, dazzling with its intricate character design, costuming and makeup. – 8/10
Rotten Tomatoes: 45% (Rotten)
Metacritic: 44 (Mixed or Average Reviews)
---
Light of My Life
Age Restriction: 13 V
Parent and child journey through the outskirts of society a decade after a pandemic has wiped out half the world's population. As a father struggles to protect his child, their bond, and the character of humanity, is tested.
Rotten Tomatoes: 74% (Fresh)
Metacritic: 67 (Generally Favourable Reviews)
---
Racheltjie De Beer
Age Restriction: 10-12 PG D H V
Five years after their mother has passed away, the De Beer children – 12-year-old Racheltjie and 5-yearold Jamie – find themselves on the road to the gold fields of the Witwatersrand with their father Herman, who is hoping to start a new life there. When Racheltjie and her brother get lost in a snow storm, tragedy strikes and a legend is born.
---
For more information about the age restrictions, click here.
Last Updated: October 18, 2019