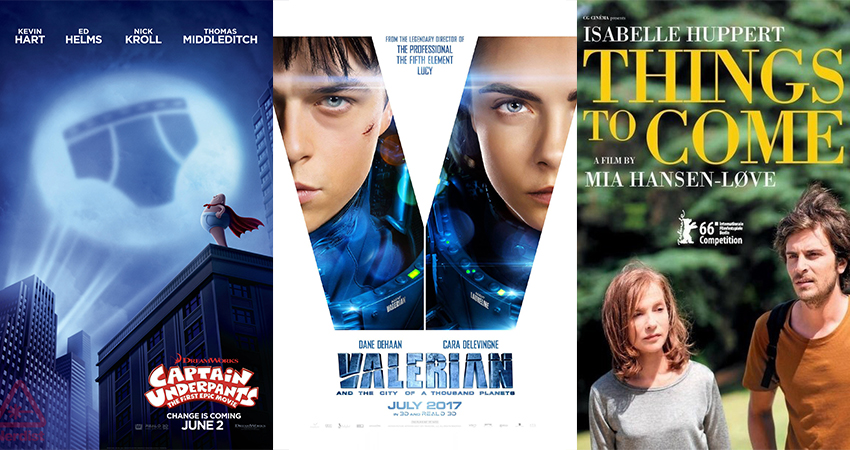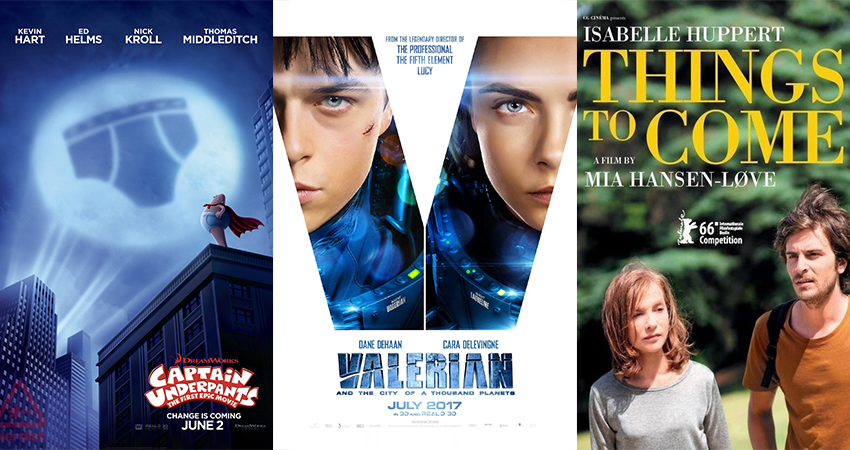 Today's highly anticipated release, Valerian and the City of a Thousand Planets, actually has the lowest aggregate ratings of all our new releases. Granted, one is a stylish kids move that scored highly because it didn't make parents want to scoop their eyes out and stuff them in their ears and the other is a high-brow French critic's wet dream of a film. But don't let that deter you, I know you're going to be watching Valerian anyway!
Valerian and the City of a Thousand Planets
Age Restriction: 10-12 PG V
In the 28th century, Valerian (Dane DeHaan) and Laureline (Cara Delevingne) are a team of special operatives charged with maintaining order throughout the human territories. Under assignment from the Minister of Defense, the two embark on a mission to the astonishing city of Alpha—an ever-expanding metropolis where species from all over the universe have converged over centuries to share knowledge, intelligence and cultures with each other. There is a mystery at the center of Alpha, a dark force which threatens the peaceful existence of the City of a Thousand Planets, and Valerian and Laureline must race to identify the marauding menace and safeguard not just Alpha, but the future of the universe.
Visually sumptuous, Valerian and the City of a Thousand Planets certainly lives up to the stunning world presented in the trailers. Unfortunately, the rest of the movie is a let-down. All the incredible, beautiful world-building can't make up for the lack of chemistry between the two leads. Nor is it quite pretty or flashy enough to distract you from the nonsensical narrative.
Critical Hit: 6.5/10
Rotten Tomatoes: 57%
Metacritic: 51
Book at Nu Metro (2D)
Book at Nu Metro or Ster Kinekor (3D)
Book at Nu Metro (4DX)
Book at Ster Kinekor (IMAX 3D)
Captain Underpants
Age Restriction: PG
Based on the worldwide sensation and bestselling book series, and boasting an A-list cast of comedy superstars headed by Kevin Hart and Ed Helms, DreamWorks Animation brings audiences the long-awaited global movie event, Captain Underpants: The First Epic Movie. This raucously subversive comedy for the entire family tells the story of two overly imaginative pranksters named George and Harold, who hypnotize their principal into thinking he's a ridiculously enthusiastic, incredibly dimwitted superhero named Captain Underpants.
I thought that Captain Underpants looked… well… pants, but after reading a few reviews it seems I am mistaken. Yes, it's unapologetically childish but has enough subversive jokes aimed at the grown-ups to keep them going, and a few genuine belly-laugh sequences. Captain Underpants scores with its neat animation that stays beautifully true to its source material. Even better, it earns major brownie points for engaging parents enough that they won't have to fight the urge to check Facebook twenty minutes into the film.
Rotten Tomatoes: 86%
Metacritic: 69
Book at Nu Metro or Ster Kinekor (2D)
Book at Nu Metro or Ster Kinekor (3D)
Things to Come
Age Restriction: 13 D L
What happens when the life you've worked so hard to build falls apart all at once? Nathalie (Isabelle Huppert) is a philosophy teacher with a seemingly settled existence, juggling a rich life of the mind with the day-to-day demands of career and family—including frequent visits to her drama queen mother (Édith Scob). But beginning with the bombshell revelation that her husband of twenty-five years is leaving her, one by one the pillars of Nathalie's life start to crumble. For the first time in ages, she finds herself adrift, but also with a newfound sense of liberation. With nothing to hold her back, Nathalie sets out to define this new phase of her life and to rediscover herself.
Filled with wry humour and radiant warmth, Things to Come centres on Isabelle Huppert's masterful and emotionally complex performance. While some critics have bemoaned the (very few and far between) slow patches, writer/director Mia Hansen-Løve has delivered a near-flawless movie, genuinely philosophical with just the right amount of vulnerability and hopefulness.
Rotten Tomatoes: 100%
Metacritic: 88
Book at Ster Kinekor (Cinema Nouveau)
For more information about the age restrictions, click here.
Last Updated: July 21, 2017