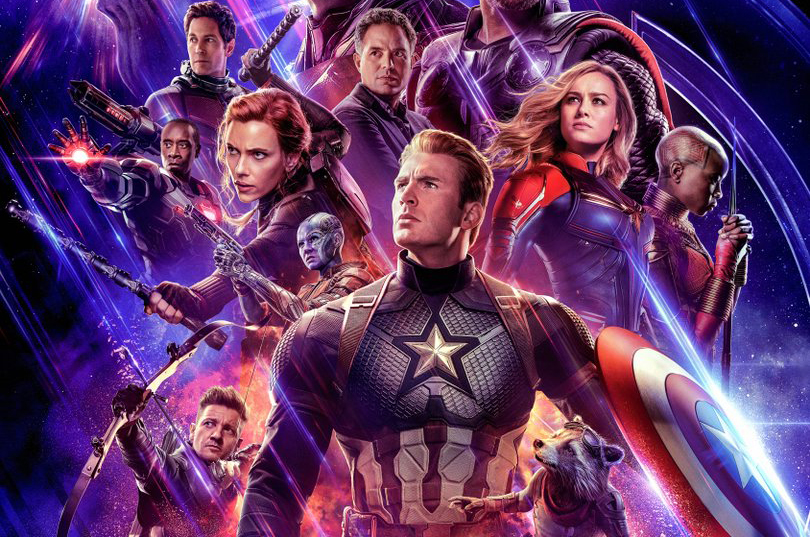 Why are you even here? You know that Avengers: Endgame is opening and that's pretty much the only thing anyone will be watching this coming weekend!
Avengers: Endgame
The grave course of events set in motion by Thanos that wiped out half the universe and fractured the Avengers ranks compels the remaining Avengers to take one final stand in Marvel Studios' grand conclusion to twenty-two films, "Avengers: Endgame."
Take a box of tissues for all the crying you're going to do, and be sure to go to the bathroom beforehand, because you do not want to miss a second of Avengers: Endgame.
Critical Hit: 8.5/10
Rotten Tomatoes: 96% (Certified Fresh)
Metacritic: 78 (Generally Favourable Review)
---
The Aftermath
THE AFTERMATH is set in postwar Germany in 1946. Rachael Morgan (Keira Knightley) arrives in the ruins of Hamburg in the bitter winter, to be reunited with her husband Lewis (Jason Clarke), a British colonel charged with rebuilding the shattered city. But as they set off for their new home, Rachael is stunned to discover that Lewis has made an unexpected decision: They will be sharing the grand house with its previous owners, a German widower (Alexander Skarsgård) and his troubled daughter. In this charged atmosphere, enmity and grief give way to passion and betrayal.
The Aftermath tries to be an epic, sweeping romance but turns out to be more of a soap opera. It's only worth watching if you're a major history buff or you really enjoy average period-piece melodramas.
Rotten Tomatoes: 25% (Rotten)
Metacritic: 43 (Mixed or Average Reviews)
---
For more information about the age restrictions, click here.
Last Updated: April 26, 2019