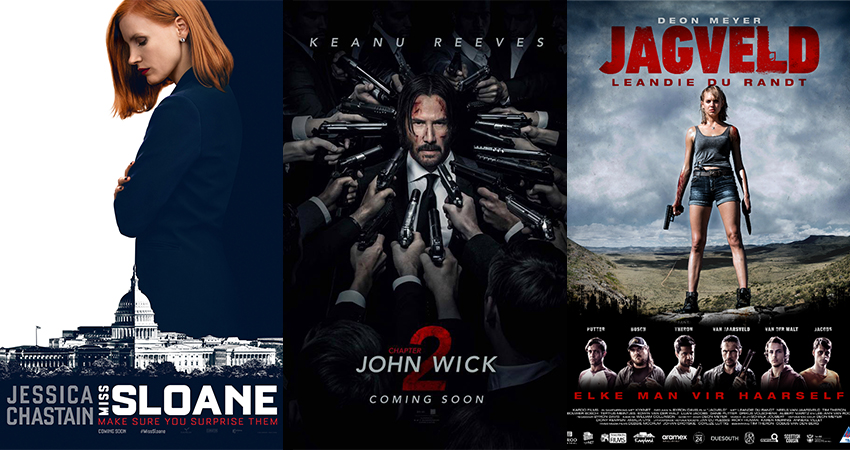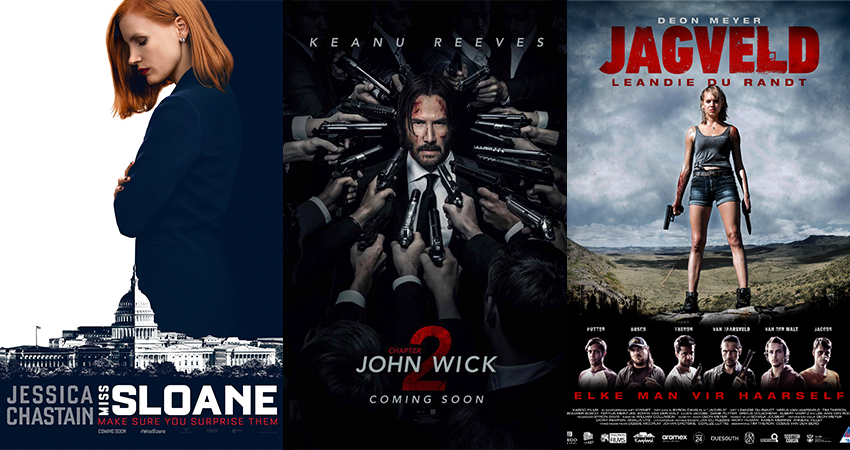 It's all about brutality with this week's new releases. Noir action with stunning fights, a shady political thriller and a local movie that looks like it'll blow you away. Here's what's opening in cinemas this week.
John Wick: Chapter 2
Age Restriction: 16 V
Legendary hitman John Wick is forced to back out of retirement by a former associate plotting to seize control of a shadowy international assassins' guild. Bound by a blood oath to help him, John travels to Rome where he squares off against some of the world's deadliest killers.
With intense, realistic action choreography and distinct lack of crappy shaky-cam and quick-cuts, the original John Wick was a breath of fresh air for the action-thriller genre. And Chapter 2 is more of the same, in the best possible way. Slightly expanding on the shadowy assassin underworld that was hinted at in the first film, Chapter 2 has more of the same excellent choreography, moody visuals and general ass-kicking from protagonists and antagonists alike.
Critical Hit: 8.5/10
Rotten Tomatoes: 90%
Metacritic: 75
Book at Nu Metro or Ster Kinekor (2D)
Miss Sloane
Age Restriction: 13 L S
In the high-stakes world of political power-brokers, Elizabeth Sloane (Jessica Chastain) is the most sought after and formidable lobbyist in D.C. Known equally for her cunning and her track record of success, she has always done whatever is required to win. But when she takes on the most powerful opponent of her career, she finds that winning may come at too high a price.
Miss Sloane is an interesting political thriller that does what it sets out to do, even though the intrigue and subterfuge feels forced. The bulk of the praise is for Jessica Chastain, whose strong, layered performance is what carries the movie.
Rotten Tomatoes: 71%
Metacritic: 63
Book at Nu Metro or Ster Kinekor (2D)
Jagveld
Age Restriction: 16 L V
Emma le Roux is on her way home to the family farm in the Great Karoo. Pretty, soft little Emma, the pacifist primary school teacher. She has made the trip 'n thousand times without incident. But not today. Today she will cross paths with Bosman and Baz and Jay. And Boela and AJ and Piet.
Written by best-selling novelist Deon Meyer, Jagveld is one of the only local films to pique my interest in a long time. The poster gave me a sort of I am Legend / Resident Evil vibe, but after watching the trailer, I'm sold. Honestly, it looks absolutely nuts. With an entirely local cast and some serious gritty, hard-core violence, Jagveld isn't your typical local production.
Book at Nu Metro or Ster Kinekor (2D)
The Tribe
Age Restriction: TBC
A young professor consumed by alcoholism is saved from self-destruction by a former school mate and begins a journey to save his house, his marriage and his life.
Unfortunately, our second local movie has me less sold. It took a lot of searching to find information on The Tribe, and what I could find was meagre. At least I found a trailer, but I feel like I know less now after watching it than before. See for yourself, and if you can make heads or tails of it, let me know.
Book at Ster Kinekor (Cinema Nouveau)
For more information about the age restrictions, click here.
Last Updated: March 23, 2017