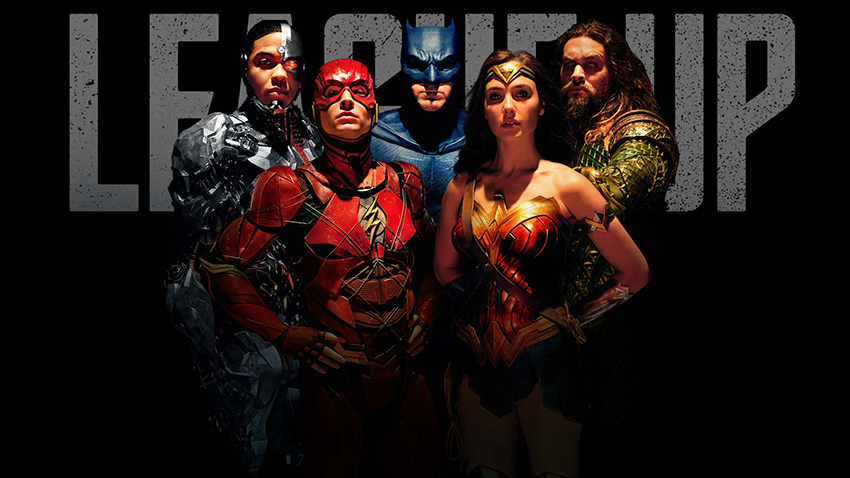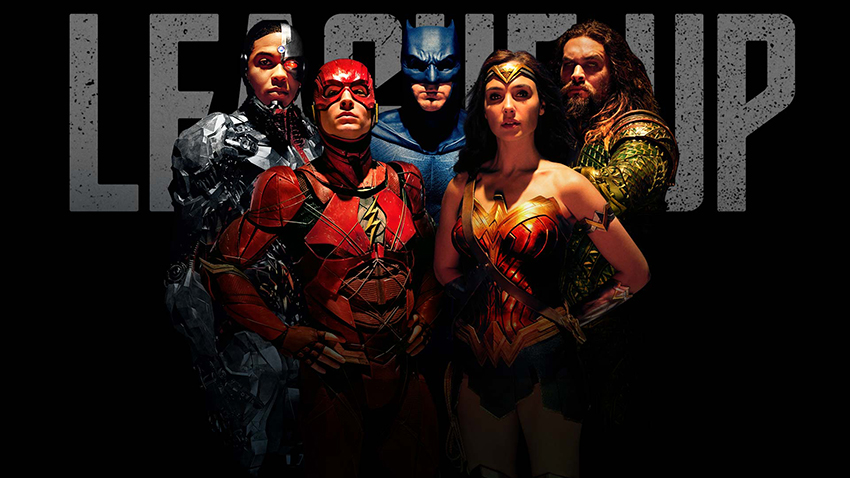 Besides for a few randoms, the major film hitting cinemas today is, of course, Justice League. But if you're interested in a very different take on superheroes and their origin stories, I suggest having a look at Professor Marston & the Wonder Woman as well.
Justice League
Age Restriction: 10 L V
Fueled (sic) by his restored faith in humanity and inspired by Superman's selfless act, Bruce Wayne enlists the help of his newfound ally, Diana Prince, to face an even greater enemy. Together, Batman and Wonder Woman work quickly to find and recruit a team of metahumans to stand against this newly awakened threat. But despite the formation of this unprecedented league of heroes—Batman, Wonder Woman, Aquaman, Cyborg and The Flash—it may already be too late to save the planet from an assault of catastrophic proportions
The latest addition to the DC Extended Universe, Justice League might not reach the dizzy heights of success that Wonder Woman achieved earlier this year, but it's a much better effort than we've seen so far. Yes, even despite poor dialogue choices and some dodgy CGI. I know that the bar isn't set very high thanks to Batman V Superman and Suicide Squad, but at least it's heading in a better direction.
Critical Hit: 7/10
Rotten Tomatoes: 37%
Metacritic: 49
Book at Nu Metro or Ster Kinekor (2D)
Book at Nu Metro or Ster Kinekor (3D)
Book at Nu Metro (4DX)
Book at Ster Kinekor (IMAX 3D)
Professor Marston & the Wonder Women
Age Restriction: TBA
The incredible true story of what inspired Harvard psychologist Dr. William Moulton Marston (Luke Evans) to create the iconic Wonder Woman character in the 1940's. While Marston's feminist superhero was criticized by censors for her 'sexual perversity', he was keeping a secret that could have destroyed him. Marston's muses for the Wonder Woman character were his wife Elizabeth Marston (Rebecca Hall) and their lover Olive Byrne (Bella Heathcote), two empowered women who defied convention: working with Marston on human behavior research — while building a hidden life with him that rivaled the greatest of superhero disguises.
Very rarely (if ever, though I stand to be corrected) do we get the origin-behind-the-origin story of how creators brought their comic book characters to life. Professor Marston & the Wonder Women does exactly that, delving into the strange truths behind Wonder Woman's inventor and the strong women that inspired the character. Powerful, sexy and genuinely thought-provoking, this ain't your usual superhero origin story, that's for sure.
Rotten Tomatoes: 86%
Metacritic: 68
Book at Ster Kinekor (Cinema Nouveau)
The Man with the Iron Heart
Age Restriction: 18 V
1942: The Third Reich is at its peak. The Czech resistance in London decides to plan the most ambitious military operation of WWII: Anthropoid. Two young recruits in their late twenties, Jozef Gabcik and Jan Kubis, are sent to Prague to assassinate the most ruthless Nazi leader—Reich-protector Reinhard Heydrich, Head of the SS, the Gestapo, and the architect of the Final Solution.
The Man with the Iron Heart might be about a war, but the only major fight you'll see is the cast in a losing battle with the film they're in. Disarrayed and completely lacking the necessary tension to make it work, The Man with the Iron Heart squanders its talented actors with uneven pacing and poor scripting.
Rotten Tomatoes: 50%
Metacritic: TBD
Book at Nu Metro or Ster Kinekor (2D)
Liewe Kersfeesvader
Age Restriction: 10-12 PG L
'n Tiener skoonheidskoningin word tot kits-volwassenheid gedryf wanneer haar pa 'n nuwe identiteit aanneem: Kersvader. Met 'n kranksinnige pa, 'n vatbare jonger boetie en 'n splinternuwe romanse, moet Nonnie haar idees van familie, liefde en volwassenheid herevalueer.
Yay, it's almost Christmas time! Not so yay, we're starting to see the Christmas movies hitting the cinemas. If Afrikaans Christmas movies are your jam, and you're willing to brave the crowded malls blasting Boney M, Liewe Kersfeesvader is now available for your viewing… uh… pleasure?
Book at Nu Metro or Ster Kinekor (2D)
The Star
Age restriction: TBA
A small but brave donkey named Bo yearns for a life beyond his daily grind at the village mill. One day he finds the courage to break free, and finally goes on the adventure of his dreams. On his journey, he teams up with Ruth, a lovable sheep who has lost her flock, and Dave, a dove with lofty aspirations. Along with three wisecracking camels and some eccentric stable animals, Bo and his new friends follow the Star and become unlikely heroes in the greatest story ever told—the first Christmas.
And another Christmas movie. Jeez, these are starting to pop up as quickly as the festive decorations in shopping centres. There aren't many reviews out for The Star, but the general consensus is that it's another cutesy animated film with fun characters and heart-warming story. Alternatively, it's the perfect excuse to dump the kids for an hour or so while you shop in peace.
Rotten Tomatoes: TBD
Metacritic: TBD
Book at Nu Metro or Ster Kinekor (2D)
For more information about the age restrictions, click here.
Last Updated: November 17, 2017