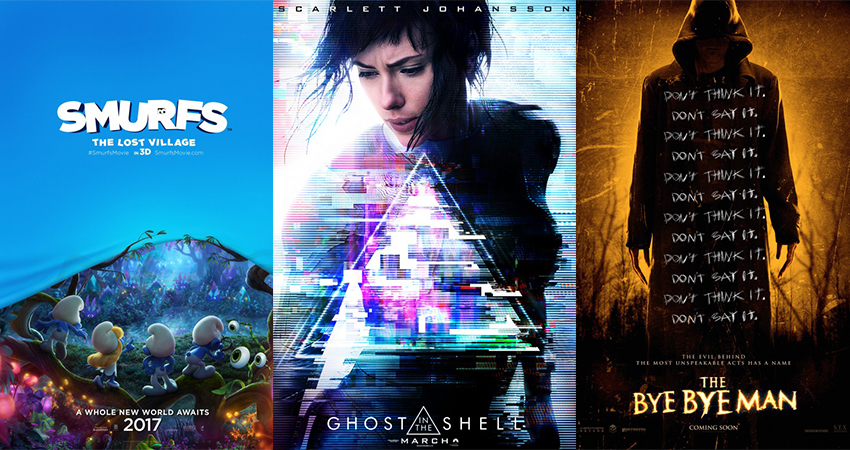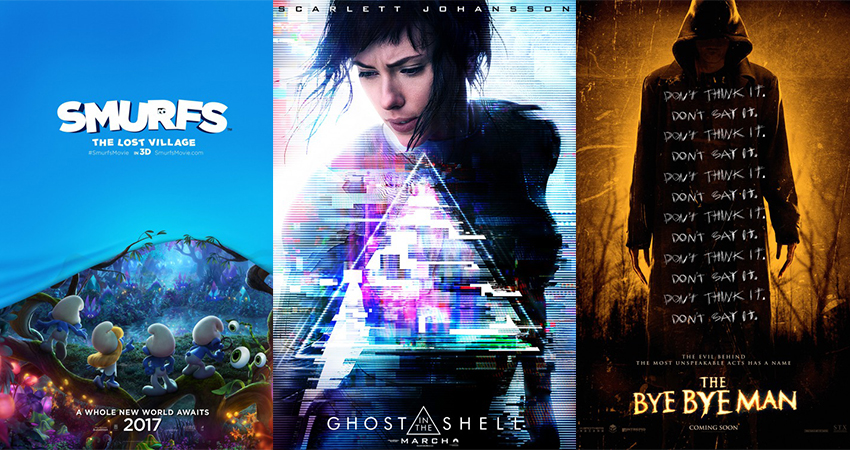 After last week's public holiday, this five day work week has felt approximately a million years long. Not to mention all of the local political drama that's happened. So if, like myself and the rest of the team, you're in need of some escapism at the cinemas, you're in luck. There are whole new worlds to explore this weekend, from a futuristic cyberpunk Japan and an animated forest, to a zoo in World War Two.
Ghost in the Shell
Age Restriction: 10-12 PG V
In the near future, Major (Scarlett Johansson) is the first of her kind: A human saved from a terrible crash, who is cyber-enhanced to be a perfect soldier devoted to stopping the world's most dangerous criminals. When terrorism reaches a new level that includes the ability to hack into people's minds and control them, Major is uniquely qualified to stop it. As she prepares to face a new enemy, Major discovers that she has been lied to: her life was not saved, it was stolen. She will stop at nothing to recover her past, find out who did this to her and stop them before they do it to others.
While far from perfect in terms of story line depth and characters, Ghost in the Shell is still a worthwhile movie. The visuals are jaw-dropping, the world building is spectacular and, as far as adaptations go, it's pretty faithful. Six of us saw it for review, so that we could make sure you get a variety of opinions (which ranged from the "meh" to the "OMG!") but the bottom line is that Ghost in the Shell is epic entertainment.
Critical Hit: 7/10
Rotten Tomatoes: 49%
Metacritic: 53
Book at Nu Metro or Ster Kinekor (2D)
Book at Nu Metro or Ster Kinekor (3D)
Book at Ster Kinekor (IMAX)
Smurfs: The Lost Village
Age Restriction: PG V
In this fully animated, all-new take on the Smurfs, a mysterious map sets Smurfette and her best friends Brainy, Clumsy and Hefty on an exciting and thrilling race through the Forbidden Forest filled with magical creatures to find a mysterious lost village before the evil wizard Gargamel does. Embarking on a rollercoaster journey full of action and danger, the Smurfs are on a course that leads to the discovery of the biggest secret in Smurf history!
Smurfs: The Lost Village is cutesy entertainment for the kids, but it doesn't go much further than that. As the third Smurfs movie in seven years, the main goal for Sony at this point is just to do enough to keep the franchise going. Yay for merchandising deals! Unexpectedly, a few critics have praised the role of Smurfette, who gets a reworking as a fully-fledged, three-dimensional (no pun intended) character, instead of her only defining role being "the female". However refreshing this gender shake-up may be, it doesn't make up for the rest of the uninspired plotting and incredibly lame humour.
Rotten Tomatoes: 29%
Metacritic: TBD
Book at Nu Metro or Ster Kinekor (2D)
Book at Nu Metro or Ster Kinekor (3D)
The Bye Bye Man
Age Restriction: 16 H V
People commit unthinkable acts every day. Time and again, we grapple to understand what drives a person to do such terrible things. But what if all of the questions we're asking are wrong? What if the cause of all evil is not a matter of what…but who? From the producer of Oculus and The Strangers comes The Bye Bye Man, a chilling horror-thriller that exposes the evil behind the most unspeakable acts committed by man. When three college friends stumble upon the horrific origins of the Bye Bye Man, they discover that there is only one way to avoid his curse: don't think it, don't say it. But once the Bye Bye Man gets inside your head, he takes control. Is there a way to survive his possession?
If you've ever wanted every horror movie cliché lumped together in one place, then The Bye Bye Man is your movie. Unrealistically beautiful college students? Check. Scribbled drawings and dark corridors? Check. Creepy kids, creepy photos and creepy being invoked by repeating its name? Check, check and well, you get the point. The trouble with The Bye Bye Man is that none of it works. No amount of horror movie tropes can distract you from the bad acting, the terrible special effects and the completely shallow plot. Save this one for a cheesy Halloween slumber party.
Rotten Tomatoes: 23%
Metacritic: 37
Book at Nu Metro or Ster Kinekor (2D)
The Zookeeper's Wife
Age Restriction:
In 1939 Poland, Antonina Żabińska (Jessica Chastain) and her husband, Dr. Jan Żabiński (Johan Heldenbergh), have the Warsaw Zoo flourishing under his stewardship and her care. When their country is invaded by the Nazis, Jan and Antonina are stunned – and forced to report to the Reich's newly appointed chief zoologist, Lutz Heck (Daniel Brühl). To fight back on their own terms, Antonina and Jan covertly begin working with the Resistance – and put into action plans to save lives out of what has become the Warsaw Ghetto, with Antonina putting herself and even her children at great risk.
Grandiose, well-acted and beautifully made, The Zookeepers Wife sounds like the kind of movie that critics should be salivating over. Unfortunately, all the grandiosity leaves no room for nuance, and The Zookeeper's Wife hams it up to the point of pretentiousness. It's a gorgeous film and a worthy story, but it may leave you irritated by the opportunities they wasted.
Rotten Tomatoes: 57%
Metacritic: 59
Book at Ster Kinekor (Cinema Nouveau)
For more information about the age restrictions, click here.
Last Updated: April 7, 2017