Thanks to Black Panther, everyone is talking about Afrofuturism. It's the latest hot trend, much like Steampunk and Cyberpunk before it. While some of us have been enjoying this genre and all it has to offer in the field of movies and books for years, you might just be dipping your toe in the water now, or looking for even more ways to enjoy it. So, here are some recommendations of things you might enjoy if you've recently discovered the cool genre of Afrofuturism. for a little clarity, Afrofuturism is an artistic genre that melds Speculative Fiction with the cultures and experiences of Black people around the globe.
Books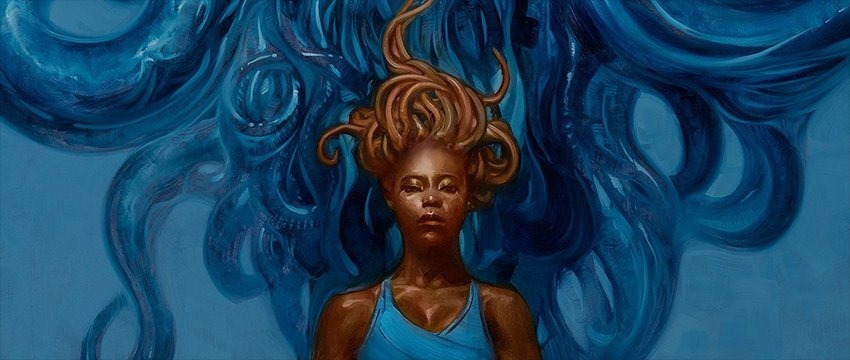 I have an obsession with Afrofuturism in books at the moment. I recently wrote about books I read back in January, which included Binti Home by Nnedi Okorafor and The Hundred Thousand Kingdoms by N.K. Jemisin. I "discovered" both authors last year and absolutely adore their work, currently reading my way through their full library of titles. Binti is a novella that's quick and easy to read, but incredibly imaginative and pure Afrofuturism gold.
N.K. Jemisin has won Hugo Awards for the first two novels in her Broken Earth trilogy and honestly deserves to sweep all the categories with the third installment. I think what makes her work so foundational for Afrofuturism is that she turns speculative fiction on its head – instead of stories about trying to return to a balanced or peaceful status quo like you'll find in Star Wars or Lord of the Rings, her fiction flips that idea around. In her own words to The Guardian:
As a black woman, I have no particular interest in maintaining the status quo. Why would I? The status quo is harmful, the status quo is significantly racist and sexist and a whole bunch of other things that I think need to change. With epic fantasy there is a tendency for it to be quintessentially conservative, in that its job is to restore what is perceived to be out of whack.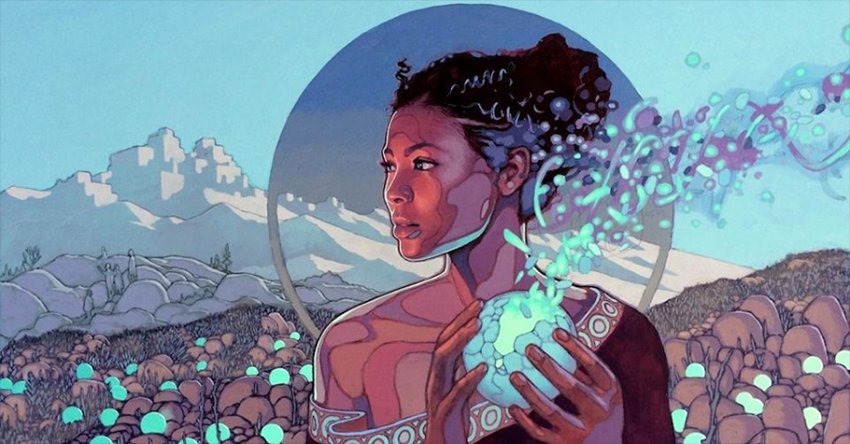 But there are still a ton of other authors and books to recommend. A nice jumping-on point would be Dark Matter: A Century of Speculative Fiction from the African Diaspora, a collection of sci-fi/fantasy short stories from African-American writers. I'd also suggest that you check out Octavia Butler, something of the grandmother of Afrofuturism. South African native, Lauren Beukes is also an incredible writer whose Afrofuturism is distinctly rooted in the frenetic energy found in Joburg and Cape Town. Acclaimed space opera scribe Alastair Reynolds even dabbled in the genre himself with his Poseidon's Children trilogy, which is set in a future in which Africa has become a world superpower in the spacefaring age thanks to the achievements of one pioneering matriarch.
Games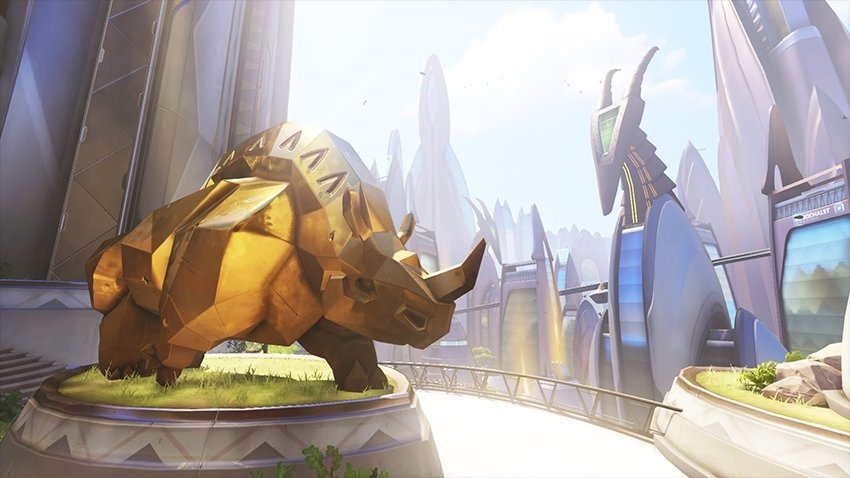 While there is a range of games with African characters, it's hard to really define them as Afrofuturism. Democracy 3: Africa comes close, with options to play as African nations and take them forward, but some of the policies available and the general options are still very rooted in Western views and experiences.
Aurion: Legend of the Kori Odan isn't a perfect game in its execution, but it is still worth playing.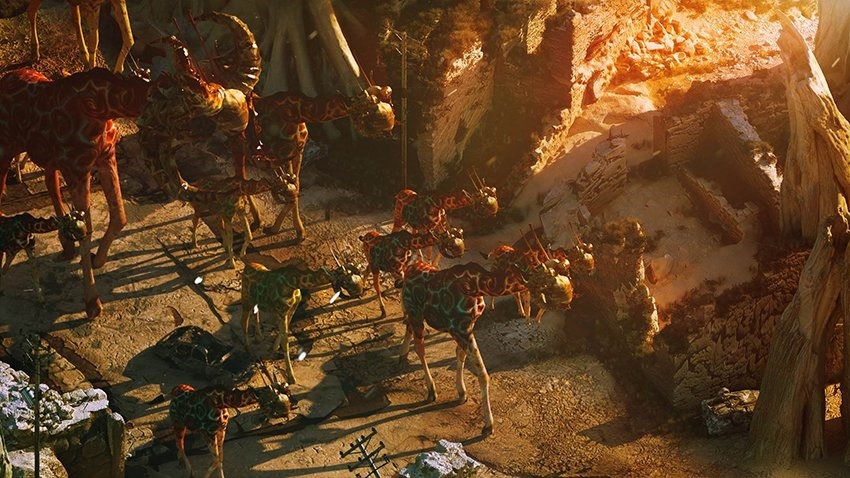 There are some writing and pacing issues to the gameplay, but the actual core aesthetic, design and experience is defined by Afrofuturism in a fun way. It's particularly accessible for RPG or JRPG fans, as well as anyone who enjoys action-adventure titles.
Overwatch, Blizzard's super popular title, has such a wide range of characters from diverse backgrounds. One of the more recent additions to the roster is Orisa, who you could argue is something of an Afrofuturist icon. Sure, she's a robot, but she is definitely African in design – she was designed by Efi Oladele, the 11-year old robotics genius resident of fictional African technological utopia Numbani – and deserves to be on this list.
The awesome Brotherhood Games is currently working on Beautiful Desolation, which looks to be a post-apocalyptic African future, but we don't have a release date on it yet, so we can't tell you to check it out. Keep an eye out for it, though.
Music
I must admit that I'm pretty out of the loop on this front, but I've recently discovered Sammus and her stuff is such an interesting mix of Nerdcore and Afrofuturism. You can read this cool interview with her in Engadget, or just listen to this impressive track.
Movies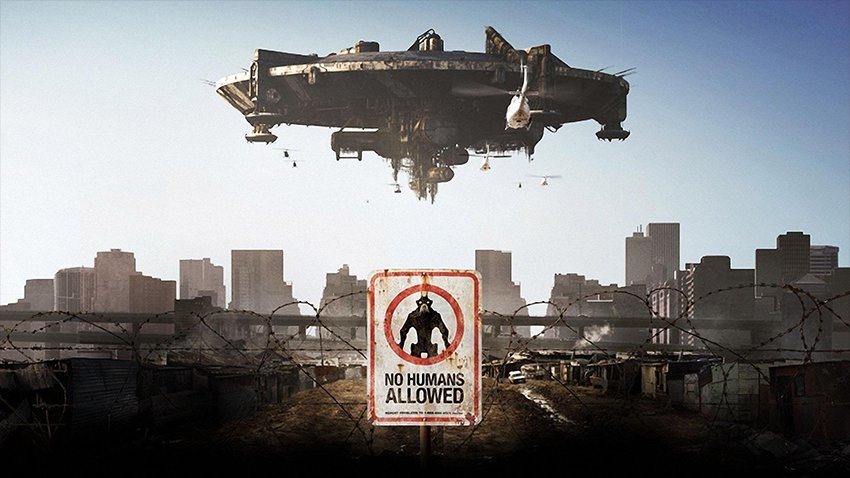 Neill Blomkamp is a flawed director in many ways, but I still thoroughly enjoy his stuff. If you haven't seen District 9, Elysium or Chappie, you need to embrace some South African pride and make a marathon of it. District 9 was the best of the three, but each show a different kind of Afrofuturism that can help expand your view of the genre.
Any of you remember 1998's Blade with Wesley Snipes? It was a truly awful film, and yet… I really want to watch it again. Maybe it's the nostalgia talking. Maybe I will see it differently now. Or maybe I'm just wrong. [Editor's note: Zoe's is definitely very wrong about Blade being awful and will be reprimanded accordingly – Kervyn] But if you want more Afrofuturism in film form, you're going to have to watch it. It may not be overtly obvious, but the African American lead married with the sci-fi/fantasy genre definitely puts it in that category. Here's a trailer to remind you just how very 90s it is.
The views and opinions expressed in this article are those of the author(s) and do not necessarily reflect the official policy or position of Critical Hit as an organisation.
Last Updated: February 19, 2018