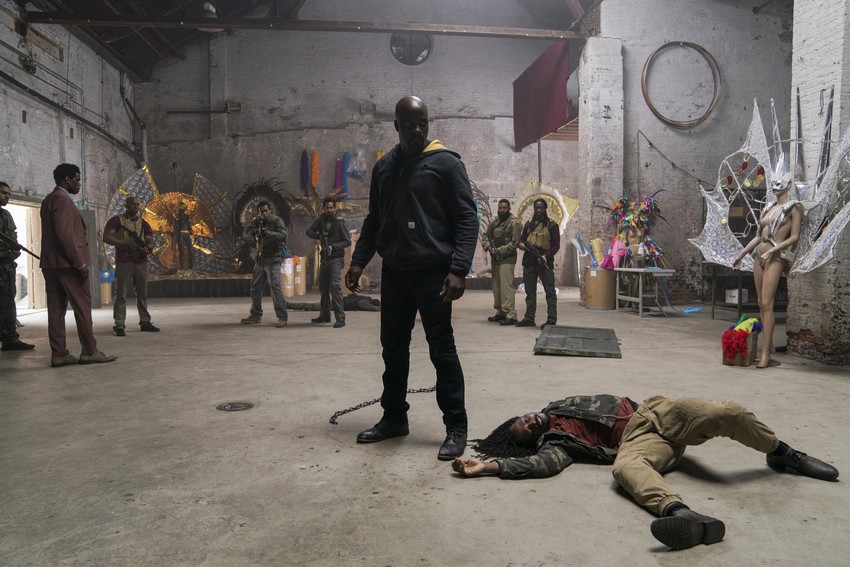 Looks like it's a not-so-sweet Christmas for the hero of Harlem. Just one week after the surprise axing of Marvel's Iron Fist following two seasons of the comic book show, Netflix has now cancelled Marvel's Luke Cage as well, just a couple of months after the show had wrapped up its second season. Marvel released a statement via Deadline making it official:
Unfortunately, Marvel's Luke Cage will not return for a third season. Everyone at Marvel Television and Netflix is grateful to the dedicated showrunner, writers, cast and crew who brought Harlem's Hero to life for the past two seasons, and to all the fans who have supported the series.
This cancellation comes as a particular surprise as when the Iron Fist axing was reported, most insiders had heard that negotiations for a third season of Luke Cage had already been well underway and an announcement would be imminent. In fact, the show's writers room under showrunner Cheo Hodari Coker had been working with both Marvel and Netflix for about six months already on new scripts, and the show's principal cast, including titular star Mike Colter, had still been under contract.
A lot memories. A lot of individual thank you calls to make. Just want to say thank you to Marvel, Netflix, the best Writer's room, cast, crew, the Midnight Hour, all those who graced the stage at Harlem's Paradise and the most incredible fan base in the world. Forward always…

— Cheo Hodari Coker (@cheo_coker) October 20, 2018
So what happened here? The most obvious answer here, in my opinion, is that we're seeing the first salvos in the war between Netflix and Disney. I feel that since Disney announced their plans for their own streaming service next year, and revealed they will be pulling all their licenced content from Netflix, the relationship between the two entertainment giants may have soured. Netflix is pumping billions into its original content library over the next few years, so it can certainly afford to lose a few shows if it means cutting all ties with what will potentially soon be their biggest competitor. While Daredevil's third season just hit the service on Friday and The Punisher season 2 is already on the way, there hasn't been a peep about Jessica Jones season 2 or another season of The Defenders. Don't be surprised if that stays that way and Daredevil and The Punisher joins the rest on the cancellation heap next year.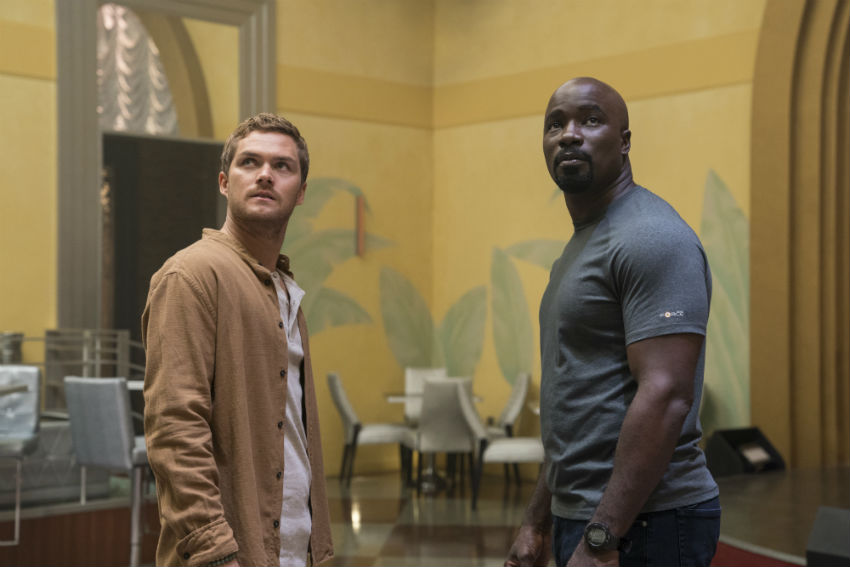 So where to from here for these series though? We have heard that Disney is not considering moving Luke Cage to the upcoming Disney Play service for a third season. However, Iron Fist actor Finn Jones has hinted that we're not done seeing his character yet, so maybe Disney could combine the two for a Heroes For Hire team-up series a la their long-running comic book.
Given how Iron Fist ended, on a much more fun pulpy tone, and Luke Cage's status quo as well, both those characters could easily fit into the more PG-13 Disney Play plans easily, right alongside the other Marvel TV series they're planning. Daredevil, Jessica Jones, and The Punisher are a different story though. Netflix was the perfect venue for their darker, more violent offerings, and they won't be brought in-house to Disney without some serious nerfing. That leaves Marvel in a bit of an odd place right now, and I guess the coming months will show this all plays out.
Last Updated: October 22, 2018