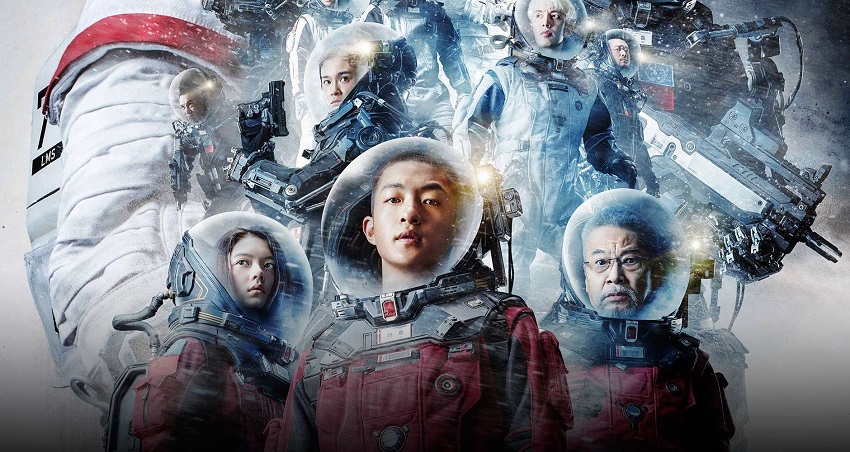 Battle angels and dragons-in-training might be fighting it out for supremacy in both the local box office and international box office, but there's one movie that's quietly crushed all competition and I'd bet my lunch that you haven't even heard about it. I'm talking about The Wandering Earth.
Released in China on 5 February, the epic sci-fi blockbuster has already racked up over $600 million at the box office in Asia, and is currently the second highest grossing film in China of all time and number one grossing movie across the globe in 2019. We'll all get to see it later this year as Netflix has nabbed the global distribution rights. That's something that's rather ironic seeing as Netflix is banned in China due to the country's draconian content regulations, so could this be part of the company's attempt to crack open the door to what would be a supremely lucrative market for them?
Directed by Frant Gwo – and starring the writer, director, and star of the highest grossing Chinese movie of all time, Wolf Warrior 2's Wu Jing – the movie is based on the novella of the same name by Liu Cixin, who became the first Chinese author to win a Hugo award (in 2015) for his novel The Three-Body Problem, which was first published in 2008 and later translated into English in 2014.
The official plot synopsis is as follows:
The Wandering Earth tells the story of a distant future in which the sun is about to expand into a red giant and devour the Earth, prompting mankind to make an audacious attempt to save planet. The multi-generational heroes build ten-thousand stellar engines in an effort to propel Planet Earth out the solar system, in the hope of finding a new celestial home. During the 2,500 year-long journey, a group of daring heroes emerge to defend human civilization from unexpected dangers and new enemies, and to ensure the survival of humanity in this age of the wandering Earth.
I'm hard-pressed to think of a less ambitious plan to save the planet than strapping a bunch of rockets to it and taking it for a joyride. Let's take a look:
This is absolutely gorgeous visually, and really looks like an epic sci-fi anime come to life with no expense spared in the making. Something that's not surprising as Netflix said in their press release:
"The movie is a majestic feast for the eyes with massive production scale rarely seen in Mandarin films. Its postproduction and special effects work spanned two years, undergoing more than 3,000 conceptual designs, and featuring over 10,000 specifically-built props, while employing an impressive 2,000 special effects shots and a substantial amount of computer graphics shots."
It shows. The acting, plot, and dialogue only have to be half as good and this'll be a stellar hit. What do you think?
Last Updated: February 22, 2019