When Netflix first made moves into the realm of original programming, it appeared it could do no wrong with early series like House of Cards and Orange is the New Black not just proving to be a critical success, but drawing viewers to the streaming service. Since then, their roster of original programming has only expanded exponentially, with more hit shows like The Crown, Stranger Things and the Marvel Defenders Universe all proving to be successful for the studio. However, as with all things, increasing the quantity of output often means that something has to go. And though Netflix continues to enjoy a lot of success with most of their original shows, several shows have proved not to be too successful for the studio.
Two of these shows that have proven to have underwhelming viewership numbers for the network are the Wachowski's Sense8 and Baz Luhrman's Let Down, their low rating perhaps surprising considering the quality of the names behind them. As a result, Netflix has recently decided to cancel these shows (after two and one seasons respectively) even if it meant viewers were left with unresolved story arcs.
It's a decision that will disappoint fans, but makes perfect business sense, as explained by Netflix Chief Content Officer Ted Sarandos to Variety:
Relative to what you spent, are people watching it? That is pretty traditional. When I say that, a big expensive show for a huge audience is great. A big, expensive show for a tiny audience is hard even in our model to make that work very long.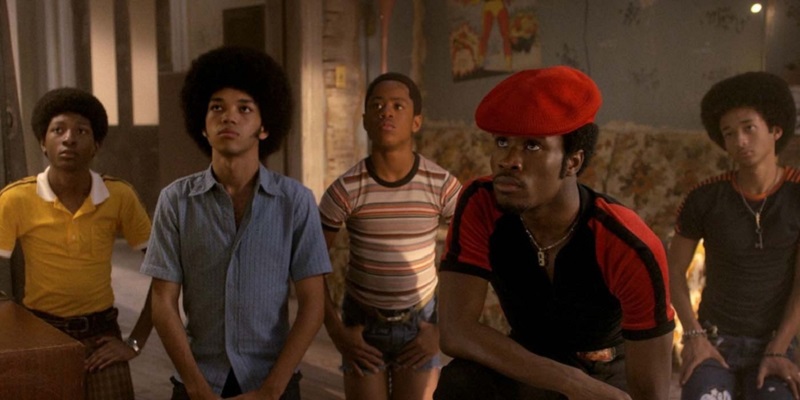 Netflix doesn't reveal official streaming numbers, so we don't know exactly how popular (or unpopular) these shows are. We do know that however many Sense8 fans there are, they seemingly are very passionate about their show as they launched an online petition (sponsored by some of the stars of the show) to get Netflix to rescind their decision. As passionate as those fans may be, Netflix is choosing to go ahead with the cancellation of the series anyway, with Sarandos, releasing an official statement to fans on the matter (via The Wrap):
We couldn't support those economics. If you put all your money into something that a very few people are watching, eventually you'll have nothing for people to watch. … But relative to what it cost to make [The Get Down], we couldn't put together enough audience to support those economics. … Similarly, the audience [for Sense8] was very passionate but just not large enough to support the economics of something that big, even in our platform.
Both shows were relatively expensive for the streaming service to publish with Get Down reportedly costing $12 million per episode and Sense8 $9 million per episode. That is a lot of money to spend, even for a company rolling in cash, without seeing a suitable return on investment.
So if you are a fan of either show and deeply disappointed with these cancellations, I guess there is always hope that another studio could choose to resurrect these series (though that is doubtful seeing as these were Netflix original productions). Or much like Firefly, they could go down in legend as great shows that sadly just never quite made their money back. Are you a fan of Sense8 or Get Down? What do you make of the news?
Last Updated: June 12, 2017