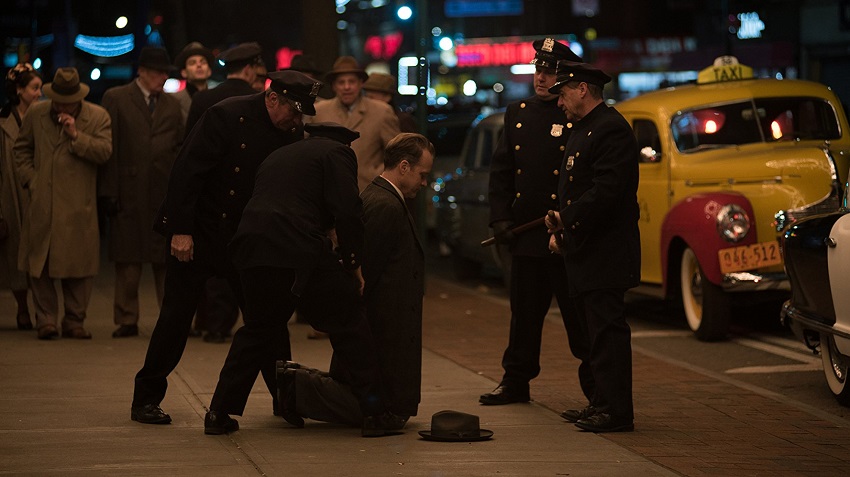 Wormwood is the upcoming six-part Netflix docudrama from acclaimed documentarian Errol Morris (The Thin Blue Line, The Fog of War). Peter Sarsgaard (Shattered Glass, Kinsey) stars as Frank Olsen, an American bacteriologist and biological warfare scientist plunged to his death from his hotel room window on 28 November 1953. While his death was ruled as a suicide, due to no evidence of foul play and based on reports of prior mental instability, his family and many others believe he was murdered by US government agents to prevent him from going public with his work for the government.
Before his death Olsen was involved with the infamous CIA mind control program known as MKUltra, the stated aim of which was the "research and development of chemical, biological, and radiological materials capable of employment in clandestine operations to control human behavior." The program, which involved numerous tertiary education institutions, pharmaceutical companies, hospitals, and prisons, illegally experimented on both US and Canadian citizens without their knowledge amongst many other questionable deeds, and Olsen himself was purportedly secretly dosed with LSD shortly before his death.
The series synopsis is as follows:
This six-part series explores the limits of our knowledge about the past and the lengths we'll go in our search for the truth. A family story of one man's sixty-year quest to identify the circumstances of his father's mysterious death. A quest which brings him face-to-face with some of the darkest secrets of the United States.
Let's take a look:
It's no secret that governments around the world get involved in questionable activities in the name of security, and the MKUltra program – along with Olsen's death – has proven fertile ground for both those tackling government overreach and conspiracy theorists alike. Wormwood looks like an intriguing look into this enduring mystery, and while I suspect there will be compelling circumstantial evidence laid out, I doubt a smoking gun will appear.
What do you think?
Wormwood is due to begin airing on Netflix on 15 December. It also features Molly Parker, Christian Camargo, Scott Shepperd, Tim Blake Nelson, Bob Balaban, and Jimmi Simpson – please tell me he's a man in black.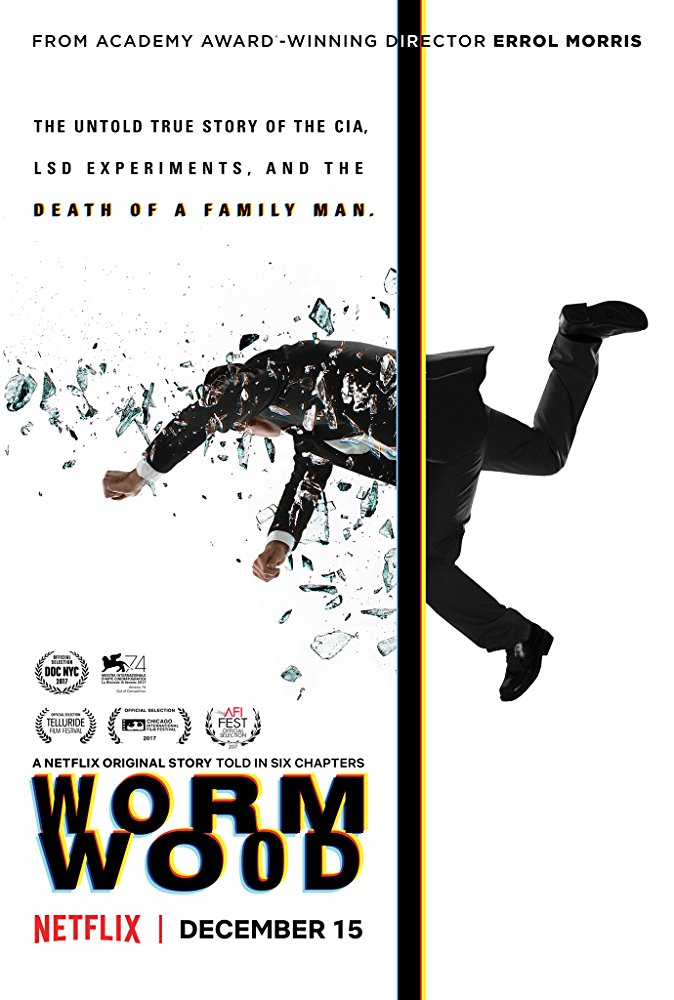 Last Updated: December 6, 2017