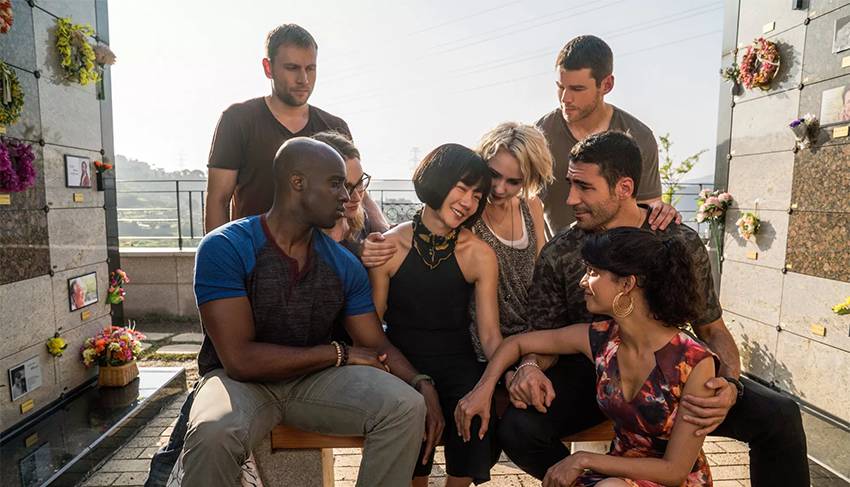 To paraphrase a late, great Obi-Wan Kenobi: "I felt a great disturbance in the Force, as if millions of voices suddenly cried out in joy and were suddenly delighted. I believe something wondrous has happened."
Netflix cancelled the fan-favourite, albeit niche, series about the eight psychically connected individuals after two seasons at the beginning of June, presumably due to the high production costs of shooting the globe-trotting series. That was something Netflix's Chief Content Officer Ted Sarandos confirmed when fan petitions immediately popped up requesting that the streaming giant reconsider the cancellation:
"Relative to what you spent, are people watching it? That is pretty traditional. When I say that, a big expensive show for a huge audience is great. A big, expensive show for a tiny audience is hard even in our model to make that work very long."
However Netflix have now announced that the show will get a two-hour series finale to tie up the loose ends left by the season two cliffhanger, posting the following on their official Twitter account:
There are sensates within these walls, too. #WeAreTheGlobalCluster pic.twitter.com/uU3qfY9sM3

— Netflix US (@netflix) June 29, 2017
Sense8 co-creator Lana Wachowski also posted a short letter expressing her gratitude to the fans for their support, and to Netflix for both making the show in the first place and now for allowing it to have a proper conclusion: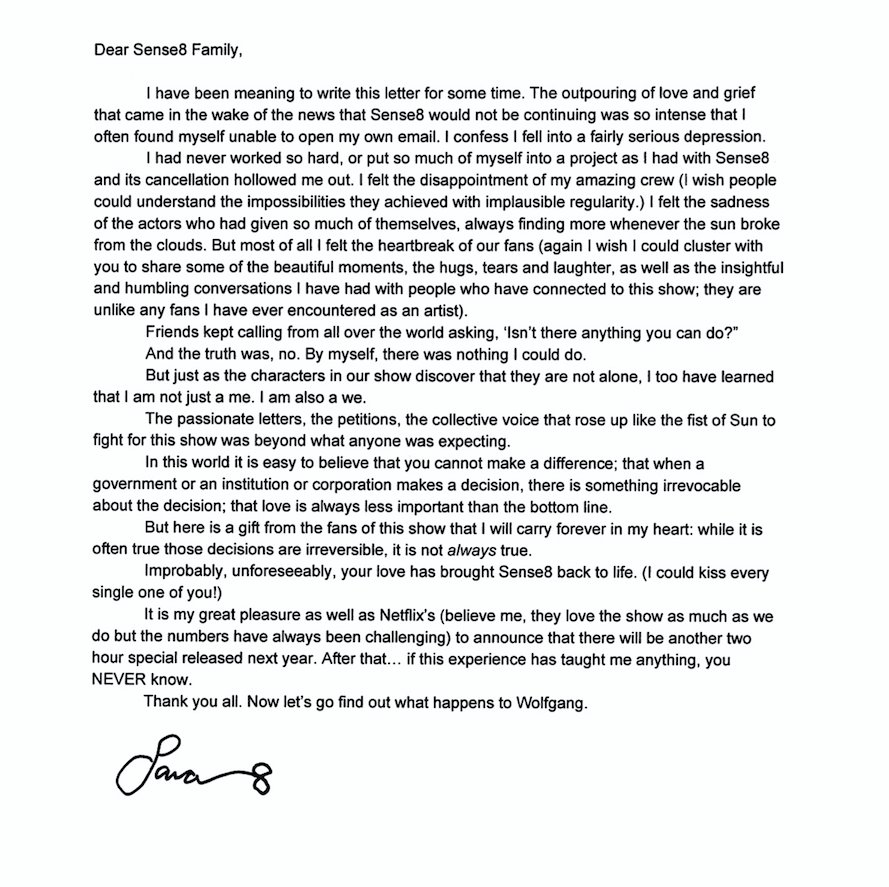 It's easy to see that the creators must've poured a tremendous amount of themselves into the unique and fully-formed characters they created for the show, so not only am I happy for myself that I'll see the characters have a proper send-off, but I'm also quite pleased for the Wachowskis that they'll get the opportunity to finish their story.
How about you?
Last Updated: June 30, 2017