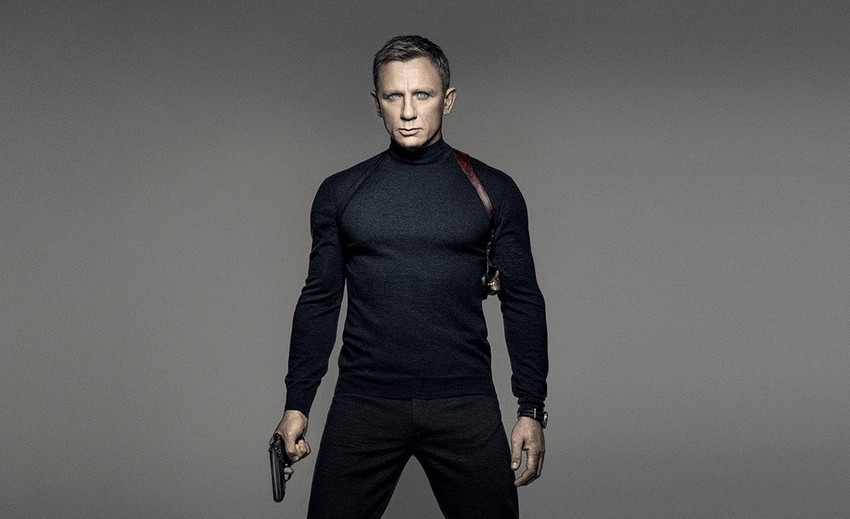 Forget a licence to kill, it looks like James Bond has a licence to sell a studio. Hollywood stalwart Metro Goldwyn Mayer (MGM) is currently going through a bit of internal turmoil as CEO Gary Barber was surprisingly fired two weeks back by a board of directors just five months into his four-year contract. With no CEO replacement being announced, all signs point to the studio instead gearing up to put itself on sale, and it's her Majesty's favourite shaken-not-stirred secret agent that is being used as the lure to get potential buyers.
THR broke the story of MGM's possible sale, revealing that the future of the Bond franchise is a bit uncertain right now as there's currently no deal in place with a distributor for either the domestic or international release of the still-untitled 25th Bond film. Many assumed Megan Ellison's Annapurna Productions would be handling distribution as they already have another deal in place with MGM, but it seems that Bond is exempt from that arrangement.
This means that whoever ends up buying out MGM could pick up the Bond distribution rights as well themselves or shop it out on their own terms. Having earned over $7 billion in total, James Bond is the fourth-largest film franchise of all time, so that is a serious carrot for MGM to be dangling in front of suitors. Right now it looks like Sony – who was actually MGM's James Bond distribution partner until their deal expired with 2015's Spectre – is the likeliest candidate. They have the franchise association and the necessary capital as its estimated that a price tag north of $6 billion would be listed for MGM.
Up to half of that figure is estimated to come from the James Bond franchise alone, so you can see why MGM would be using it in this way. This also now helps to shed a lot of light on some of the behind the scenes wrangling that has been happening with Bond 25.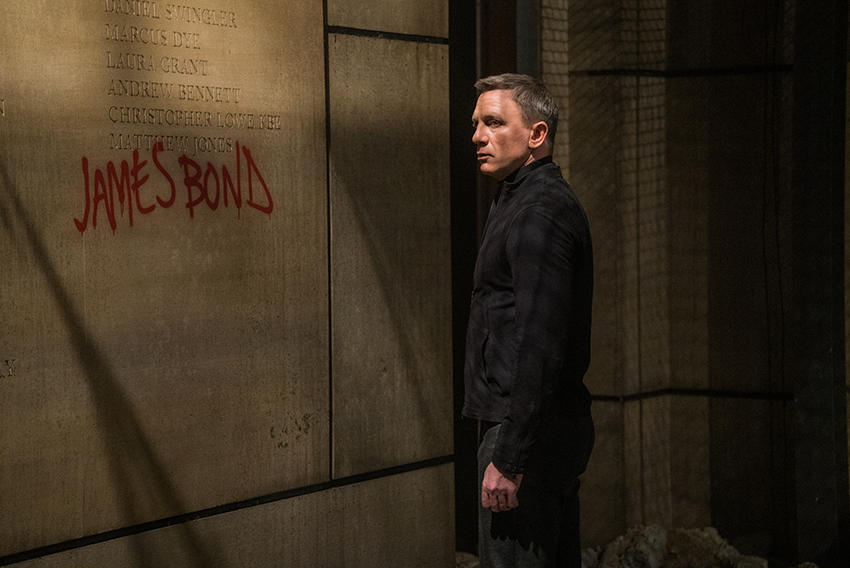 Even before the release of Spectre, star Daniel Craig famously said that he would slash his own wrists before making another Bond movie. In fact, that movie actually gave him a sendoff of sorts in its final moments to align with the idea of him being done with the franchise. And with Spectre not doing as well critically or commercially as franchise-best Skyfall, you could see why there was no rush on his side to return. However, for literally years afterwards, we heard conflicting stories on whether he was in fact done until after months of hemming and hawing, the actor was finally confirmed as coming back. There was just the issue of who would direct the film.
With Skyfall and Spectre director Sam Mendes out, rumours abounded as to who would take over. Eventually, a shortlist popped up, boasting some impressive names like Denis Villeneuve, but also some filmmakers most audiences had probably never heard of. It was one of these lesser-known guys, Yann Demange, who reportedly emerged as the frontrunner. And then he suddenly wasn't anymore as the surprising news broke that Oscar-winner Danny Boyle would actually be taking the reins.
So why all the back and forth? Well, it isn't hard to draw the correlation between MGM's sale and the latest developments: what better way for MGM to lure in suitors than by taking their biggest franchise and confirming the return of the star of its most successful entry and by putting a tried and tested Oscar-winning filmmaker, instead of unproven upcoming talent, at the helm? MGM was willing to delay everything to make the most alluring deal possible.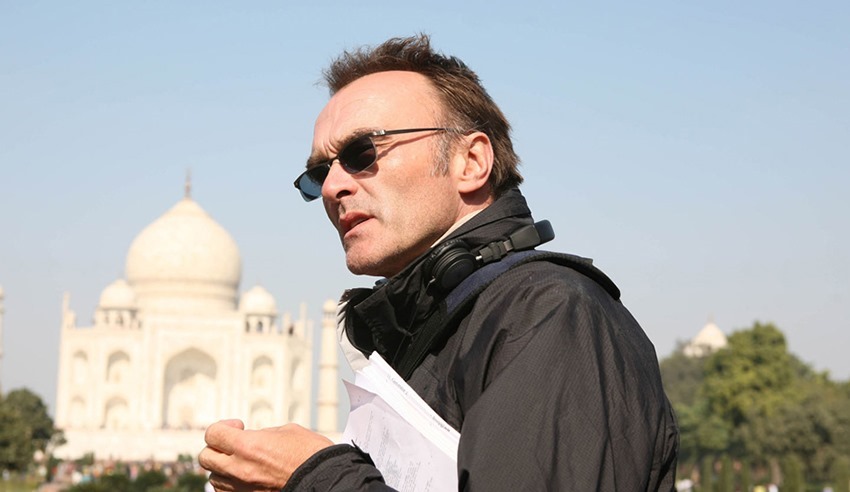 If Bond 25 hits its current 2019 release date – which isn't certain at this point – it will be tied for the longest wait between sequels starring the same actor in the franchise's history. There was also a four-year gap between Quantum of Solace and Skyfall but half of that was a combination of the Writers Guild strike and MGM suspending production as it ran into financial trouble. This recent wait has all been very deliberate.
Will that delay be worth it though? Whoever ends up owning the franchise will definitely want to replicate the record-breaking $1 billion success of Skyfall and not the limpness of Spectre. That's probably why it's been reported that Boyle is working with frequent collaborator John Hodge (Trainspotting) on a new script, ignoring the original Bond 25 screenplay from longtime franchise scribes Neal Purvis and Robert Wade who also penned Spectre. New ideas and all that.
So what are those ideas though? According to an anonymous Reddit source (via Birth.Movies.Death), Boyle and Hodge's script will see Craig's Bond face off against a main female villain – a first for the franchise. Technically, there have been other female villains like Sophie Marceau's Elektra King in The World Is Not Enough or Lotte Lenya's Rosa Klebb in From Russia With Love, but they were always partnered with another male villain. This rumour makes it sound like this bad lady will be doing it all herself, and Boyle and co are reportedly not messing around and want an A-list actress for the role.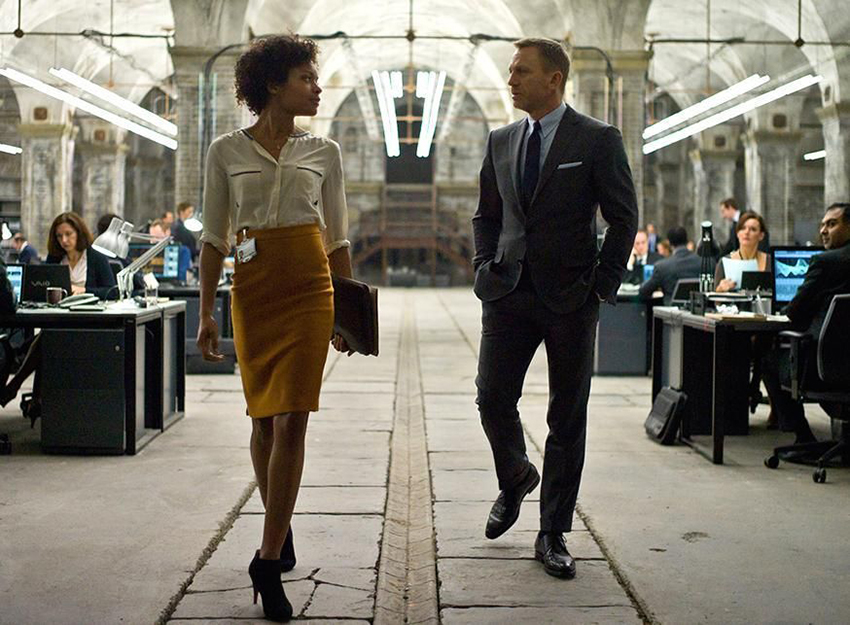 Besides for the female villain, it's also being rumoured that Bond will be mentoring a young female MI6 agent as well and she may already have been cast. This last bit is very intriguing for the possible ramifications. For years, there's been a contingent that wanted James Bond to be rebooted with a female lead, but a large portion of the fandom has baulked at the "Jane Bond" idea. Could MGM be hedging its bets by keeping Bond male, but also setting up a female-led spinoff in the same universe? Instead of one super spy franchise to march out in front of potential buyers, offer up two?
This is all wild speculation based on unsubstantiated rumour, of course, but it definitely follows the logic of Hollywood studio filmmaking. With all the delays on Bond 25's production thus far though, we still have no idea when we will actually start getting some solid answers to our questions. Then again, should we really expect anything other than subterfuge and misinformation from the world's biggest spy franchise?
Last Updated: April 5, 2018