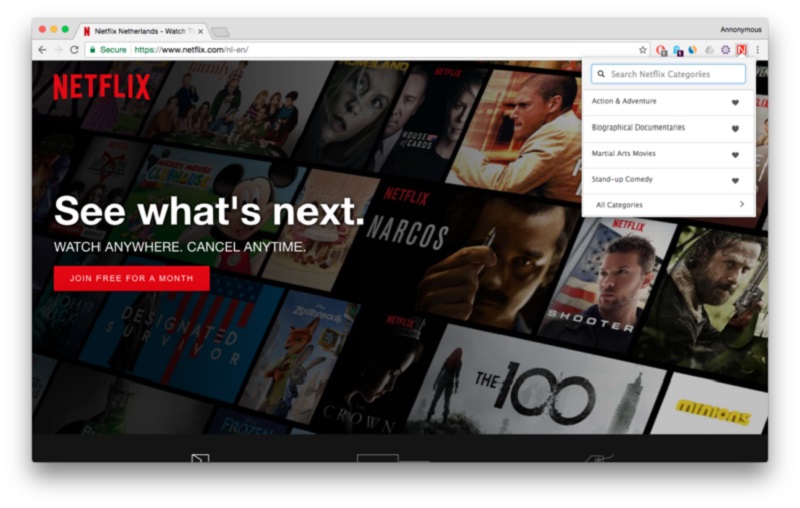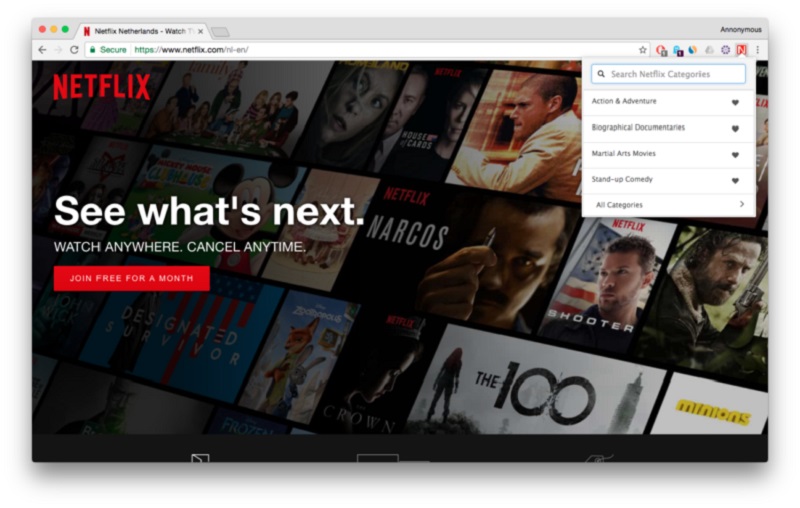 I love Netflix. While the other streaming networks all have a wide range of movies and TV series, Netflix arguably has the biggest collection of them all. Not just of exclusives, but a host of different high-quality material from other studios too. In fact, the biggest problem with Netflix is with discovery. as it's easy to miss out on content they have. This has been my biggest gripe with their interface for a while now. Though it's easy to find the things you regularly watch or that you are interested in, you are not made aware of a lot of content unless you actively try to search for it.
The good news is, that could change. Especially if you do a lot of Netflix watching on your computer and make use of the Chrome browser. A new Chrome extension called Netflix Categories is now available for free and allows you to easily browse for content across their vast catalogue, making it easier to find titles you might be looking for or discovering some of the content you never knew the network had.
And that's not all, as the extension also allows you to bookmark the different categories, making it even quicker to navigate the films and series you like across the different genres.
The app currently lists over 100 categories, but the App's creator Deekshith Allamaneni promises more will be coming in the future. And while you might think 100 categories is already too much, Netflix currently has over 76897 unique ways to make its catalogue searchable to users, so streamlining this to 100, will help to narrow down exactly what you're looking for without overwhelming you too much.
It looks like Netflix binge-watching has never been easier. However please note that neither I nor Critical Hit can be held responsible for the sudden lack of productivity in your life once you install this extension.
Last Updated: February 7, 2017